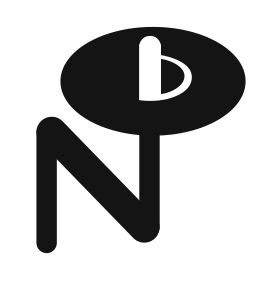 Numero Group Announces 20th Anniversary Music Festival Featuring Unwound, Codeine, The Hated, Karate, Ida, Chisel, Everyone Asked About You, Ui, Rex, Tsunami
February 18th-19th at The Palace Theater in Los Angeles: Presale Begins Today
"Numero Twenty is a reissue of a feeling, of an era"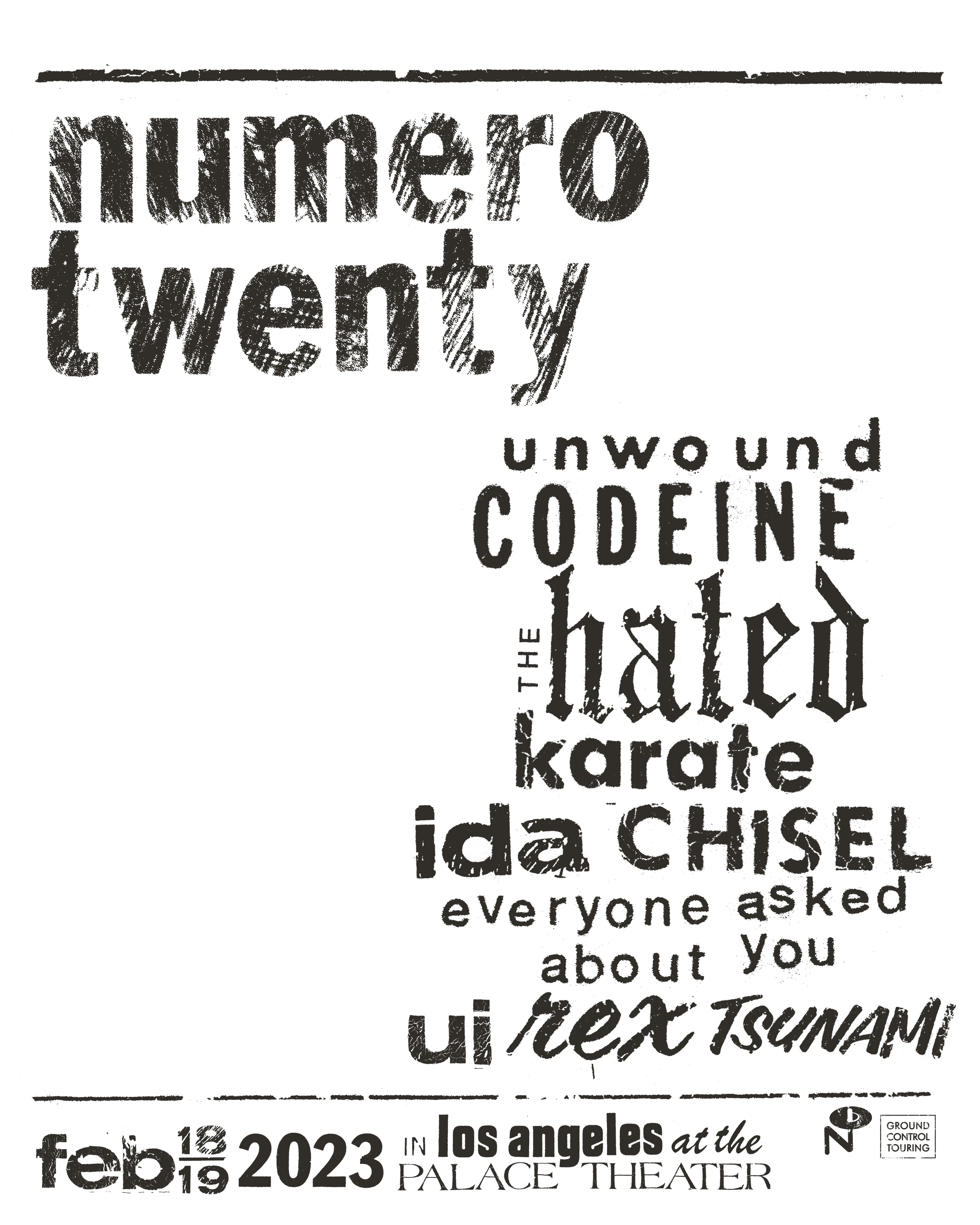 On February 18th and 19th, 2023, The Numero Group will celebrate two decades spent researching, resuscitating and reintroducing the unsung heroes and precious lost sounds of music history. Announced today, the two-night Numero Twenty event is taking place at The Palace Theater in downtown Los Angeles, featuring three floors and live performances by ten dynamic bands from Numero's 200 Line series of punk, hardcore, and artistic rock from the 1980s and 1990s. Unwound, Codeine, The Hated, Karate, Ida, Chisel, Everyone Asked About You, Ui, Rex and Tsunami will all take the stage to mark Numero Group's 20th Anniversary, while a pop-up record shop and additional programming will spotlight the hundreds of titles and boundless array of genres that the company has excavated over its past twenty years and eleven GRAMMY nominations.
Numero Twenty goes on sale at 10am ET on Monday, October 3rd, following a presale that begins at 10am ET today. Find tickets and more information here:
https://link.dice.fm/numerotwenty
"Twenty years is a long time to do anything, let alone a record company," says Numero Group co-founders Ken Shipley and Rob Sevier. "Especially in the 21st century. Somehow Numero managed to survive downloading, the collapse of several distributors, streaming, vinyl, and the ever evolving and particular tastes of the average reissue connoisseur, and has arrived in its second decade doing our most adventurous work. We were ten when we began looking at '90s indie as a potential source of artists ripe for rediscovery. We spent Numero's teenage years making lavish box sets for Codeine, Unwound, and Karate, just like we wished we did in our actual teenage years in the 1990s. Numero Twenty is a reissue of a feeling, of an era. Those before times when we weren't connected electronically and found out about cool shit through Letraset flyers and word of mouth; Of mix tapes, and letters, and beat up atlases in the glove box."
Since launching in Chicago in 2003, Numero Group has remained distinct in its quality: deeply researched, expertly resuscitated and lavishly packaged box sets, playlists and ephemera of historic music from the 1950s to today. With an unparalleled ear for potential and a spirited eye for detail, the company's constantly-expanding, meticulously-curated catalog of LPs, CDs, apps, cassettes, 45s and 12" singles have illuminated the often herculean efforts of individuals who sang, played and recorded their music to little fanfare in its day. By self-imposed law, everything assembled by Numero is a stunning new artifact of sound, image and word, whether it's forgotten, eccentric soul or privately issued folk, the music of remote island nations or obscure gospel and spirituals, power pop or New York disco, cosmic country, hillbilly hellfire, Franco-Belgian electro-samba, tiki torch exotica, Chicago funk-blues or the punk and hardcore that will be put on full display for Numero Twenty.
In its recent shift from reissue label into a holistic rights management organization, Numero Group has given its music and stories even newer life through streaming, placements in film and television and more, having launched recordings from complete obscurity to tens of millions of Spotify listeners, TikTok trends, syncs in Netflix series, samples in hip-hop hits and far beyond.
Growing from its flagship Chicago location to a Los Angeles office in 2018, a new UK team formed in 2022, and a five-day London takeover coming up on October 5th-9th, Numero Group will enter its 20th Anniversary year in the midst of a prolific period of expansion. On the heels of recent highlights such as major projects from Blondie, Duster, Karate, Pastor T.L. Barrett, Rupa, Syl Johnson, Unwound, and the acquisitions of Cuca, Shiptown, Tammy, V4 Visions and Valley of The Sun labels, Numero is also planning more music and a busier release schedule than ever before.
About Numero Group
Founded in Chicago in 2003, for two decades Numero has committed itself to unearthing precious lost sounds for new audiences, with an unparalleled ear for potential and spirited eye for detail. In the growing noise of the so-called reissue field, The Numero Group remains distinct in its quality: deeply researched, expertly resuscitated and lavishly packaged box sets, playlists and ephemera of historic music from the 1950s to today.
Follow The Numero Group
For more information, contact Matt Hanks or Greg Jakubik at Shore Fire Media,
(718) 522-7171