ODESZA's Grand Finale For Their Inimitable 'A Moment Apart' Era
Celebrated With Two Shows at Los Angeles State Historic Park for 36k+ Fans
This past weekend (7.26, 7.27), ODESZA performed the final two shows of their A Moment Apart Tour at Los Angeles State Historic Park bringing their current creative era to a stunning celebratory conclusion in front of a combined crowd of 36,000 emotional fans.
The A Moment Apart Tour Finale felt like a fitting chapter-closing for the Seattle duo of Harrison Mills and Clayton Knight who over the past two+ years have taken their "regarded as legendary" (Billboard) live show across 25 countries, 33 states, and in front of 2,850,000+ fans (not including their top-level festival billings at Coachella, Panorama, Bonnaroo, Lollapalooza and Austin City Limits).
ODESZA have become pioneers for how electronic music can be translated to a live stage set-up, with KEXP saying that the duo's in-person performance is akin to "conducting a majestic symphony", while Bob Lefsetz said in his Lefsetz Letter, of Friday night's performance, "You could not take your eyes off the screens/stage, you didn't want to miss a thing."
Pyrotechnics, fireworks and sci-fi inspired visuals (sometimes post-apocalyptic, sometimes arrestingly beautiful) were perfectly woven throughout the 90-min+ show, while Harrison & Clay were also joined on-stage by a roster of collaborators from their twice GRAMMY-nominated album 'A Moment Apart' -- artists who now feel like an extension of the ODESZA family: Naomi Wild, WYNNE, RY X, Paulina Reza (from The Chamanas), and Leon Bridges.
Also in attendance were the now-staple ODESZA drumline, two horns, Foreign Family Collective member and guitarist Sean Kusanagi, and a four-piece string section that took the cinematic show from moments of full-throttle electronic bliss, to adrenaline-pumping primal moments, to heart-aching ethereal tranquility.
In tandem with the finale live shows, last week ODESZA announced the limited edition 'A Moment Apart' Deluxe Box Set (via Counter Records) for preorder, which sold-out in under 24 hours. With only 1,000 copies made available, the box set is sure to become a collectors item capturing an inimitable and important moment in not only ODESZA's career but in modern day music.
The box set includes the original double-album plus a bonus LP of songs from 'A Moment Apart (Deluxe Edition)', a 128-page hardcover book featuring never-before-seen photography from the making of the album through The Finale, and mini-posters from live show visuals and album art, all enclosed in a high-quality matte finish and spot-varnished outer box.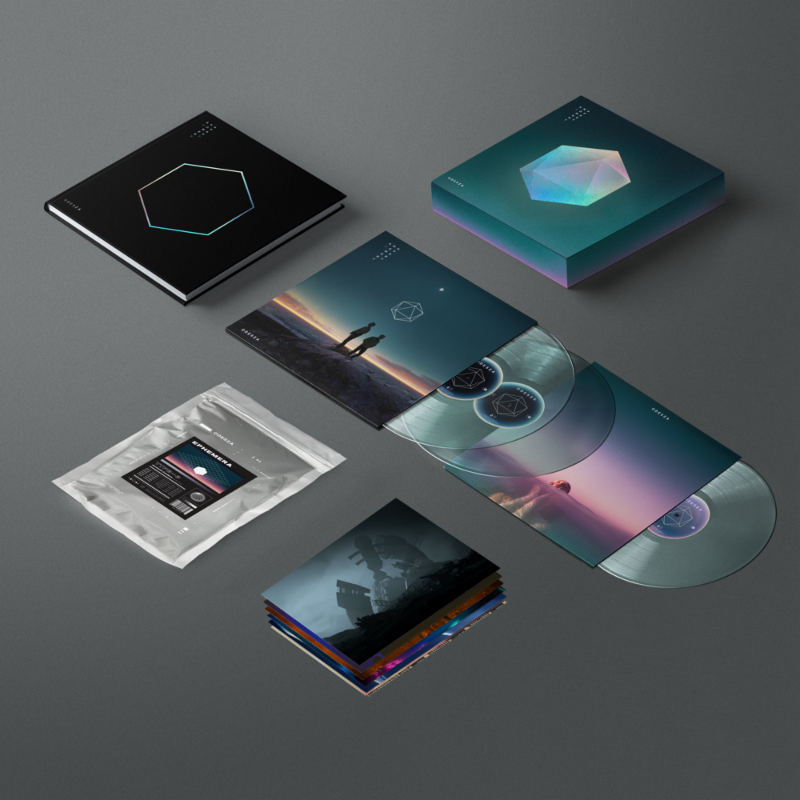 For more information regarding ODESZA, please contact Josh Page (jpage@shorefire.com) at Shore Fire Media.