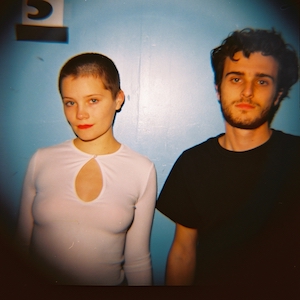 On Beats 1 + Heat Rocks, The Shacks Talk Philly Soul, 1940s Doo-Wop, Mastering MFSB
Though "NYC prodigies" (i-D) Shannon Wise and Max Shrager of The Shacks were both born in the late '90s, their misty blend of psychedelic soul is rooted in an encyclopedic knowledge of R&B going back decades.
Earlier this month on Beats 1, Max and Shannon revealed how a high school appreciation for 1950s vocal group The Five Keys inspired The Shacks, who've been featured in this mesmerizing iPhone commercial, the CW's 'Riverdale,' and national tours with Chicano Batman, Khruangbin, and more. Check out the interview here, and learn more about their all-analog, organic home studio techniques.
Meanwhile, on the brand new episode of Oliver Wang's Heat Rocks podcast, The Shacks revealed their adoration for the buried treasures on 'The Best Of The Sapphires' namechecking Lead Belly, MFSB's T.J. Tindall (for whom Max remastered tapes when he was in the 10th grade), Otis Redding, and more along the way. Check out the podcast here.
The Shacks play Brooklyn Bowl with Lee Fields & The Expressions on 12/15 and 12/16. Head to i-D to watch the brand new video for their 2016 EP standout, "Left It With The Moon."