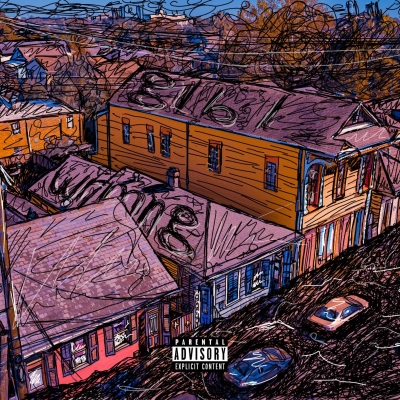 Pell And Nola-Centric Collective GLBL WRMNG Release glbl wrmng Vol. 1
 An Ode To The Strength And Resilience Of New Orleans
LISTEN HERE
"One of New Orleans' brightest pupils"
— HYPEBEAST
"Polished artistry..near perfection"
— BILLBOARD
"highlight a proud and resurgent post-Katrina New Orleans"
— NYLON
"down-to-earth verses over delicately dancey beats"
— FADER
"This is New Orleans hip-hop today, and if the mainstream music industry doesn't elevate the city's musicians, they'll do it themselves."
— NOLA.com
Today, New Orleans rapper Pell and GLBL WRMNG release glbl wrmng vol. 1 via Ingrooves. GLBL WRMG is a new NOLA-centric collective launched by Pell and music professional Nate "Suave" Cameron of 20+ local artists and producers including Malik NinetyFive, Jzzle, Jelly of Tank and the Bangas, Lil Iceberg, Kr3wcial, and more. The new record is an ode to the strength of their beloved hometown and emphasizes the city's heroic survival.
LISTEN HERE: https://ingroov.es/glbl-wrmng-vol-1
Read more via NOLA.com.
glbl wrmng vol. 1 aims to capture the beauty, vibrancy, and, most importantly, resiliency of New Orleans — a city that can attest to the harsh realities of climate change — while simultaneously showcasing the artists and producers who are reinventing (and heating up) the city's sound. The album explores themes of positivity, community, trust, freedom of expression and is described as "A Welcome To The City'' by Pell.
GLBL WRMNG will be rolling out community initiatives involving recycling and gardens to give back to their local neighborhoods throughout the year. The collective has been asking fans and supporters to donate to Concerned Citizens of St. John Parish, a non-profit organization 30 minutes outside of New Orleans. The town has the third-highest COVID -19 death rate in the nation (among other shocking statistics) and the nonprofit's mission is to raise awareness about the high levels of Chloroprene in the atmosphere while providing solutions for the poor air quality.
Previously released tracks from glbl wrmng vol. 1 include "What is Love" and "504." The debut single named aptly for the NOLA area code is an instant anthem that features a push and pull between live horns and an airy beat.
Watch the video for "504" HERE and read more via COMPLEX.
"What Is Love," features Jelly from Tank and the Bangas and describes a relationship fueled by lust.
Listen to "What Is Love" and read more via Consequence of Sound.
Glbl wrmng vol. 1, just the first entry in what will hopefully be a long series, delivers the richness of New Orleans in 16 tracks, shading in every color and emotion that makes the city one of the world's gems.
ABOUT PELL:
Growth is ingrained in Pell's nature. Since taking the industry by storm in 2014, the electric New Orleans native, born Jared Pellerin, has continued to expand his sound and musicality. His stellar Floating While Dreaming debut garnered attention and praise from press across the board, including FADER, Billboard, XXL, Complex, among others.. After touring with G-Eazy, in 2015 he released LIMBO, an EP produced by TV on The Radio's Dave Sitek, developing his "experimental soul" sound to set him apart from his peers. Pell released his next EP, girasoul (4.5 million streams to date) via Payday Records in December 2017. The project featured collaborations from Saba, Imad Royal, and Vérité. Later in 2019, Pell released his second full-length album "Gravity," an ode to his hometown of New Orleans, featuring performances by PJ Morton, VÉRITÉ, Ambré, and Malik Ninety Five. The album documents his growth and pulls inspiration from different life transitions such as heartbreak and longing. Pell has toured with Kehlani, PJ Morton, Doja Cat, Brasstracks, Tory Lanez, and has performed at prestigious festivals like Hangout, Firefly, Pemberton.
PELL ON THE WEB:
https://www.instagram.com/pellyeah/?hl=en
https://www.facebook.com/pellyeah/
https://soundcloud.com/pellyeah
FOR MORE INFORMATION:
Nina Lee
Mikaela Duhs