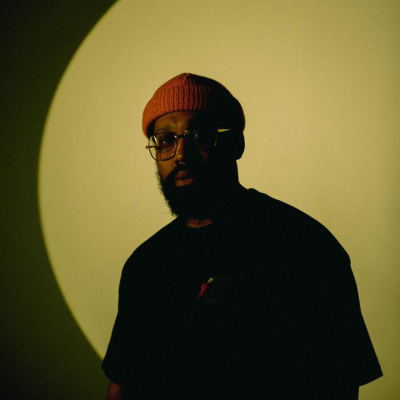 PJ Morton Earns Sixth Consecutive Year of GRAMMY Nominations as Independent & Self-Released Artist: Best R&B Album, Best R&B Song, Best Gospel Performance/Song
Three 2023 Nods Follow Four Straight Years of GRAMMY Wins, Bringing Him to 19 Career Nominations Across R&B, Gospel & Pop
Watch The Sun Marks PJ Morton's Fourth LP Up For Best R&B Album
PJ Morton celebrates his sixth consecutive year of GRAMMY nominations as an independent and self-released artist, with 2023 nods for Best R&B Album (Watch The Sun), Best R&B Song ("Please Don't Walk Away") and Best Gospel Performance/Song("The Better Benediction" feat. Zacardi Cortez, Gene Moore, Samoht, Tim Rogers & Darrel 'MusiqCity' Walls). This latest series of achievements arrives on the heels of Morton's fourth straight GRAMMY win earlier this year, bringing him to a total of 19 career nominations, and the fourth time he has been up for the category of Best R&B Album. He previously took home the trophy for Best R&B Song in 2020, as well as Best Traditional R&B Performance in 2019, Best Gospel Album in 2021 and Album of The Year in 2022, for contributions to Jon Batiste's We Are.
Following three nominations for the Soul Train Awards just last month, Watch The Suncontinues to see PJ Morton "in the midst of his greatest musical life yet" (VIBE). Hailed as his biggest and best, most honest and inward-looking album to date, the collection of "smooth, soulful funk amalgamates with every style from reggae to Afrobeats" (ESSENCE). Across the 11 self-produced songs, he continues to bridge styles, traditions and generations, collaborating with the likes of Alex Isley, Chronixx, El DeBarge, Jill Scott, JoJo, Mr. Talkbox, Nas, Stevie Wonder and Wale.
For more Watch The Sun, listen to the Deluxe Edition of the album out now via Morton Records, including previously unreleased tracks, "The Better Benediction Pt. 2" (feat. Lisa Knowles-Smith, Le'Andria Johnson, Keke Wyatt, Kierra Sheard & Tasha Cobbs Leonard), and a full LP of instrumentals, recorded live by Morton and his band at Bogalusa, Louisiana's storied Studio in The Country: HERE
Learn about the making of Watch The Sun, the true challenges that PJ Morton faced in life and love, and what finally forced him to slow down and take a step back in an in-depth profile from CBS Mornings.
In addition to a tour of more than 40 shows across the US, bringing him to the historic stages of a sold-out Apollo Theater, Ryman Auditorium and beyond this spring, summer and fall, PJ Morton appeared on Good Morning America, Jimmy Kimmel Live!, The Kelly Clarkson Show, The Real, Tamron Hall Show, Joe Budden Podcast and NPR's All Things Considered in support of Watch The Sun. He returns to the US for his annual Black Friday show at New Orleans' Fillmore next week, with more to be announced soon.
Follow PJ Morton
For more information, contact Matt Hanks or Greg Jakubik at Shore Fire Media,
(718) 522-7171