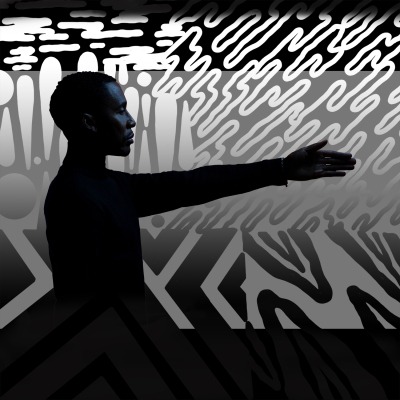 Raphael Saadiq Announces 'Jimmy Lee,' His First New Album In Eight Years, Out August 23 On Columbia Records
Fall Tour Dates Also Announced, Including LA, Brooklyn & More
AN ALBUM THAT EXPLORES THE TEMPTATIONS, FRAGILITIES AND VULNERABILITIES ON THE JOURNEY TO BECOMING A MAN
Today, Raphael Saadiq — the Grammy Award-winning musician, songwriter, and go-to collaborator/producer for some of the biggest names in R&B, including Solange, John Legend, Mary J. Blige, and D'Angelo — announces Jimmy Lee, his first album in eight years, to be released August 23 on Columbia Records. Jimmy Lee is a deeply personal, musically ambitious work inspired by his brother's struggles with addiction that explores the razor's edge people walk as they pursue pleasure that leads to pain — an incisive and empathetic work from a master at the peak of his art.
Listen to lead single "Something Keeps Calling": https://found.ee/RSSKC
Following an appearance at last weekend's Roots Picnic and the announcement that he will headline Afropunk Paris in July, Saadiq has also announced new tour dates for 2019. Find a full list of dates below.
The follow-up to 2011's Stone Rollin', Jimmy Lee is a deeply personal journey of discovery and a rumination on contemporary life. Raphael Saadiq takes us on a walk through his elements, from Oakland to Rikers Island, with some of the most captivating music he has ever recorded. Inspired in part by his brother's addiction, Saadiq explores universal themes of craving that which feels good but is also destructive. Some resist, some relent. There's pain, there's pleasure, and of course consequences — all of which inform the songs and stories this brilliant work so richly reveals.
Jimmy Lee was self-produced by Raphael Saadiq and recorded at Blakeslee Recording Co. in North Hollywood. All vinyl versions of the album will include a secret track unavailable elsewhere.
Raphael Saadiq came up in the 80s and 90s with the multi-platinum R&B group Tony! Toni! Toné! before embarking on a critically acclaimed solo career. He also has been active as a producer, co-writing career-defining hits for D'Angelo ("Untitled (How Does It Feel)") and Solange ("Cranes in the Sky") and working with artists like Snoop Dogg, Erykah Badu, Lady Gaga and Stevie Wonder. Saadiq has been named to Time magazine's 100 Most Influential People list and in 2018, he received an Academy Award nomination in the category of Best Original Song for "Mighty River" from the film Mudbound, which he co-wrote with Mary J. Blige (he also served as musical director for the 2018 Oscars telecast). Saadiq is the composer in residence for Issa Rae's hit HBO show Insecure.
Jimmy Lee Track Listing
1. Sinners Prayer
2. So Ready
3. This World Is Drunk
4. Something Keeps Calling
5. Kings Fall
6. I'm Feeling Love
7. My Walk
8. Belongs To God
9. Dottie's Interlude
10. Glory To The Veins
11. Rikers Island
12. Rikers Island Redux
13. Rearview
Tour Dates
Aug 3 – Columbia, MD – Summer Spirit Fest
Aug 23 – Los Angeles, CA – El Rey
Sep 5 – Houston, TX – Warehouse Live Ballroom
Sep 6 – Austin, TX – Mohawk
Sep 7 – Raleigh, NC – Hopscotch Festival
Sep 7-8 – Atlanta, GA – ONE Musicfest
Sep 10 – Brooklyn, NY – Music Hall of Williamsburg
Follow Raphael Saadiq
https://www.raphaelsaadiqmusic.com
https://www.facebook.com/raphaelsaadiq/
https://twitter.com/raphaelsaadiq