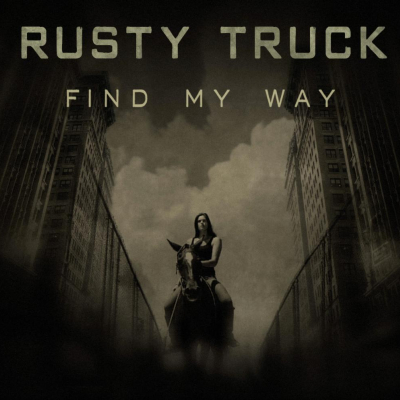 Rusty Truck Shares New Single "Find My Way (feat. Sheryl Crow)" + Announces Grand Ole Opry Debut February 28
Forthcoming self-titled album 'Rusty Truck' due out February 24
January 9, 2023: Today, Rusty Truck unveils "Find My Way," the latest preview from the group's forthcoming self-titled album out February 24. The track features a special appearance by RT frontman Mark Seliger's longtime friend and collaborator, Sheryl Crow. Seliger, who also happens to be one of the modern era's preeminent portrait photographers, has captured countless photos of Crow over the past three decades, including her iconic 1996 cover of Rolling Stone and her Be Myself album cover in 2016. "Find My Way" marks the next chapter in their creative partnership. Co-written by Seliger and bandmate Michael Duff and produced by 3x Grammy-winner Larry Campbell, the warm and soaring duet recounts a twist of fate when a young woman pushes a whiskey toward a gentleman sitting at the bar. The official music video, directed by illustrator Matt Mahurin, is also out now.
Listen / Watch "Find My Way (Feat. Sheryl Crow) HERE.
"What a thrill and honor it was for me to sing and collaborate on my dear friend Mark's song 'Find my way,'" says Sheryl Crow. "I have known Mark going on 30 years. Not only is he one of the most gifted photographers of our generation but his love and passion for songwriting and performing are proving to be equally as brilliant."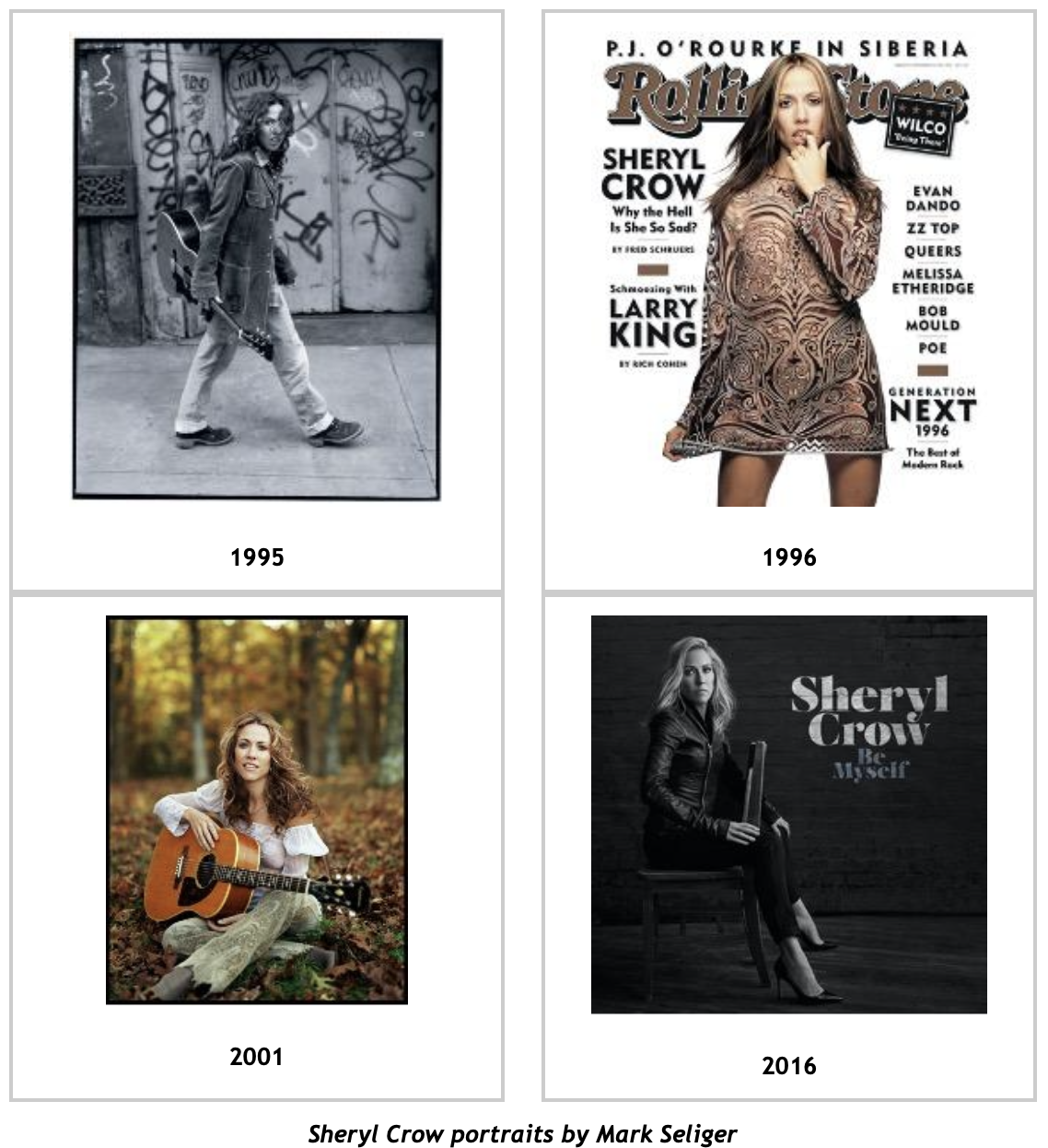 "Rarely do I get to work with such a talented artist like Sheryl," says Mark Seliger. "Our portraits together started in the 90's during the 'Tuesday Night Music Club' through 'Be Myself' and then some. She generously played and sang on 'Cold Ground' from Rusty Truck's 1st record and most recently 'Find My Way' and 'Corner of Life' on the new album. Her voice is magical and she carves the lonely into lonesome. I can't remember them now without her."
Next month, shortly after the release of their new album, Rusty Truck will make their Grand Ole Opry debut on February 28. After decades behind the camera, capturing beloved portraits of everyone from Obama to the Rolling Stones - "If you've picked up a magazine in the past 30 years… you've seen one of Mark Seliger's photos," says Esquire- Mark Seliger will bring his "steel-string twang" (New York Times) to country music's biggest stage.
Rusty Truck's self-titled studio album, due out February 24, 2023, is a collection of character-driven vignettes that highlights Mark Seliger's creativity and mastery of storytelling across mediums. The songs are raw and vulnerable, grappling with longing, desire, and redemption and blending old school country tradition with the lush, theatrical flare of a film score. Rusty Truck was co-written by Seliger and Michael Duff, mixed by GRAMMY-award winning producer / engineer Nick Brophy, and produced by Larry Campbell. The forthcoming collection follows Rusty Truck's debut album Luck's Changing Lanes (2008) and the similarly well-received album Kicker Town (2013), which earned the band invitations to tour with the likes of Willie Nelson and John Hiatt and perform on CBS Saturday Morning, Imus, and more.
Watch the music video for lead single "Ain't Over Me," starring Katie Holmes and choreography by Twyla Tharp, via PEOPLE Magazine HERE.
As both a musician and a photographer, Mark Seliger has long been known for his ability to capture the deep wells of emotion that run beneath the surface of his subjects. Famed for his iconic images of everyone from Barack Obama and Bruce Springsteen to Kurt Cobain and Kendrick Lamar, the Texas native shot more than 175 covers for Rolling Stone as the magazine's former chief photographer, and he regularly captured stunning portraits of A-listers for Vanity Fair and GQ. His award-winning work is featured in the permanent collection of the National Portrait Gallery at the Smithsonian in DC, the Museum of Fine Arts in Houston, and the National Portrait Gallery in London, among other prestigious institutions.
For more information on Rusty Truck please visit https://shorefire.com/roster/rusty-truck.
For more on Mark Seliger's photography work please visit https://www.markseliger.com/.
Press contacts:
Matt Hanks - mhanks@shorefire.com
Taylor Perry - tperry@shorefire.com