Saint Disruption's John Medeski And Jeff Firewalker Partner With Osiris Media And No Simple Road For New Poetry/Music Slam And Podcast 
First Episode Featuring 17-Year-Old Michaela Kabat Launches June 25
REVISIT SAINT DISRUPTION'S DEBUT ALBUM 'ROSE IN THE OBLIVION' HERE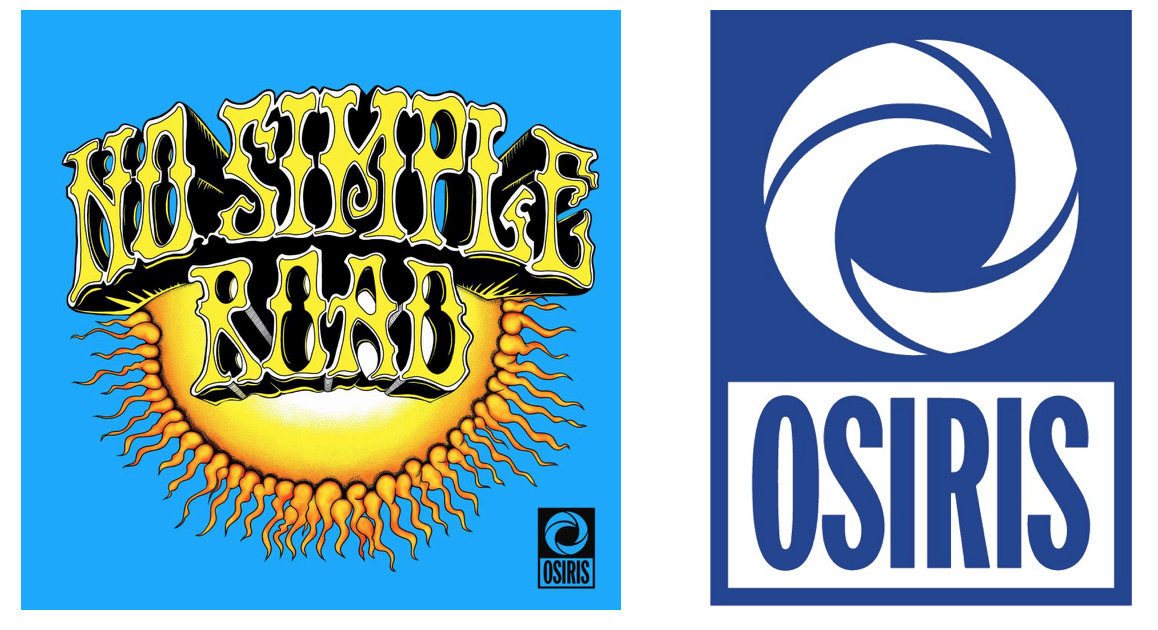 Saint Disruption, the spirit-driven music duo led by improvisational pianist John Medeski and scientist and folk healer Jeff Firewalker Schmitt, has partnered with Osiris Media and No Simple Road for a Poetry/Music Slam and Podcast to honor the power of poetry and music when brought together in the spirit of collaboration.
The inspiration for the podcast was spawned by Saint Disruption's collaboration with poet Umar Bin Hassan of New York City's pioneering hip-hop group The Last Poets. Medeski and Firewalker drew inspiration from the lyrics of their first collaboration "Painstorms," which features Hassan, and were then able to tap into the depths of their own creativity. Now, Saint Disruption is looking to give other poets the chance to share their own original poetry.
The podcast aims to provide a platform for passionate and wisdom-seeking young poets and will offer a space for deep dialogue by inviting poets to speak their minds. Beginning on June 25, the duo will choose original poems submitted to them via their website, and will work with each young poet to help create a sonic landscape to accompany their work. Saint Disruption is partnering with Apples and Snakes, the world's premiere spoken word poetry organization, as a source for young poets as their current membership includes 400 poets who are 20 years old and younger.
Listen to early original poetry submissions here: https://www.saintdisruption.com/poetry
"Saint Disruption represents everything that's great about podcasts—authenticity, intimacy and community, and that's why we're so enthusiastic about this project," said RJ Bee, CEO of Osiris Media. "We are huge fans of the work of John Medeski, and this new project brings the power of improvisation in audio and poetry together to create new, timeless works. We hope that this project will help create a sense of hope and connection when it's needed more than ever."
Saint Disruption recently released an art book that featured visual art contributions from 10 North Carolina-based artists which was released alongside their debut album, 'Rose in the Oblivion.' The artbook emphasizes Saint Disruption's empowering initiative to help promote young artists. Revisit 'Rose in the Oblivion' here: https://orcd.co/saintdisruption
ABOUT SAINT DISRUPTION
Saint Disruption is the spirit-driven, soul-inspired musical collective led by improvisational titan John Medeski (Medeski Martin & Wood) and scientist, ceremonial folk healer Jeff Firewalker Schmitt. Their debut album 'Rose In The Oblivion,' a sweeping seven-track opus of probing and political neo-funk featuring contributions from Lyric Jones and Last Poets founder Umar Bin Hassan amongst others is out now. Released on April 8th, the album aims to dissolve the barriers of spiritual development while also serving as gritty political commentary.
MORE INFO ON SAINT DISRUPTION
MORE INFO ON OSIRIS
MORE INFO ON NO SIMPLE ROAD