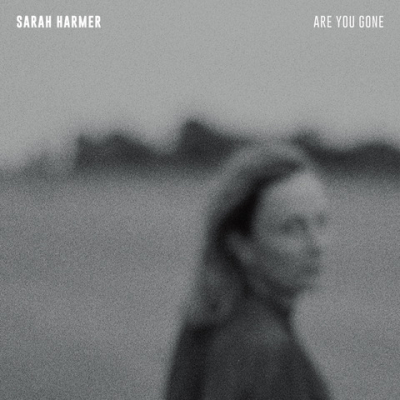 Sarah Harmer Returns with 'Are You Gone,' Her First LP in a Decade: February 21st, 2020
Pre-order 'Are You Gone' HERE
Multi-award-winning, platinum-selling singer-songwriter and environmental activist Sarah Harmer will release 'Are You Gone,' her first album in a decade, on February 21st, 2020 (Arts & Crafts). A deeply personal and political collection of songs motivated by the beauty of life, the urgency of the climate crisis, and the question of loss, Sarah called the album a spiritual successor of sorts to her acclaimed 2000 debut, 'You Were Here,' which made many year-end critics' lists, and which TIME called the year's best debut album. Its simple title, 'Are You Gone,' is a meditation on the idea of presence, and a bookend to the questions posed on 'You Were Here' - a sharpened, more electric confrontation with the realities of nature and human nature.
The result of an unshakeable inclination to make music in conflict with a lifestyle more attuned to privacy, quiet, and activism, Sarah wrote 'Are You Gone' gradually over the last decade as she traded music for grassroots organizing as her "day job." Between co-founding the citizen's organization PERL (Protecting Escarpment Rural Land) and leading the coalition's successful efforts to prevent a quarry from being built on the Niagara Escarpment, she became a fixture in local politics and advocacy, while keeping her musical chops fresh by writing and playing casually with friends. Finally, in 2019, while pondering the "ghosts" of loss, capitalism's gluttony and music's potential as a public platform, Sarah got to work on 'Are You Gone,' her most sophisticated record to date.
Lead track "New Low" captures the prescient energy of the album- a rollicking, empowering electric guitar-laced call-for-uprising in the face of global disasters. Inspired by the increase in community action that she saw in the wake of the 2017 shooting at a Quebec mosque, the Women's March, and Climate Rallies, Sarah says of "New Low:"
"I was seeing more of my public square and many more people out protesting and standing vigil, beyond the usually dedicated Indigenous leaders and social justice activists. I met with Queen's University students who were organizing to push the university to divest from fossil fuel investments, and then met with the Principal of the university. When pressed, he dismissed the idea of divestment largely because he said it wouldn't make a difference to the fossil fuel industry, and also that sizeable donations and sponsorships made to the university by former students now at oil and gas companies created a 'grey area' of policy. The term stuck with me. Sometimes it's good to see the nuance of a situation, and sometimes the calls for nuance are just straight-up cop outs. I hope this song gets people to their feet, and not only to dance."
Listen to "New Low" HERE
Encompassing a stylistic range from barebones folk to layered indie rock, album opener "St. Peter's Bay" blends melancholic vocals and smooth atmospherics to effectively conjure the feeling and image of standing at dusk overlooking an endless sea, while "Take Me Out" is a modern, punchy alt-rock take on the near impossibility of letting go. "What I Was to You" is a tribute to her lifelong friend Gord Downie of the Tragically Hip, and psychedelic-tinged piano ballad "The Lookout" tackles the angst of love-across-timezones. Penultimate track "Shoemaker," about Sarah discovering an old book and census of her great great Glaswegian grandfather, calls to mind the gently ominous, slowly shifting chords of Sparklehorse before transforming into a gorgeous, almost-crescendoing show of Sarah's vocal range. "See Her Wave" wraps the album with an acoustic goodbye written in memoriam to another friend who moved on.
Sarah has performed on The Late Show with David Letterman, Ellen, has been nominated for the Polaris Music Prize, garnered nine JUNO Award nominations and two wins, and been widely praised for her "razor-sharp songwriting chops" (NPR Music) and "plainly hooky" melodic sensibility (Rolling Stone).
In addition to Are You Gone, Arts & Crafts has also announced that it is reissuing Sarah Harmer's entire vinyl discography, including first-time vinyl editions of Songs For Clem, You Were Here, All of Our Names, and I'm A Mountain, and the first reprint of Oh Little Fire. All titles including Are You Gone are available for pre-order now.
PRE-ORDER ARE YOU GONE & VINYL DISCOGRAPHY HERE
Later in 2020, Sarah will announce North American dates in support of Are You Gone.
Sarah Harmer
Are You Gone
St. Peter's Bay
New Low
Just Get Here
Take Me Out
Squeaking Voices
What I Was To You
The Lookout
Wildlife
Cowbirds
Little Frogs
Shoemaker
See Her Wave