Secretly Canadian Marks 25th Anniversary with Mission to Aid Families Experiencing Homelessness in Bloomington, Indiana
SC25 Campaign Sets $250,000 Fundraising Goal For New Hope For Families, The Only Local Organization Where Families Can Shelter Together
All Proceeds From SC25 Releases Will Benefit the Charity: First SC25 Editions Include Reissues From Jens Lekman, Tig Notaro, War On Drugs & Whitney
First SC25 Singles by Porridge Radio & Stella Donnelly Out Now: LISTEN
Today, Secretly Canadian has announced it will mark its 25th Anniversary with a mission to fight homelessness in its physical and spiritual hometown of Bloomington, Indiana. The label's year-long SC25 initiative aims to raise $250,000 for Bloomington organization New Hope For Families, through an ambitious slate of music, reissues, creative partnerships and projects exploring its rich history and community.
Learn more in the SC25 trailer:
Visit the SC25 site:
https://sc25.secretlycanadian.com
When brothers Ben and Chris Swanson originally founded Secretly Canadian with two friends, they were in a basement in Bloomington. It was 1996, and their experience, infrastructure and internet connection were all shaky. On one of those early formative days, Jason Molina jammed part of a broken guitar into a maple tree in the Swansons' backyard. Rather than break the tree or shatter the neck, the maple absorbed this shrapnel, frets and all, patiently forming an unexpected and unlikely totem for Secretly Canadian's story. Every good next step was a little different, but every one of them started, in some fashion, by asking someone they admired if they'd like to make something together. From the transcendent voice of ANOHNI to the celestial sound of The War On Drugs, the emphatic declarations of serpentwithfeet to the subtle power of Skullcrusher, the dreamy singularity of Whitney and the stark, searing honesty of Jason Molina, Secretly Canadian's musical legacy is defined, to this day, by otherworldly minds and a Midwestern heart.
On June 4th, Secretly Canadian will release the first set of SC25 Editions, a collection of 12 classic Secretly Canadian titles reissued as limited edition LPs with special color variants, physical packages and accompanying essays from artists and writers who love each of the records. The initial installment includes Jens Lekman's When I Said I Wanted To Be Your Dog, The War On Drugs' Wagonwheel Blues, Tig Notaro's Live and Whitney's Light Upon the Lake. Future SC25 Editions will arrive in groups of four throughout 2021, and all profits will be donated to New Hope For Families.
Pre-Order the four inaugural SC25 Editions here:
In tandem with SC25 Editions, and inspired by Secretly Group's Our First 100 Days, Secretly Canadian has also announced SC25 Singles, a series of 25 new, rare and unreleased songs, covers and collaborations from artists both within and outside the Secretly Canadian family. Those confirmed to participate include Madison McFerrin, NNAMDÏ and many others who will help connect Secretly Canadian's past, present and future.
Today, Secretly Canadian releases the first two SC25 Singles, including a cover of Jens Lekman's "If I Could Cry (it would feel like this)" by Stella Donnelly, and a reimagining of Scout Niblett's "Wet Road" from Porridge Radio. SC25 Singles will continue to be released digitally over the course of the year, with all proceeds benefiting New Hope For Families.
Listen to both new SC25 Singles here:
Secretly Canadian will reveal more SC25 activations soon, all bound by the collective goal to raise $250,000 for New Hope For Families. The organization is the only place in Bloomington and the greater Monroe County, IN where families with children can find shelter together. Instead of separating male and female populations, like most shelters in the US, New Hope accepts families as they self-define, inclusive of all sexual orientations and gender identities. New Hope utilizes a housing-first model, focused on placing families into stable housing and therefore helping them to focus on other challenges. Their approach reinforces each family's agency and dignity while aiming to make their experience with homelessness rare, brief, and non-repeating. New Hope also offers nationally accredited childcare and early learning programs, delivering vital services to children while allowing parents to work or pursue the work which will enable a more stable future.
Through SC25, Secretly Canadian intends to work with New Hope For Families in providing homes and financial support to every homeless family in Bloomington. Approximately 334 persons are currently experiencing homelessness in the city - including 81 children and 39 families. Across the United States, one-year-old babies are the age group most at-risk to experience homelessness. With a donation of $250,000, New Hope can build one housing unit to serve 20 families in a year (and 800 families in its 40-year lifespan), or provide services to 40 families for the full duration of their time with New Hope, covering housing, case management, deposits on rent or permanent housing, childcare and other special needs.
Even as it has grown into the international Secretly Group, alongside the equally venerated counterparts of Jagjaguwar and Dead Oceans, Secretly Canadian remains a Bloomington-based operation, and SC25 will bridge what's known and loved to what's newly imagined for their artists and their home, as both move forward together.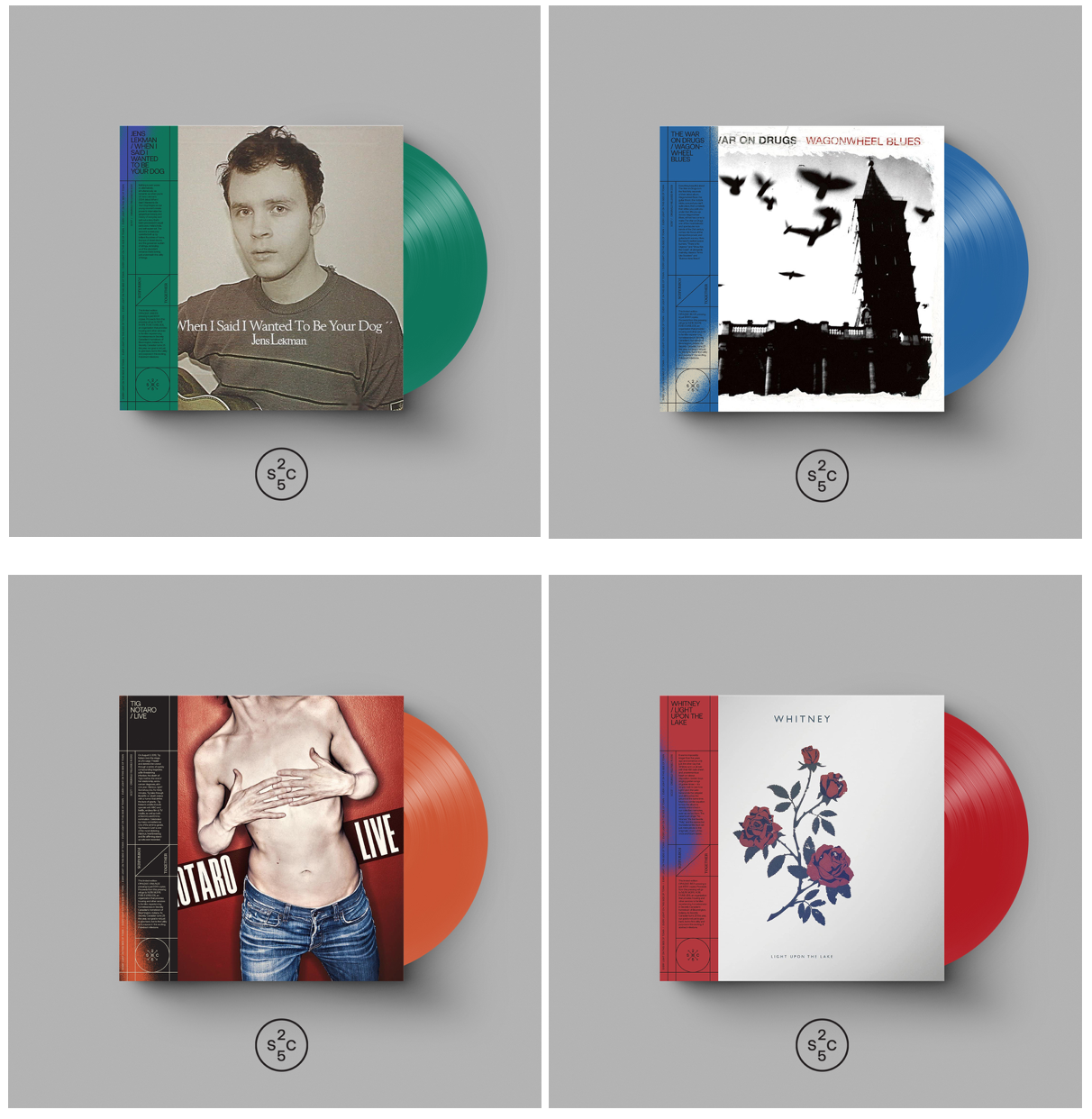 Follow Secretly Canadian