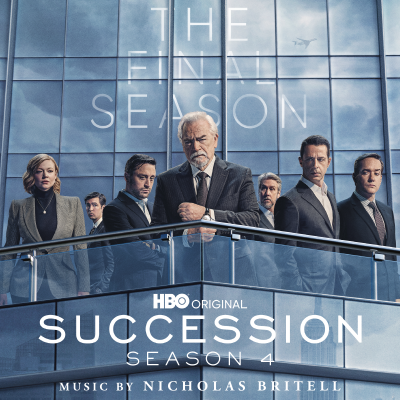 Secretly Distribution Announces New Partnership With Academy Award-Nominated, Grammy-Nominated, Emmy-Winning Composer Nicholas Britell (Moonlight, Succession)
Succession: Season 4 (HBO Original Series Soundtrack) Released to Global Streaming Services via Britell's Newly Launched Lake George Music Group Imprint, Just Hours After Series Finale
Company Celebrates 25th Anniversary With Continued Growth, Following More Than $85 Million in Sales, One Billion Streams Per Month & Major Investments Throughout 2022
Currently Nominated for Independent Champion at 2023 Libera Awards, Honoring a Culture-First Vision to Empower & Elevate Hundreds of Artists & Record Labels On a Global Scale
BLOOMINGTON, IN - May 30, 2023 - Today, as Secretly Distribution reaches the midpoint of its milestone anniversary – marking 25 years as both a global leader of the independent music industry, and a hands-on solution for some of the world's most revered record labels and visionary artists – the company has announced a partnership that further expands its commitment to elevating work across a vibrant variety of genres, relationships and release models. Through a new label services deal with three-time Academy Award-nominated, Grammy-nominated and Emmy-winning composer, pianist and producer Nicholas Britell, known for his acclaimed scores on world-renowned films with Barry Jenkins (Moonlight, If Beale Street Could Talk) and Adam McKay (The Big Short, Vice, Don't Look Up), as well as HBO's Succession, Secretly Distribution will work directly with the composer on a number of upcoming projects and campaigns. Earlier this week, just hours after the highly-anticipated series finale aired, Secretly Distribution released Succession: Season 4 (HBO Original Series Soundtrack)to global streaming services via the composer's newly launched Lake George Music Group imprint.
Says Britell, "It has long been a dream of mine to release music through my own label, and I'm tremendously excited to have the final season of Succession as our label's first release. Lake George Music Group is proud to partner with the team at Secretly."
Listen to Succession: Season 4 (HBO Original Series Soundtrack):
https://lakegeorgemusicgroup.lnk.to/Succession_Season_4
In addition to Secretly Distribution's growing presence in the world of music for film and television, which includes indie powerhouse A24's soundtrack label (Everything Everywhere All At Once), as well as its partnerships with individual artists like Britell, Santigold, Madison McFerrin, Beirut, Crumb and more, the company has broadened its support of artist-owned imprints, which include Sufjan Stevens' Asthmatic Kitty, Sylvan Esso's Psychic Hotline, Dr. Dog's We Buy Gold Records, and diverse legacy estate deals including MF Doom's Metalface, and John Denver's Windstar.
"Secretly's mission is maximizing access and support for our labels and artists," says Darius Van Arman (CEO, Secretly Distribution). "It's an honor to have spent the last two decades with a team that has grown to be the most passionate and dynamic in independent music."
Secretly Distribution is currently nominated for Independent Champion at the upcoming Libera Awards, honoring a 2022 that saw the company's sales total over $85 million, and its distributed repertoire count more than one billion streams per month. The metrics mark a stunning 30% year-over-year increase from 2021: as Secretly Distribution continues to differentiate itself from the proliferation of major-owned and scale-oriented distribution platforms and services, it offers a fully independent path to market, a boutique service model, and a culture-first vision, earning devotees among key independent labels, retailers, and DSPs.
Thus far in 2023, Secretly Distribution has also formed a strategic partnership with independent royalty accounting platform Infinite Catalog, making it easier for hundreds of artists to be paid more often, and announced a global deal with the London-based Chrysalis Records.
"Secretly Distribution's growth over the past several years has been a testament to its commitment to serving the independent label community at the highest possible level," says Anna Bond, who joined Secretly Distribution as its new Planning & Initiatives Director this spring, and will work closely with COO Chris Welz and CEO Darius Van Arman to evaluate business opportunities and global operational needs. "I'm so glad to be on the team helping SD continue to build!"
Having grown up alongside the Secretly Group labels since its start in 1997 – which now include Secretly Canadian (Yeah Yeah Yeahs), Jagjaguwar (Bon Iver, Sharon Van Etten), Dead Oceans (Khruangbin, Japanese Breakfast), and Phoebe Bridgers' Saddest Factory Records (MUNA) – Secretly Distribution has partnered with hundreds of independent labels, management teams and artists, its work guided by its ethos of empowering and elevating small and medium-sized businesses on a global scale. Every day, Secretly Distribution labels and releases prove that with access to resources, strategy, great data and a hands-on global support system, these companies can elevate their artists and releases to worldwide success.
On top of its powerful streaming growth, 2022 found Secretly Distribution's distributed repertoire featured in TikTok videos with more than 50 billion views, and physical sales – a vital sector of its differentiated offering – reaching 2.5 million units, up more than 66% from 1.5 million units just two years prior. To support their growing distributed roster, growing physical retail account base, and the growing demand for physical product, Secretly Distribution will be opening a new 90,000 square-foot warehousefacility in the company headquarters of Bloomington, IN, enabling them to further streamline logistics and facilitate continued growth.
Furthermore, Secretly Distribution has made major technology investments in data analytics and client dashboards, to ensure their partners are able to access and understand their metrics. In addition to expanding their in-house teams, Secretly Distribution invested in data analytics provider Entertainment Intelligence, enabling them to offer robust, up-to-the-minute trending analytics offerings to all their partners.
While agreements with key label partners like Run For Cover (Turnover, Teen Suicide) and Captured Tracks (Mac DeMarco, Cults) were renewed in 2022, Secretly Distribution has also brought on storied British independents such as Chrysalis Records, PMR and Moshi Moshi. Always striving to expand beyond the "indie" genre base, Secretly Distribution now works with Hip-Hop and R&B labels including RhymesayersInternational (Atmosphere, Aesop Rock), and drink sum wtr (deem spencer, Kari Faux); soul labels Colemine and Big Crown, reissue mainstays Mississippi Records and Numero Group, as well as electronic stalwart Ghostly International (Tycho, Mary Lattimore) and quickly growing Latin alternative/electronic outfit ZZK (Nicola Cruz, Jackie Mendoza).
About Secretly Distribution
Founded in 1997, Secretly Distribution is a global digital and physical distribution network serving all major markets worldwide, offering hands-on development, marketing, technology, investment, and support to some of the most exciting and diverse labels and artists including Secretly affiliates Dead Oceans, drink sum wtr, Ghostly International, Jagjaguwar, Saddest Factory Records, Secretly Canadian, The Numero Group and 37d03d, as well as Sacred Bones, Captured Tracks, Run For Cover, Rhymesayers, Joyful Noise, Father/Daughter, Big Crown, Colemine and many more.
Official Site | Facebook | Twitter | Instagram
For more information, contact Matt Hanks or Greg Jakubik at Shore Fire Media,
(718) 522-7171