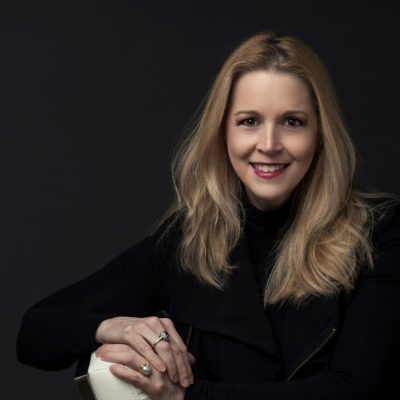 Seeker Music brings on Jennifer Blakeman as Chief Rights & Royalties Officer
Publishing veteran who was President and Chief Creative Officer for one77 Music, a Sr. Executive at Atlas, UMPG and Zomba - and was once a go-to collaborator of Eddie van Halen's - joins creator-led executive team
Los Angeles, CA – Seeker Music, the new music rights, publishing and record company, has hired Jennifer Blakeman as Chief Rights & Royalties Officer. In keeping with Seeker's songwriter-led and creative-first strategy, Blakeman brings decades of experience fostering the careers of musicians and songwriters - and as a musician and songwriter herself - to the company.
Blakeman's career began in the 80s as a college student aiming for a career as a session keyboardist. After coming to the attention of Eddie Van Halen who enlisted her to create a signature keyboard sound for him, she spent several years working with him on multiple projects. After her recording career (which also included time on the road performing with artists like Billy Idol), she served as an executive at companies including Atlantic Records and Universal Music Publishing, where she was responsible for the publishing of artists including Justin Timberlake, T-Pain, and Linkin Park. She comes to Seeker from her previous role as President and CCO of the boutique music publisher one77 Music. Blakeman is also currently an adjunct professor of music publishing at NYU, and serves as a member on the Board of Trustees of the Recording Academy, alongside Seeker Music CEO, and chart-topping songwriter, Evan Bogart.
At Seeker, she will lead and oversee the expansion of their rights management, administration, and royalty platforms.
Blakeman said "As a musician and songwriter myself, I've always advocated for the creators within the industry. That sense of 'songwriters come first' is what drew me to Seeker, and I'm excited to continue advocating for and making sure that songwriters get their fair share in this new role."
Bogart said, "Jennifer is a rockstar in the music publishing world. She really cares about, and advocates for, songwriters, artists and their music in a way that I think you can only truly understand if you've been a songwriter or artist yourself. Her vast experience working on both the creative and administrative side of the business aligns with the creator-first, creator-led vision that we've built Seeker on since day one. I've wanted to work with her for a long time so I'm thrilled that time has come."
Along with Bogart, Blakeman joins an executive team composed of Seeker CFO Jennifer Scher, COO Rob Guthrie, Head of Creative Steven Melrose, and Board Chairman, John Smith (representing key investors M&G). Watch this space for more to come from Seeker Music.
About Seeker Music
Seeker Music is a modern day music company bringing a creator-led business model and perspective to the worlds of publishing, records and management. Founded in 2020 in Los Angeles by chart-topping songwriter Evan "Kidd" Bogart ("Halo"), Seeker follows a creative-first focus in everything it does, focusing on catalogs and music creators that most inspire Bogart and his creative team.
After only two years in business, Seeker has already amassed a catalog of over 13,000 highly curated copyrights and master recordings, including Christopher Cross' full catalog, Run the Jewels' first three albums, and classic copyrights performed by the likes of Drake, Miley Cyrus, Beyoncé, and Rihanna.
Alongside Bogart, the company is led by an executive team consisting of CFO Jennifer Scher, COO Rob Guthrie, and Head of Creative Steven Melrose, and works with a Board chaired by John Smith and representing key investors M&G.
For more information, contact Hannah Schwartz: hschwartz@shorefire.com