Seeker Music Got "The Beat," Acquires Charlotte Caffey's Catalog
The Go-Go's Lead Guitarist, Caffey's Catalog Includes "We Got the Beat," and Other Top Songs by First All-Female Rock Band inducted into the Rock and Roll Hall of Fame
Read more at Variety here: https://variety.com/2023/music/news/go-go's-charlotte-caffey-sells-catalog-to-seeker-music-1235609784/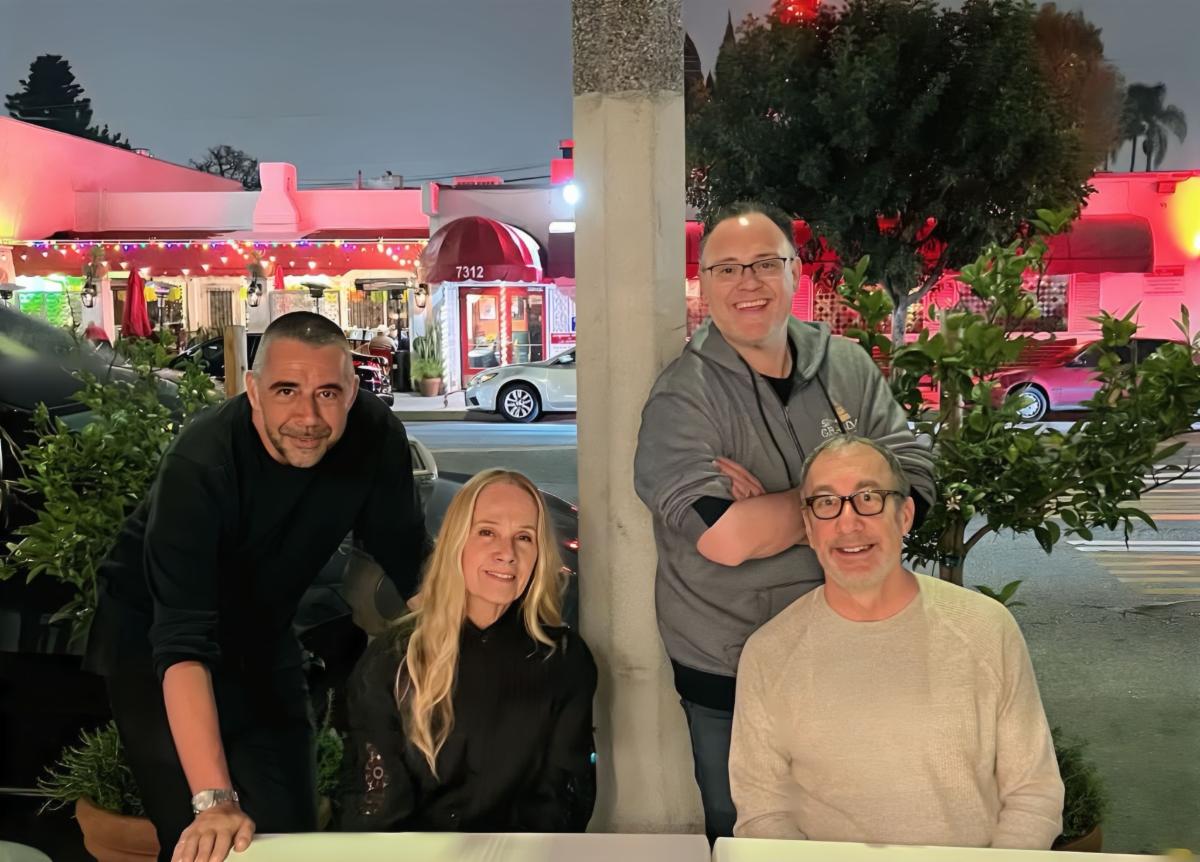 Left to right: Seeker Music Head of Creative Steven Melrose, Charlotte Caffey, Seeker Music CEO Evan Bogart, and independent music consultant Michael Rosenblatt
May 11, 2023 – Seeker Music, the new music rights, publishing and record company, has acquired Rock and Roll Hall of Famer Charlotte Caffey's masters and publishing catalog. As lead guitarist, keyboardist and a primary songwriter for The Go-Go's, Caffey is responsible for some of the group's greatest hits, including the band's signature song, "We Got the Beat," for which she was the sole songwriter. To this day, The Go-Go's double-platinum debut album, Beauty and the Beat (which took off due to the success of "We Got the Beat") remains the first and only number one album written and recorded by an all-female group.
Since its release in 1981, Caffey's legendary hit has gone on to become The Go-Go's biggest and most-covered track, one of The Rock and Roll Hall of Fame's "500 Songs that Shaped Rock and Roll," and closed The Go-Go's set when they were inducted into the Rock Hall as its first-ever all-female rock band inductees in 2021. Other groundbreaking Caffey-penned hits in The Go-Gos' discography include "Head Over Heels," "Vacation," "How Much More," and "Turn To You."
Evan Bogart, Seeker Music CEO and a chart-topping songwriter in his own right, said of the acquisition, "At Seeker we prioritize passion and strategy, and only invest in the songs that me and my team absolutely love, and are excited about celebrating. Charlotte's catalog goes above and beyond those 'requirements' - her songwriting is timeless, she's paved the way for female musicians and songwriters in this industry for nearly 45 years, and the entire world has been inspired by her music in basically every creative space. I'm so grateful and honored that she has entrusted us with her incredible catalog."
Beyond her work with The Go-Go's, Caffey's writing resume also boasts credits with other artists such as Keith Urban (the #1 country song "But for the Grace of God") and her bandmate Belinda Carlisle, as well as in the film and TV space, where she's written several theme songs, including for the Clueless TV series.
Caffey said of working with Bogart and Seeker: "I instantly connected with Evan on our love of songwriters and songwriting. He also understands that although this is a business deal it is extremely personal at the same time. I am very happy to be part of the Seeker family.
The deal was brokered by veteran record executives Michael Rosenblatt and David Simone.
In addition to Caffey's songs, Seeker's catalog includes the full works of Christopher Cross, Run the Jewels' first three albums, the catalogs of top modern songwriters Jon Belllion, John Ryan, Mozella, Teddy Geiger via the Bunettas' Family Affair, and classic copyrights performed by the likes of Miley Cyrus, Beyoncé, Rihanna, Drake, Eminem, SWV, One Direction and many more. Watch this space for more news to come from Seeker Music.
About Seeker
Seeker Music is a modern day music company bringing a creator-led business model and perspective to the worlds of publishing, records and management. Founded in 2020 in Los Angeles by chart-topping songwriter Evan "Kidd" Bogart ("Halo"), Seeker follows a creative-first focus in everything it does, focusing on catalogs and music creators that most inspire Bogart and his creative team.
After nearly three years in business, Seeker has already amassed a catalog of over 13,000 highly curated copyrights and master recordings, including Christopher Cross' full catalog, Run the Jewels' first three albums, and classic copyrights performed by the likes of Miley Cyrus, Beyoncé, Rihanna, Drake, Eminem, SWV, One Direction and many more.
Alongside Bogart, the company is led by an executive team consisting of CFO Jennifer Scher, COO Rob Guthrie, CRO Jennifer Blakeman, and Head of Creative Steven Melrose, and works with a Board chaired by John Smith and representing key investors M&G.