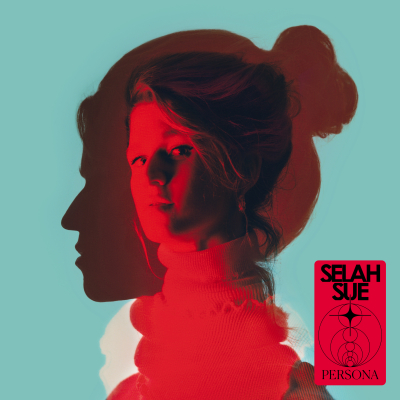 Belgian Star Selah Sue Untangles A Knot Of Personalities On New Album Persona
Out Today On Because Music
Features Appearances From Mick Jenkins, TOBi, Damso & Benjamin Epps
Today, multi-Platinum Belgian pop star Selah Sue releases her new record Persona, tackling the many identities that make up her multi-faceted personality: perfectionist and people pleaser, mother and melancholic, self-critic and attention craver alike. Atop technicolor production that runs the gamut from classic R&B balladry to fizzy disco-pop concoctions, Selah unspools her internal contradictions in this testament to the untidy business of human existence and self-definition.
Today's release accompanies a new video for "Wanted You To Know" featuring Belgian rap superstar Damso. Together, the two embrace the power of independence while firing crossbows like they're auditioning for a new Blade sequel. Watch here: https://www.youtube.com/watch?v=Fehc7S2Rlxo
And listen to the sexy, rhythmically dynamic "Celebrate" featuring Mick Jenkins here: https://www.youtube.com/watch?v=-YgQ1gmj_4Y
Selah Sue has long been candid about her struggles with depression, but Personafinds her being more honest than ever, vocalizing her day-to-day challenges and unpacking her experience in Voice Dialogue Therapy. Whether she's defying faulty advice to bury her emotions ("There Comes A Day"), finding solace in sexual communion ("Celebrate"), or confronting the darker sides of herself ("Twice a Day"), Persona deftly maneuvers through a remarkably varied set of musical environments — from spritely disco-pop to jazzy lullabies, sweeping neo-soul, and more — while maintaining a conceptually clever, empathetic, and deeply personal narrative voice throughout. It's a powerful portrayal of her experience – often witty and never overdone.
Take lead single "Pills", a "glistening, groovy pop jam" (Atwood Magazine) that laments the anhedonic side effects of SSRIs. Crackling to life with the effervescent bounce of 90s French house, "Pills" examines the lost emotional highs caused by the antidepressants she's been prescribed since age 16. Listen here: https://youtu.be/bymS5ayKqok
Selah Sue first broke out in 2011 with her platinum-selling self-titled debut album. Millions of streams and a whirlwind musical journey later, Selah had wracked up collaborations with Childish Gambino and J Cole, star treatment in France and the Benelux region, and, the ultimate seal of approval: props from Prince himself. After making a reintroduction last year with the lush, largely acoustic The Bedroom EP, Persona is her return to the global pop scene and from the crippling depression that followed her meteoric rise to fame — and it's a triumphant return indeed.