"Empowering Artist" [People], Shungudzo releases "I'm not a mother but I have children"
Title Track Off Forthcoming Album Out 6.18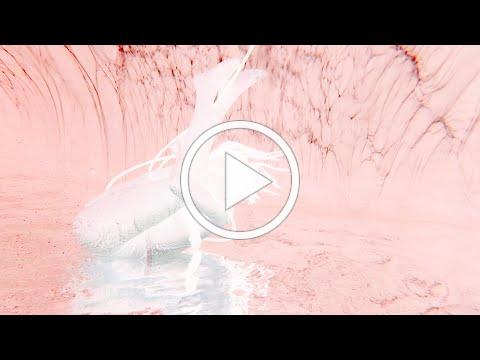 The solemn global outcry, "I'm not a mother but I have children" by Zimbabwean-American artist/activist Shungudzo has released today. The single is the fifth release off her forthcoming album of the same name.
"This song is a call to look beyond the selfish things we want in the present and look towards the elevation and preservation of future generations of ALL living things; to accept that many of the fights we're fighting now won't be won in our lifetimes, but to also rejoice in the roles we'll have played in paving the road to a better tomorrow," Shungudzo states. "I hope we can someday stop feuding over things like borders and race, and come together to save the two things we all need most of all: each other and this planet."
"I'm not a mother, but I have children" is Shungudzo's interpretation of a classic folk protest song mixed with her personal approach to production, songwriting and song structuring. With an infusion of layered American and Zimbabwean sonic and vocal elements, the result is a dreamy sound capsule of hope. "I did a couple things I do often in my own songs: I sang through a guitar amp in place of using an electric guitar and combined sounds that harmonically clash with each other in order to express our tension on, and with, Earth," Shungudzo continued.
Shungudzo brings a worldly feel to her music while honoring musicians from Zimbabwe. Two of those musicians Kudzai Muwori who plays marimba and Kudzai "KuKays" Mudzimu who plays bass, can be heard on this single. Shungudzo states, "their additions very much became the heartbeat of the music and lifeline back to where I come from. Faintly, in the background at the end, you can also hear the sound of children playing. It's the sound of future generations that will live joyously because of the hard work we're doing today. Or, if you believe in infinity, future generations that are already living joyously because of the hard work we're doing right now!".
"I'm not a mother, but I have children" is the fifth single release from Shungudzo's upcoming album of the same title out on June 18th (Svikiro Records/ Young Forever/BMG). It follows the release of "It's a good day (to fight the system)", "To be me", "There's only so much a soul can take" and the recent "White parents". The 16-track album is a testimony to her life both growing up in Zimbabwe and now living in America. A musical awakening, the album encourages listeners to look inside themselves, embrace their good, analyze their intentions, and rethink life's priorities.
In 2020, the world was shaken by first a pandemic and second, the racial injustice protests following the death of George Floyd. In this period, Shungudzo took pen to paper to create a project that would confront the topics that so many musicians ignore, "I believe that if we look within, and work together, we can build a better world, or at least lay the foundation for future generations to do so, she states."
When Shungudzo was five years old, she made a promise to herself to write a poem every day for the rest of her life. In addition to her own poetry and songwriting, Shungudzo has written for Little Mix, Chiiild, and Jessie Ware among others. She is also a talented dancer and gymnast, and was the first female artistic gymnast of color to compete on the Zimbabwean National Team. Before pursuing music full time, she ran a media company and attended Stanford University. She now lives in Los Angeles.
Shungudzo on the Web
WEBSITE | FACEBOOK | TWITTER | INSTAGRAM