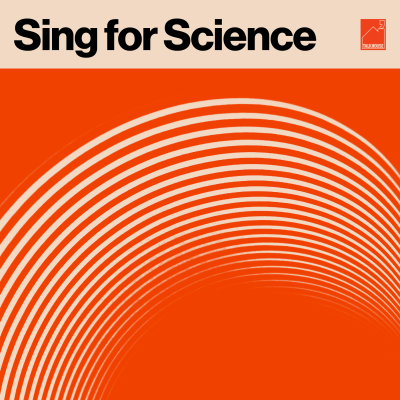 Sing For Science Goes Through Changes with Big Mouth's Nick Kroll
Latest Episode of Talkhouse Network Podcast Pairs The Voice Actor & Comedian with NYU Pediatric Endocrinologist, For a Conversation Spanning Intricate, Intimate & Often Embarrassing Stages of Puberty
Additional Guests of Sing For Science Season 3 Include Jeff Tweedy, Arlo Guthrie, mxmtoon, Modest Mouse's Isaac Brock, Margo Price, Alec Benjamin, Weezer's Rivers Cuomo, Korn's Jonathan Davis & Rhiannon Giddens
Ahead of the Big Mouth's sixth season premiere this Friday, Sing For Science has released a brand new episode featuring Nick Kroll. Out today, the latest installment of the Talkhouse network's groundbreaking, multidisciplinary podcast pairs the voice actor, comedian, writer, and producer with NYU Langone's Pediatric Endocrinologist, Dr. Emily Breidbart, for a discussion that spans Kroll's experience grappling with delayed puberty, hormone monsters, normalcy, and the insecurity that inspired Big Mouth characters such Nick, Andrew, Missy and more. Titled "I'm Going Through Changes: Adolescent Hormones and the Science of Puberty," the interview marks the fourth episode of Sing For Science's third season, created and hosted by New York musician Matt Whyte, and navigates both public and private health matters, from puberty disorders and their treatments to transgender medicine, endocrinology, and the kind of comedy that can only come from growing pains.
Following new episodes with Wilco's Jeff Tweedy, folk legend Arlo Guthrie, and singer, songwriter and plant enthusiast mxmtoon, which explored subjects such as consciousness, nutritional anthropology, and ethnobotany with scientific experts, Sing For Science continues to further expand its central goal of inspiring deeper conversations and making new connections everywhere they are available. Together, host Matt Whyte, Nick Kroll and Dr. Emily Breidbart unpack their most vulnerable moments to show that no matter how alone one may feel, everybody goes through changes, and the humiliating, even haunting, elements of adolescence can ultimately unite and inspire humankind in adulthood.
New episodes of Sing For Science will continue to be released weekly on Wednesdays through the end of the year. As the show returns to its usual format - using one of the featured musician's most beloved songs as the launching pad for a discussion about a specific topic in a connected field - upcoming guests include Modest Mouse's Isaac Brock and famed mycologist Paul Stamets on mushrooms, plus Margo Price, Alec Benjamin, Weezer's Rivers Cuomo, Korn's Jonathan Davis and Rhiannon Giddens on reproductive healthcare, psychiatry, computer programming, biology and ethnomusicology, respectively.
With the hope that a more science-literate society can contribute towards greater support for evidence-based policy in government, Sing For Science is "podcasting for a better planet" (UPROXX). On the series' most exciting slate of music and topics yet, Matt Whyte says, "I started Sing For Science to inspire bigger conversations about my favorite songs - this season's episodes bring a new level of dynamism between musician and scientist. Whether we're talking about metal, pop, physics or psychiatry I always leave these conversations with a greater appreciation for how everything is connected and we are all far more alike than we are different."
Sing For Science - Season 3 Episode List
1. Wilco's Jeff Tweedy
Consciousness | Shimon Edelman
Less Than You Think: Demystifying the Hard Problem of Consciousness with Computational Psychology
2. Arlo Guthrie
Nutritional Anthropology | Ellen Messer
Alice's Restaurant: Breaking the Links Between Hunger and War
3. mxmtoon
Ethnobotany | Cassandra Quave
Florida: Hunting for Plant Medicine in the Everglades
4. Nick Kroll
Pediatric Endocrinology | Emily Breidbart
I'm Going Through Changes: Adolescent Hormones and the Science of Puberty
5. Margo Price
Reproductive Healthcare | Monica McLemore
Fight To Make It: Defending Reproductive Healthcare with Evidence-Based Policy Research
6. Modest Mouse's Isaac Brock
Mycology | Paul Stamets
The Best Room: Upgrading Civilization Through Partnerships with Fungi
7. Alec Benjamin
Psychiatry | Anna Lembke
Dopamine Addict: Understanding the Brain Mechanisms that Govern Pain and Pleasure
8. Weezer's Rivers Cuomo
Computer Programming | Guido Van Rossum
Come Undone: Revolutionizing the Digital Age with Open Source Coding
9. Korn's Jonathan Davis
Biology | Mary Roach
Dead Bodies Everywhere: Postmortem Biology and The Curious Lives of Human Cadavers
10. Rhiannon Giddens
Ethnomusicology | Portia Maultsby
At The Purchaser's Option: Mapping the African Diaspora with Ethnomusicology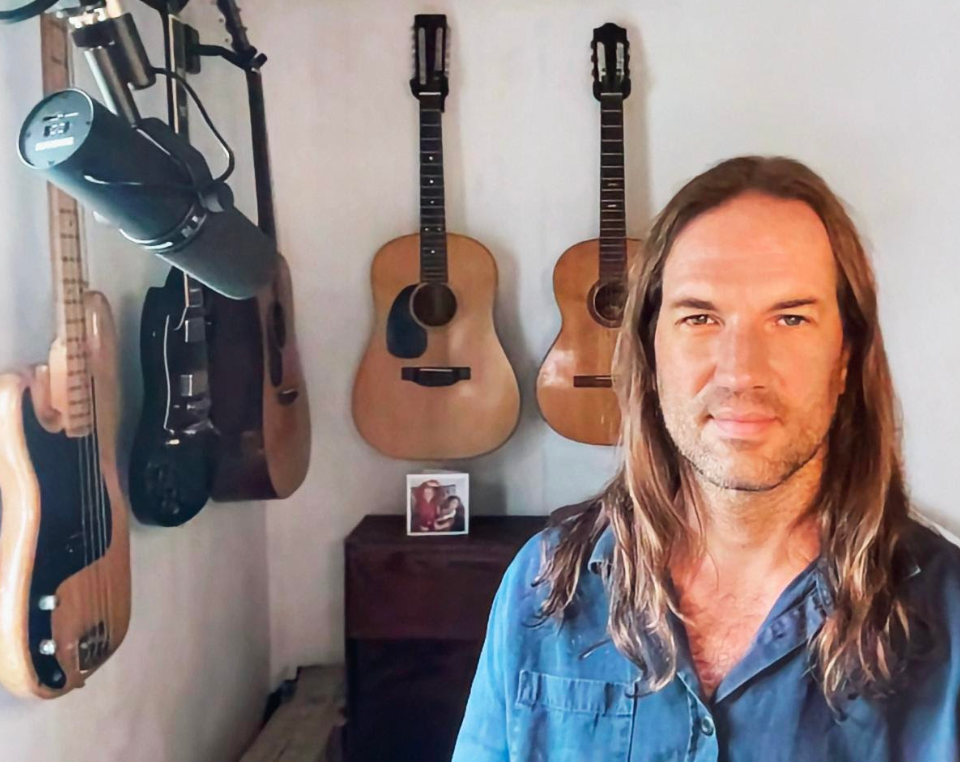 Matt Whyte
About Sing For Science
Sing For Science is a science and music podcast produced with Talkhouse where musicians talk to scientists about science as it connects to their most famous songs. Created and hosted by New York musician Matt Whyte, the podcast's goal is to increase science literacy for as many people as possible by reaching a variety of different musicians' fan bases. Listeners come to the show through their love of music and leave with a new piece of knowledge about science and the scientific process. Science literacy and respect for expertise are perhaps more vital now more than ever before. The show's chief tenet is that a more science and scientific process literate society can only contribute towards greater support for more fair, evidence-based policy in government. Follow Sing For Science on Instagram, Twitter and Facebook.
About Talkhouse
Talkhouse is a Webby-Award-winning first-person media company and outlet for musicians, actors, filmmakers, and others in their respective fields. Artists write essays and criticism from firsthand perspectives, speak one-on-one with their peers via the Talkhouse Podcast and Talkhouse Live events, and offer readers and listeners unique insight into creative work of all genres and generations. Talkhouse is writing and conversations about music and film, from the people who make them. Recently launched series include Santigold's Noble Champions, as well as Listening, an unprecedented new program featuring Jeff Tweedy, Neko Case and more that The Guardian describes as "part podcast, part album," and Björk: Sonic Symbolism, which GQ praises as "a road map to the creative life," delivering what The New Yorker calls "a rare chance to listen in as one of the most mysterious and mystical artists working today explains herself."
Our audience has come to understand and cherish the fact that we serve as a platform for getting them inside the minds of their favorite artists and filmmakers. As one of the only "first-person" media outlets, Talkhouse allows musicians, actors and filmmakers to reach fans directly, in their own words. By working directly with creators from the worlds of music and film, Talkhouse has built a media brand that is firmly rooted in authenticity, credibility, and creativity - and, through branded content initiatives and special projects, we aim to bring those values to life together with like-minded partners. Follow Talkhouse at Instagram, Twitter and Facebook.
For more information, contact Matt Hanks, Greg Jakubik or Annie Mickum at Shore Fire Media,
(718) 522-7171