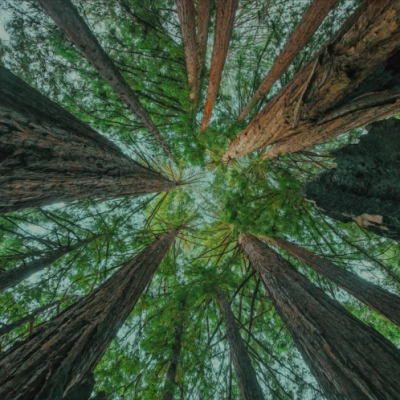 slenderbodies announce the "arrival" of a spacey, groovy new single
Debut Album 'Komorebi' out September 20th via Avant Garden Records
Listen via Consequence of Sound
Watch The Accompanying Video HERE
15+ Date Headlining Fall North American Tour to Kick Off in San Francisco on Sept 27th
(New York, NY): Slinky alt-pop duo slenderbodies, made up of Max Vehuni and Benji Cormack, release "arrival." The latest single off their forthcoming debut 'Komorebi' (September 20th // Avant Garden Records), the playful mellow cut sees the guys in top form, creating a surrealist indie pop soundscape that's as seductive as it is hypnotizing. Over handclaps, an electric guitar loop, and breathy vocals, slenderbodies take listeners by the hand into a dream.
Listen via Consequence of Sound:
https://consequenceofsound.net/2019/08/slenderbodies-origins-arrival-stream/
The accompanying video, directed by Savannah Setten from Pulse Films, takes place in a Ukranian prison and follows the lives of the inmates, a subtle political message of solidarity masqueraded by pleasing visuals. Shot on film, following the lives of these prisoners with the song playing over their cigarette breaks and paroles imbues "arrival" with another meaning entirely.
Watch the high concept video for "arrival" here:
https://www.youtube.com/watch?v=H06fRiHfxYE
slenderbodies have toured with Milky Chance, Mura Masa, Passion Pit, and PVRIS and made their Lollapalooza debut this year. The duo produce, write, and play guitar on all their songs—melding the three skills into genre-blurring, emotionally impactful experiences unlike any other, striving to create moods & worlds through highly eclectic, surreal indie pop. Their breakout track "anemone" has garnered over 30M+ streams across all platforms.
Watch slenderbodies perform "arrival" and other cuts from 'Komorebi' on Paste:
https://www.pastemagazine.com/articles/2019/08/slenderbodies-full-session.html
Praise for slenderbodies:
"charming" - Complex
"alt-J-esque cinematic dream-pop" - Wonderland
"chilling soundscape" - Ones To Watch
"hottest rising artists" - COOLS
"whisper-falsetto that completes their signature sound" - The 405
slenderbodies U.S. Fall Tour Dates:
Friday, September 27th - San Francisco, CA - Rickshaw Stop
Sunday, September 29th - Seattle, WA - Columbia City Theatre
Monday, September 30th - Portland, OR - Holocene
Wednesday, October 2nd - Salt Lake City, UT - Kilby Court
Thursday, October 3rd - Denver, CO - Larimer Lounge
Saturday, October 5th - Minneapolis, MN - 7th Street Entry
Sunday, October 6th - Chicago, IL - Sub-T
Tuesday, October 8th - Toronto, On - Drake Hotel
Wednesday, October 9th - Montreal, QC - Le Ministere
Friday, October 11th - Boston, MA - Sonia's
Saturday, October 12th - Brooklyn, NY - Rough Trade
Sunday, October 13th - Philadelphia, PA - Foundry
Tuesday, October 15th - Washington, DC - U Street Music Hall
Thursday, October 17th - Atlanta, GA - Aisle 5
Saturday, October 19th - Austin, TX - Antone's
Sunday, October 20th - Dallas, TX - Three Links
Wednesday, October 23rd - Los Angeles, CA - Troubadour
slenderbodies on the web:
https://www.instagram.com/slenderbodies/
https://soundcloud.com/slenderbodies
https://twitter.com/slenderbodies
https://www.facebook.com/Slenderbodies/
https://www.youtube.com/channel/UCDRGxJ2e4K9eyncdXbFcYhw