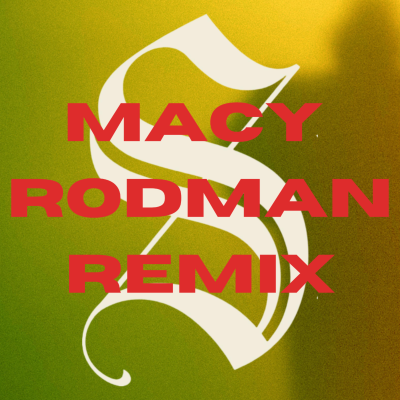 Softee's "Isn't Enough" Gets The Macy Rodman Treatment
"Isn't Enough (Macy Rodman Remix)" Out Now - Listen Here
The rising pop reign of Softee has only just begun with the recent release of her acclaimed album 'Natural' (via City Slang Records), and today she has been creatively anointed by a fellow groundbreaker of the modern queer pop scene in NYC, Macy Rodman, with her remix of "Isn't Enough".
Softee's original track was called "a glowing moratorium on a romance that's hit a dead end" by FLOOD Magazine, and today's remix, expertly reimagined by the ingenious Macy Rodman (who GayLetter called "the pop star we've been waiting for"), takes the song from crystalline moments of quiet to shimmering bombastic hyper-pop heights.
(also check out the brilliant music video for the original track)
"I loved the vocals on the original track," said Macy about her remix. "So I wanted to give it a delicate R&B moment in the verses and allow it to really fly off the handle in the choruses. I have always loved "slow to fast" remixes like Deborah Cox's 'Nobody's Supposed To Be Here (Hex Hector Remix)' and Ghost Town DJ's 'My Boo'."
Softee's album 'Natural' has received widespread acclaim with KUTX calling it "a mixtape of all the best electronic styles glued together by Softee's incredible vocal performance", Paste praising it as "a symbiotic, personal awakening from an artist knee-deep in her most-transformative era", and Magnet saying the album is "about to make your summer a lot sweeter," while Rolling Stone hailed her as "[a] DIY pop spectacle" following a recent performance at SXSW.
CURRENT SOFTEE LIVE DATES
June 14, 2023 - MELT x FluxFm - Das FluxFM Bergfest Spezial - Berlin, DE | Tickets
June 16, 2023 - City Slang 33 @ Festaal Kreuzberg - Berlin, DE | Tickets
June 17, 2023 - Hafen 2 - Offenbach, DE | Tickets
—-----------------------
For more information on Softee, please contact:
Josh Page & Alena Joyiens at Shore Fire Media.