Spell Songs Re-Kindles Human Connection To Mother Nature On 'Let The Light In' Album (Out Now)
Spell Songs, a group of seven acclaimed folk musicians collaborating with best-selling nature writer Robert Macfarlane and award-winning artist Jackie Morris, are re-kindling the vital connection between humankind and Mother Nature on their new album 'Let The Light In' available everywhere today (12.10) via Quercus Records from Folk by the Oak / Thirty Tigers.
Listen to 'Let The Light In,' here: ffm.to/spellsongsii-eu
"We feel lucky beyond words to have been given the chance to work with such astonishing people, with the musicians each bringing strands of word and song and image, then weaving them together by ear, in the air," says Macfarlane and Morris. "It all seemed a profound gift to us both, after so much time spent alone, apart."
'Let The Light In' effortlessly fuses spell-binding poetry set to cinematic melodies, stunning visual art, diverse languages including Scottish Gaelic and West African (Senegal) Mandinka, all while covering important environmental topics like climate change, abuse of natural resources, animal extinction and the loss of nature words from the English language.
Watch the new "Thrift" video (out today) filmed at the UK's Real World Studios, where some of music's top names including Beyonce, Alicia Keys and more have recorded: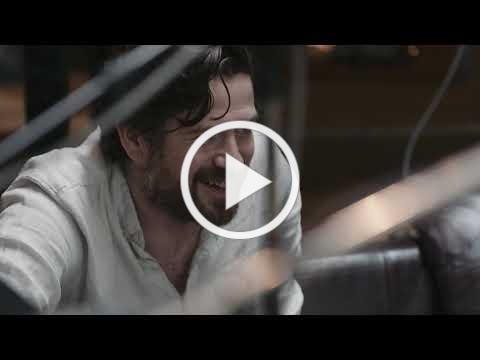 Spell Songs made up of 7x BBC Folk Awards winner Karine Polwart, multi-award winning Gaelic singer Julie Fowlis, Senegal-born multi-instrumentalist and African music innovator Seckou Keita, 4x BBC Radio 2 Folk Award-winner Kris Drever, Scots Trad Music Awards Musician of the Year Rachel Newton, genre-defying cellist Beth Porter, and BBC Young Musician of the Year finalist Jim Molyneux.
Here's what critics are saying about the music:
"captivating… magical piece of chamber folk that will speak to all ages"
— The Guardian (5/5 Stars)
"lush guitar strums and fingerpicking"
— Folk Alley
"Spell Songs II: Let the Light In will draw you into an absorbing
musical interpretation of our fast disappearing natural world"
— No Depression
"A glorious blend of music and pictures celebrating
British wildlife with all kinds of fantastic folk players involved"
— BBC
"a testament to the interplay between the musicians"
— Financial Times (4/5 Stars)
"a delightful homage to nature"
— The Times
Spell Songs will come together once again in 2022 for a 6-date run of shows in iconic venues in Scotland, England, Australia and across the United Kingdom. Next summer, they'll appear at the Cambridge Folk Festival and return to the Folk by the Oak Festival where they first met in 2018 and were commissioned as a new folk supergroup by Macfarlane and Morris. For a full list of dates, tickets and more information, visit thelostwords.org/spell-songs.
SPELL SONGS ON TOUR:
Jan 27 | Glasgow Royal Concert Hall – A Celtic Connections performance | Glasgow, Scotland
Jan 28 | Perth Concert Hall | Perth, Australia
Jan 29 | Sage Gateshead | Gateshead NE8 2JR, United Kingdom
Jan 30 | Birmingham Symphony Hall | Birmingham, England
Jan 31 - Feb 01 | Cadogan Hall, London (with Special Guest Robert Macfarlane) | London, England
Jul 17 | Folk by the Oak Festival | Hatfield, England
Jul 30 | Cambridge Folk Festival | Cambridge, England
'LET THE LIGHT IN' TRACKLIST:
1. Bramble
Lead vocal: Karine Polwart
2. St Kilda Wren
Lead vocal: Julie Fowlis
3. Oak
Lead vocal: Kris Drever
4. Swifts
Lead vocal: Rachel Newton
5. Jay
Lead vocal: Seckou Keita
6. Daisy
Lead vocal: Beth Porter
7. Swallow
Lead vocal: Jim Molyneux
8. Bird Of The Blizzard
Lead vocal: Julie Fowlis
9. Thrift (Dig In, Dig In)
Lead vocal: Karine Polwart
10. Gorse
Lead vocal: Beth Porter
11. Red Is Your Art
Lead vocal: Kris Drever
12. Barn Owl
Lead vocal: Seckou Keita
13. Moth
Lead vocal: Karine Polwart
14. Curlew
Lead vocal: Rachel Newton
15. Silver Birch
Lead vocal: Julie Fowlis