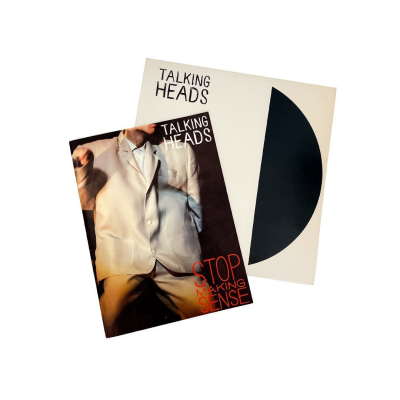 Talking Heads Stop Making Sense
Deluxe Edition Of Legendary Concert Film Soundtrack To Be Released As Limited Edition 2-LP Set And Digitally With Two Previously Unreleased Songs On August 18
Previously Unreleased Live Version Of "Cities" Available Today
Stop Making Sense Will Return To Theaters Later This Year With Newly Restored 4K Version Via A24
LOS ANGELES – Talking Heads joined forces with director Jonathan Demme for the groundbreaking concert film Stop Making Sense. To celebrate the 40th anniversary of the concerts filmed for Stop Making Sense, a newly restored 4K version of the film will return to theaters for a global theatrical run with A24.
Rhino will also release a deluxe version of the soundtrack that will now include the complete Stop Making Sense concert for the first time. STOP MAKING SENSE (DELUXE EDITION) will be available on August 18 as a limited edition, 2-LP set ($39.98) and digitally along with a Dolby Atmos mix of the complete concert, mixed by Jerry Harrison and E.T. Thorngren, who also mixed the original release. Pre-order now.
Both versions will feature every song performed in the film, including two that have never been released – "Cities" and "Big Business / I Zimbra." The limited edition vinyl version features a 28-page booklet with previously unpublished photos along with new liner notes from all four band members —Tina Weymouth, David Byrne, Chris Frantz, and Jerry Harrison.
A live version of "Cities" that was previously unreleased is now available. It was previously only included in the original 1999 VHS/DVD of the Stop Making Sense film but is now the first Talking Heads single after more than 30 years. LISTEN HERE.
The inspiration for Stop Making Sense came when director Jonathan Demme saw Talking Heads perform during the band's 1983 tour for Speaking in Tongues. Afterward, he approached them with the idea of making the show into a concert film. They agreed and worked together over the next few months to finalize the details. Ultimately, Demme filmed three shows at Hollywood's Pantages Theater in December 1983 to create Stop Making Sense.
The concert film presents a retrospective of the band up to that point, with a performance that weaves together songs from all six of its studio albums. The show progresses methodically, opening with Byrne onstage performing"Psycho Killer" alone with a drum machine. After each song, he's joined by a new band member until Weymouth, Frantz, and Harrison are all on stage with him. The group continues to grow throughout the concert as members of the stellar touring band are added: keyboardist Bernie Worrell, percussionist Steve Scales, guitarist Alex Weir, and back-up singers Lynn Mabry andEdnah Holt.
The band performs 18 songs in Stop Making Sense, including its recent single at the time, "Burning Down The House." That summer, the song was in heavy rotation on radio and MTV, helping the song become the band's first top 10 hit in America. It was, however, a different song from Speaking in Tonguesthat was destined to deliver one of the film's signature moments. Byrne would perform "Girlfriend Is Better" wearing his now iconic, oversized suit inspired by costumes worn in traditional Japanese theater. For good measure, a picture of him in the suit also graces the album cover.
Stop Making Sense focuses mainly on music by Talking Heads but does include a few songs recorded outside the band: "Genius Of Love" by Tom Tom Club, and "What A Day That Was" and "Big Business" from Byrne's 1981 album, The Catherine Wheel. Limited edition vinyl versions of both of these albums, along with Harrison's The Red And The Black, were released for this year's Record Store Day.
Stop Making Sense was an artistic and commercial triumph when it arrived in September 1984. The film had people dancing in theatre aisles while the soundtrack sold over two million copies. Just last year, the Library of Congress added Stop Making Sense to the National Film Registry in recognition of its cultural, historical, and aesthetic significance.
In the STOP MAKING SENSE (DELUXE EDITION) liner notes, the four band members share their thoughts and memories of the project.
Weymouth praises Demme as a collaborator: "…Jonathan was a very enthusiastic, highly adaptive, and imaginative guy who was just as good a listener as he was a talker and collaborator. From the get-go you just got the impression he was as flexible as he was disciplined. Being team players, that boded well for a great relationship and a great film!"
Harrison says the film still holds up today: "To me, Stop Making Sense has remained relevant because the staging and lighting techniques could have been created in a much earlier time period. For example, Vari-Lights, lights with motors to re-aim them, had just come into vogue. Had we used them, there would have been a timestamp on the film, and it eventually would have felt dated...The absence of interviews, combined with the elegant and timeless lighting, created a film that can be watched over and over."
Byrne says it's interesting that this album was – for many people – an introduction to Talking Heads. "We had done a live album before this, but coupled with the film, and with the improved mixes and sound quality, this record reached a whole new audience. As often happens, the songs got an added energy when we performed them live and were inspired by having an audience. In many ways, these versions are more exciting than the studio recordings, so maybe that's why a lot of folks discovered us via this record."
Frantz recalls the sheer joy surrounding the entire Stop Making Senseexperience. "I'm talking about real, conscious, transcendent joy… I'm talking about what the Southern gospel people call 'getting happy,' which means 'to be filled with the Spirit.' That is what happened to us onstage every night, and from my seat behind the drums, I recognized that this was happening to the audience too. Joy was visible in front of me and all around me every night."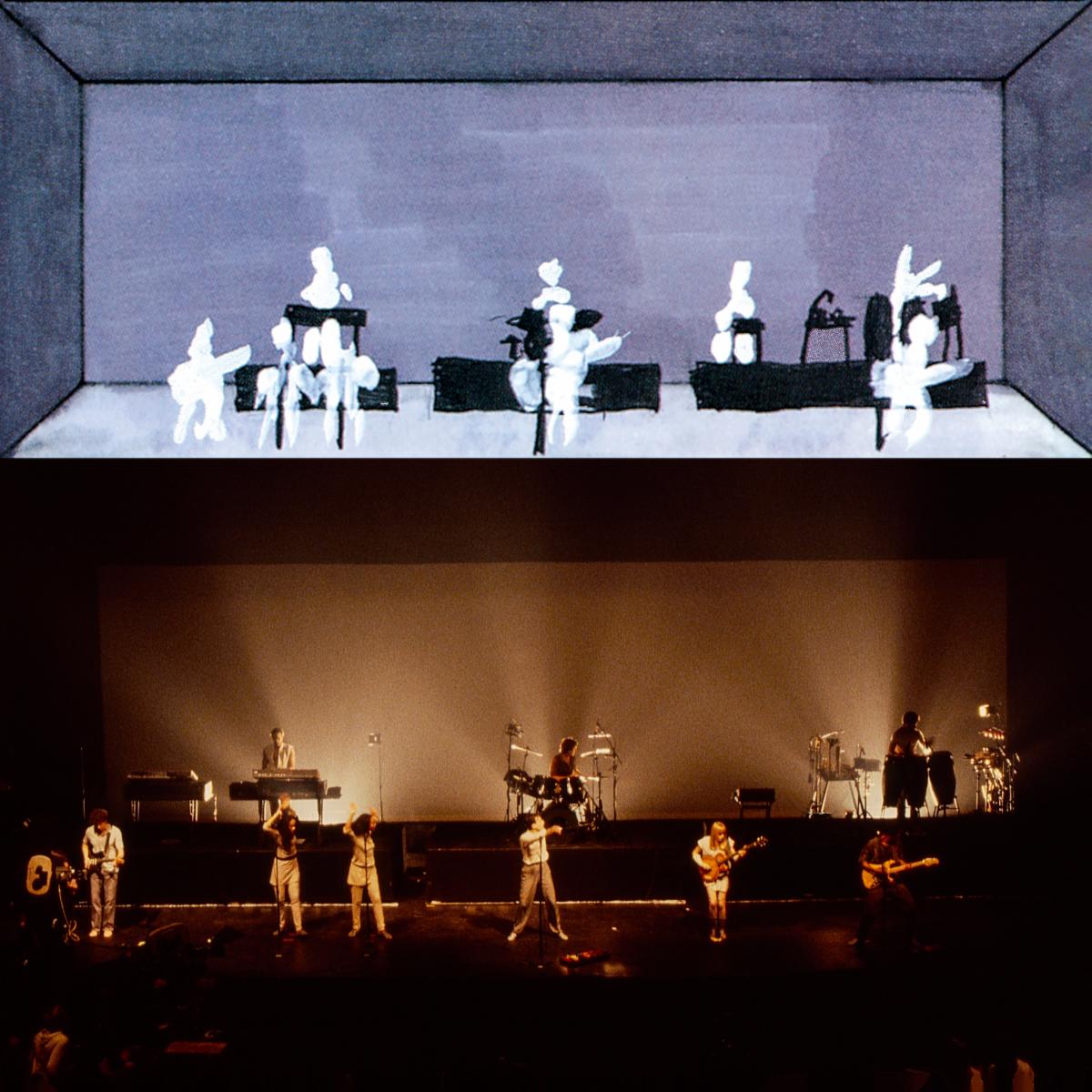 STOP MAKING SENSE (DELUXE EDITION)
Limited Edition 2-LP Track Listing
Side One
"Psycho Killer"
"Heaven"
"Thank You For Sending Me An Angel'
"Found A Job"
"Slippery People"
"Cities" *
Side Two
"Burning Down The House"
"Life During Wartime"
"Making Flippy Floppy"
"Swamp"
Side Three
"What a Day That Was"
"This Must Be The Place (Naive Melody)"
"Once In A Lifetime"
"Big Business / I Zimbra" *
Side Four
"Genius Of Love"
"Girlfriend Is Better"
"Take Me To The River"
"Crosseyed And Painless"
* Previously Unreleased
# # #