The Band Camino Taps 237 Global To Power Their Interactive, Fan-Centered App
Available Now for Download on All IOS + Android Devices HERE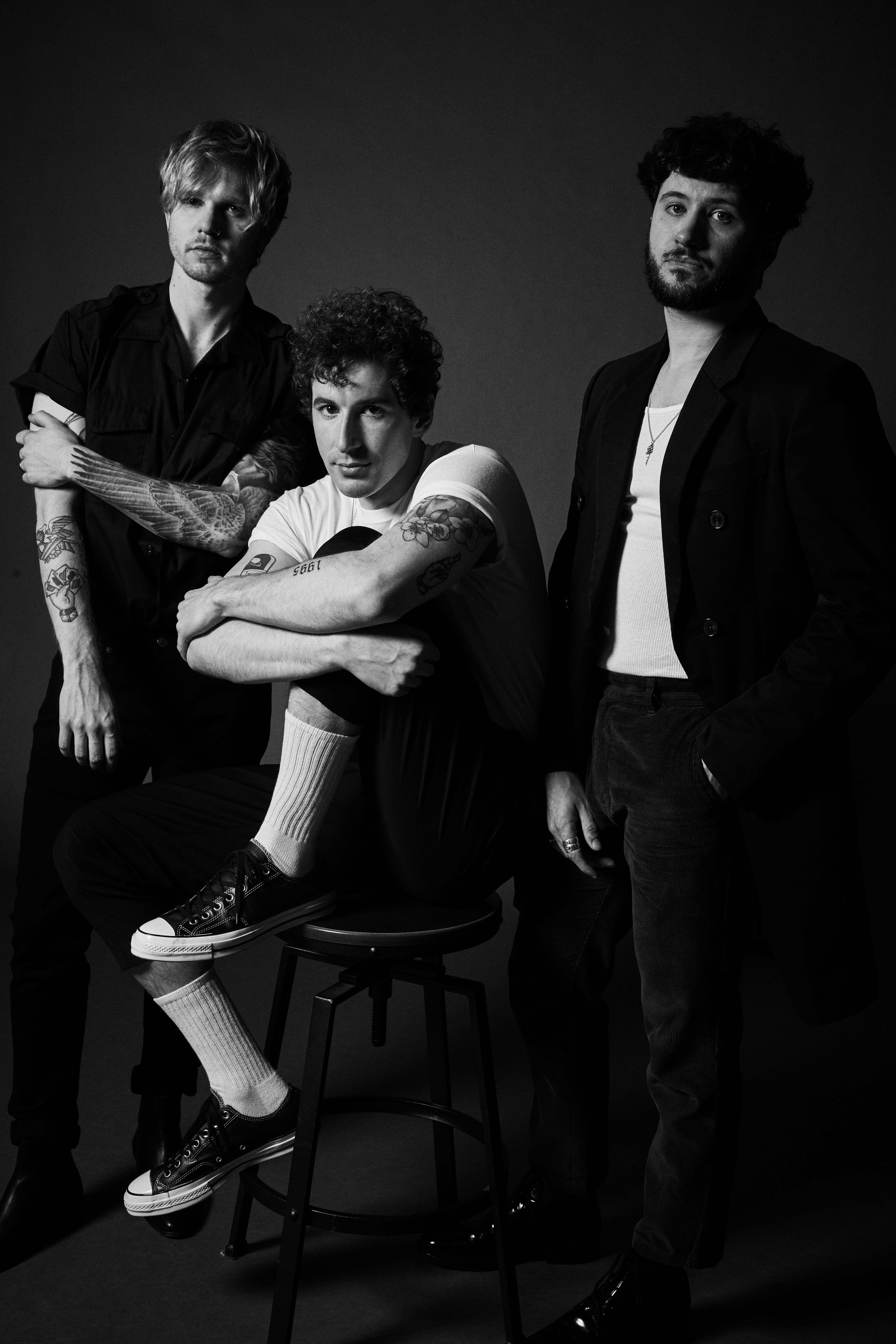 Photo Credit: Jimmy Fontaine
237 Global, the leading company behind artist to fan experiences around the globe, has unveiled its newest, custom, private-label app with buzzing pop/rock outfit The Band CAMINO – available now to download on all IOS and Android devices here.
Fans of The Band CAMINO can now access unique features exclusively through the app – including dedicated message boards to not only interact with other fans, but also chat with band members, live-streams with The Band CAMINO, pre-sales for upcoming shows, never-before-seen photos and videos, merchandise and more. The band is able to use the app to reach their fans via push notifications and SMS. Additionally, those who first downloaded the app were able to enter for a chance to be part of The Band CAMINO's next music video.
"The Band CAMINO continues to show us how great artists can continue to make incredible music and build a deep connection with their fans," says Founder and CEO of 237 Global, Mark Weiss. "We are proud to offer our platform to them, which will allow them unlimited access to these amazing fans. Jameson [Roper] is a forward-thinking manager and has been a truly supportive partner."
"The first time I saw the power of the 237 Global team, I immediately ran to show the band how amazing this platform was," says Jameson Roper, manager of The Band CAMINO. "Offering fans something more curated helps everyone feel more connected. The possibilities behind 237 Global's team are limitless - anything we've thrown at them, they've over-delivered. Their creativity, implementation, platform stability and data tools are unprecedented."
The Band CAMINO joins 237 Global's expansive roster of clients for whom they have developed custom, artist-driven applications, including Shawn Mendes' "ShawnAccess" app, which has been downloaded more than one million times, Weezer, Tate McRae, Avril Lavigne, Mark Tuan and many more. Recently, Donnie Wahlberg of New Kids On The Block hosted a livestream in the NKOTB app, discussing the importance of branching outside of traditional social media to have their own platform. These custom applications not only create a new layer of fan access, but they also enable artists to collect and own their fan data, allowing them to superserve the most important part of their fanbase – their "superfans." With dozens more applications expected to roll out in the coming months, keep up with 237 Global by visiting 237global.com.
ABOUT 237 GLOBAL
237 Global's unique platform allows artists and creators to easily develop custom apps, get them uploaded to the world's most popular app stores and connect instantly to their most dedicated fans. A robust data platform means artists can truly own the direct connection with their audience, and fans get the opportunity to connect with their favorite artists and creators through first access to tickets, exclusive livestreams, content and other unique perks. 237 Global is also the leader in Artist to Fan VIP Experiences.
ABOUT THE BAND CAMINO
The Band CAMINO is a Nashville-based pop/rock band who saw a busy year in 2022. Including two headlining North America tours with over 100,000+ tickets sold, the band made stops at New York's Terminal 5, The Riviera in Chicago, as well as a penultimate slot on the main stage at Hangout Fest. The band will be releasing music in early 2023 and a tour to follow.
###