The Grand Ole Opry Shares Logan Mize's "My Opry Debut"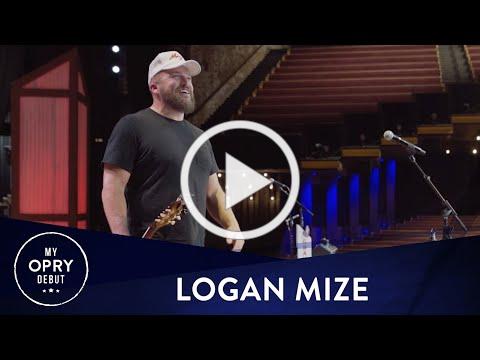 Heartland troubadour Logan Mize made his debut at the iconic Grand Ole Opry in April this year, where he received a standing ovation. Now, The Circle Network is offering a behind-the-scenes look at the special experience with its latest installment of the "My Opry Debut" series. Here are some things Mize shares in the episode:
* Teaching himself how to play guitar at the age of 18
* Discovering what the Opry was for the first time
* Taking in the halls of the venue with his family
* His children share the moment they surprised him with the debut news
* Includes a beautiful acoustic rendition of his hopeful track "It's About Time"
Mize has been introducing on YouTube new acoustic tracks from his upcoming acoustic EP to be released in October. His new song "Albuquerque" will be available on all streaming services September 16th. Listen here: youtu.be/b3FBGhMaZ1M
Mize, who has previously toured with Eric Church, Lady A, Dierks Bentley and more, is currently performing throughout the U.S. For a full list of tour dates, visit loganmize.com/tour.
LOGAN MIZE ON TOUR:
Fri., Sept. 16 | Expo Idaho Grandstands | Garden City, ID
Sat., Sept. 17 | Portneuf Health Trust Amphitheatre | Pocatello, ID
Sat., Sept. 24 | Camp Leavenworth | Leavenworth, KS
Weds., Oct. 5 | MyHouse Fall Series | Columbia, MO
Thurs., Oct. 6 | Botanica, The Wichita Gardens | Wichita, KS
Fri., Oct. 7 | Temple Live | Fort Smith, AR
Sat., Oct. 8 | Octoberfest | Medicine Lodge, KS
###
For more information, please contact:
Mark Satlof | msatlof@shorefire.com
Jaclyn D. Carter | jcarter@shorefire.com
Olivia Del Valle | odelvalle@shorefire.com
Nick Jurich | njurich@shorefire.com