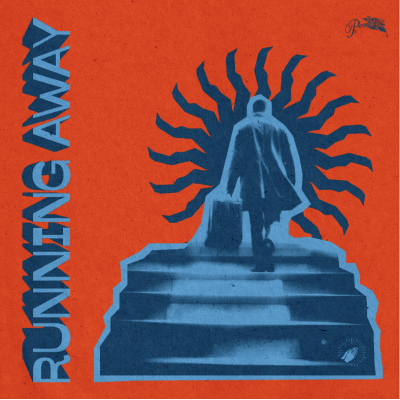 Thee Sacred Souls Share New Song "Running Away"
Listen Here:
 https://daptone.ffm.to/runningaway.OPR / https://www.youtube.com/watch?v=SiQg9PZB67Y
Summer Tour Includes Bonnaroo, Lollapalooza, Plus Radio City Music Hall & Red Rocks with Portugal. The Man
March 21, 2023 -- Thee Sacred Souls have shared their first new song of 2023, "Running Away", out today (Penrose / Daptone Records). "Running Away" is an original song, written by Thee Sacred Souls, and was recorded at Daptone's Riverside studio in California by producer Gabe Roth. The 45, backed with "Love Comes Easy," will be released April 7.
Listen to "Running Away" here: https://daptone.ffm.to/runningaway.OPR / https://www.youtube.com/watch?v=SiQg9PZB67Y
The breakout San Diego-based sweet soul band has had a truly remarkable run since the release of their self-titled album debut released last summer. That run includes national TV performances on Jimmy Kimmel Live, CBS Saturday Morning and for The Late Show with Stephen Colbert.
They also enter their first proper summer festival season as a touring band with a statement-making itinerary: Bonnaroo (June 17) and Lollapalooza in August, in addition to performances with Portugal. The Man at Red Rocks (July 23) and at Radio City Music Hall (July 27). They will perform across the US, UK and Europe between April and November, playing their biggest stages yet, and in most cases selling them out. At SXSW last week, Thee Sacred Souls performed a number of high profile sets, including at Willie Nelson's Luck Reunion, and in January they sold out the 1800 capacity Brooklyn Steel in NYC.
At radio and streaming, the story follows suit: several songs have over 15 million streams each on Spotify, and their recent single "Love Is The Way" cracked the Top 10 at Triple A radio with significant support from key tastemaker stations across the country.
They also just released a live EP and 20-minute concert video with AudioTree featuring selections from their debut: https://www.youtube.com/watch?v=jp_VeK--yvE
Thee Sacred Souls were formed by Sal Samano and Alex Garcia when they were just 23 years old, inspired by everything from trailblazing East LA band Thee Midniters to Italian library music. They met lead singer Josh Lane on Instagram, who was studying classical voice at the time. The band was rolling tape with Daptone's Gabe Roth just three days after Roth saw one of their first gigs, in 2019. Their all-analog yet distinctly modern debut weaves together hints of Chicano, Philly, Chicago, Detroit and even Panama soul.
TOUR DATES:
4/4 Birmingham, UK - Hare & Hounds - Sold Out
4/6 Brighton, UK - Concorde 2 - Sold Out
4/7 Bristol, UK - Thekla - Sold Out
4/8 Manchester, UK - Band On The Wall - Sold Out
4/10 Rouen, FR - Le 106
4/12 La Roche-sur-Yon, France - Quai M
4/13 Paris, FR - Trabendo
4/15 Cologne, DE - LUXOR
4/17 Frankfurt, DE - Zoom Club
4/18 Munich, DE - Ampere
4/19 Berlin, DE - Hole 44
4/21 Amsterdam, NL - Melkweg OZ - Sold Out
4/22 Rotterdam, NL - BIRD - Sold Out
5/26 Napa, CA - The Uptown Theater / BottleRock After Dark
5/28 Monterey, CA - California Roots Music & Arts Festival
6/2 Ogden, UT - Ogden Music Festival
6/10 Pioneertown, CA - Pappy & Harriet's Pioneertown Palace
6/11 Pioneertown, CA - Pappy & Harriet's Pioneertown Palace
6/17 Manchester, TN - Bonnaroo Music & Arts Festival
6/23 Greenfield, MA - Green River Festival
7/2 Denver, CO - City Gates
7/21 Troutdale, OR - McMenamins Edgefield
7/22 Glendale, AZ- Desert Diamond Arena
7/23 Morrison, CO - Red Rocks Amphitheatre
7/27 New York, NY - Radio City Music Hall
8/3-6 Chicago, IL - Lollapalooza
8/10-14 St. Giles, Dorset UK - We Out Here Festival
8/27 Port Townsend, WA - Thing Music & Arts & Other Things
10/7 Los Angeles, CA - Greek Theatre
11/9 London, UK - O2 Shepherd's Bush Empire
For more information, please contact:
Chris Taillie | ctaillie@shorefire.com
Erica Goldish | egoldish@shorefire.com