Track45's Ben Johnson Honored At 2022 BMI Country Awards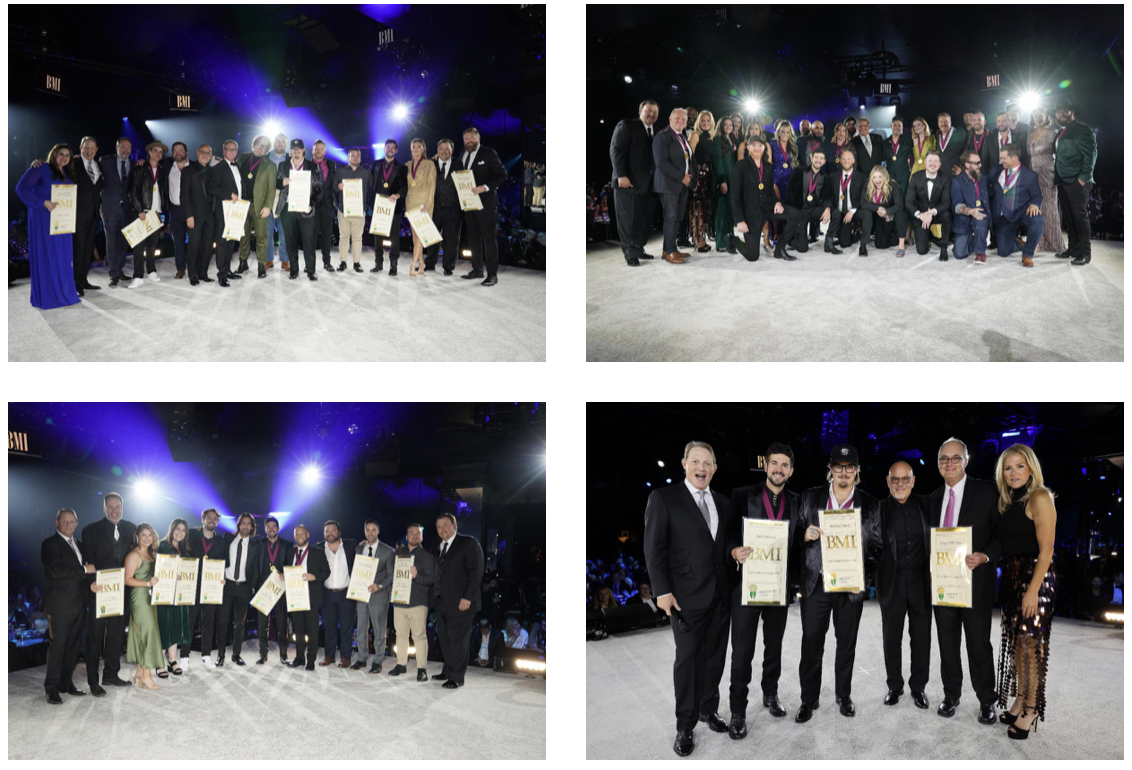 Photo Credit: Getty Images
Earlier this week, accomplished songwriter Ben Johnson of the rising country trio Track45 was recognized at the 2022 BMI Country Awards for co-writing four of this year's #1 songs.
Johnson was honored for co-writing the following songs:
"Beers On Me" (Dierks Bentley ft. Breland, HARDY)
"Gone" (Dierks Bentley)
"Best Thing Since Backroads" (Jake Owen)
"Give Heaven Some Hell" (HARDY)
Johnson's songwriting credits include Justin Timberlake, Weezer, Dierks Bentley, Thomas Rhett, Kane Brown, Jake Owen, Hardy and others, and he has co-written a total of five #1 songs on country radio in 2022 with six songs simultaneously in the Top 20 of country radio. Johnson has previously been awarded ASCAP, BMI and SESAC Awards for co-writing Lee Brice's #1 song "One of Them Girls" and he earned his first GRAMMY nomination earlier this year for co-writing Weezer's "All My Favorite Songs."
Track45's new self-penned song "Family," previously made famous by David Guetta feat. Bebe Rexha, Ty Dolla $ign, A Boogie wit da Hoodie is available now via Stoney Creek Records. "Family" landed in the #2 spot on TikTok's Country Playlist this week.
Please watch/listen to this unreleased video of "Family," here (please do not share): youtu.be/q9aI83E5EfI
The trio, made up of siblings Jenna, Ben and KK Johnson, is expected to announce more new music in the coming months. For more information, visit track45.com.
Photo Credit: Getty Images
###