Trixie Mattel Launches Trixie Cosmetics at LA's Drag Con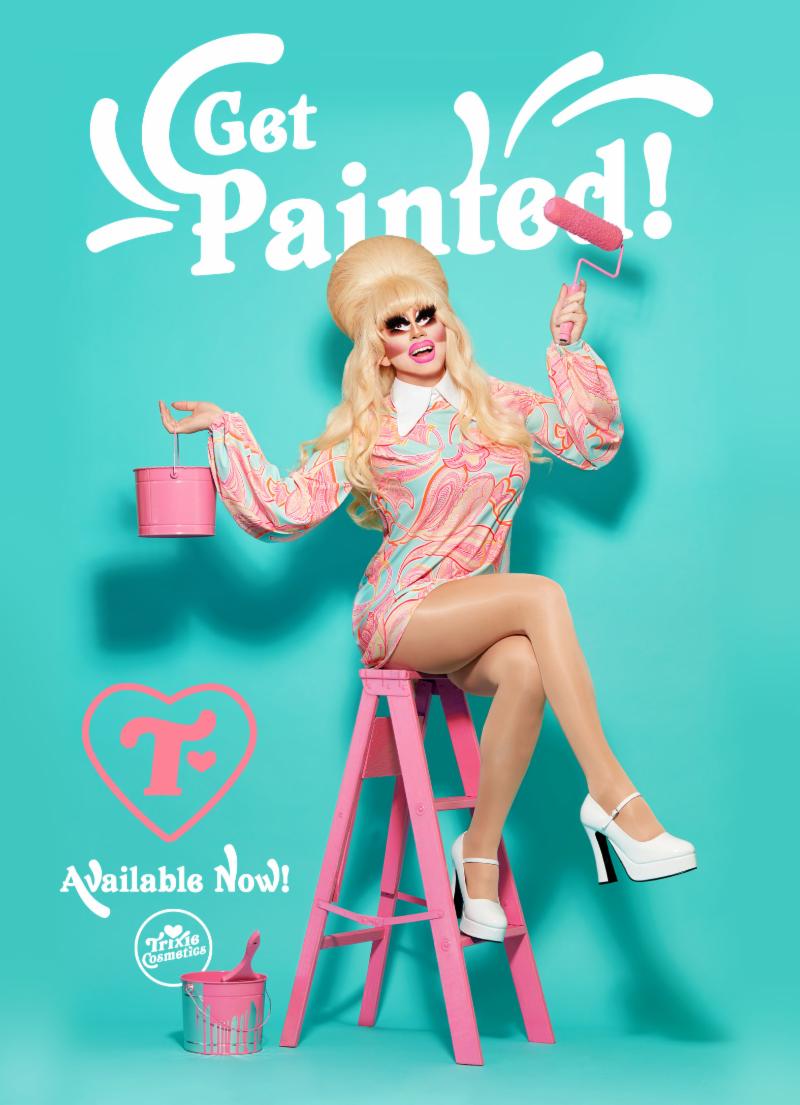 Trixie Mattel will officially launch Trixie Cosmetics at LA's Drag Con tomorrow (May 24), further cementing her place as a pop culture pioneer and a cornerstone of the current face of drag.
Initial launch products, which include a matte megawatt pink lipstick ("Stacy"), hair/body/nail glitter particles ("Sprinkles", available in multiple styles) and gentle cosmetic glitter ("Sparkles", safe for use around the eye and also available in multiple styles and colors), will be available this summer, with the latter two available at Drag Con at the Los Angeles Convention Center this weekend.
**additional product specifics & images available via the Trixie Cosmetics Instagram and Twitter**
Before rocketing to national fame with her win on RuPaul's Drag Race All Stars, her viral YouTube series UNHhhh with fellow Drag Race alum Katya Zamolodchikova, and her chart- topping folk albums 'Two Birds' and 'One Stone', Trixie was a makeup artist for five+ years at MAC and Ulta. She designed and planned every aspect of the Trixie Cosmetics products and branding, blending her bold mod Barbie aesthetic with her trademark brand of irreverent and infectious humor.
Trixie said that she "wanted to create a makeup line that takes you from backstage to a retro toy aisle."
The products are both affordable and were not tested on animals. Also in addition to launching Trixie Cosmetics, Trixie is starting the "Oh Honey Fund", recognizing the impact that the cosmetics industry has on the planet and donating a portion of all Trixie Cosmetics sales to the preservation of bees.
2019 is already setting up to be a banner year for Trixie, with the release of her latest single "Yellow Cloud" (which Rolling Stone said "leaps forth with bright strums of electric guitar, vintage garage-rock organ flourishes and instantly hummable, wordless melodies that recall peak period New Pornographers"), the recent announce of her 2020 UK tour, and the Tribeca Film Festival premiere of her acclaimed new documentary Trixie Mattel: Moving Parts.
SOCIAL MEDIA
OFFICIAL SITE | FACEBOOK | TWITTER | INSTAGRAM