Trixie Mattel & Orville Peck Deliver Johnny/June Carter Cash Country Collab Fans Have Been Craving
'Full Coverage - Vol. 1' EP OUT NOW
Trixie Mattel & Orville Peck Release Unforgettable Cover Of "Jackson" - VIDEO HERE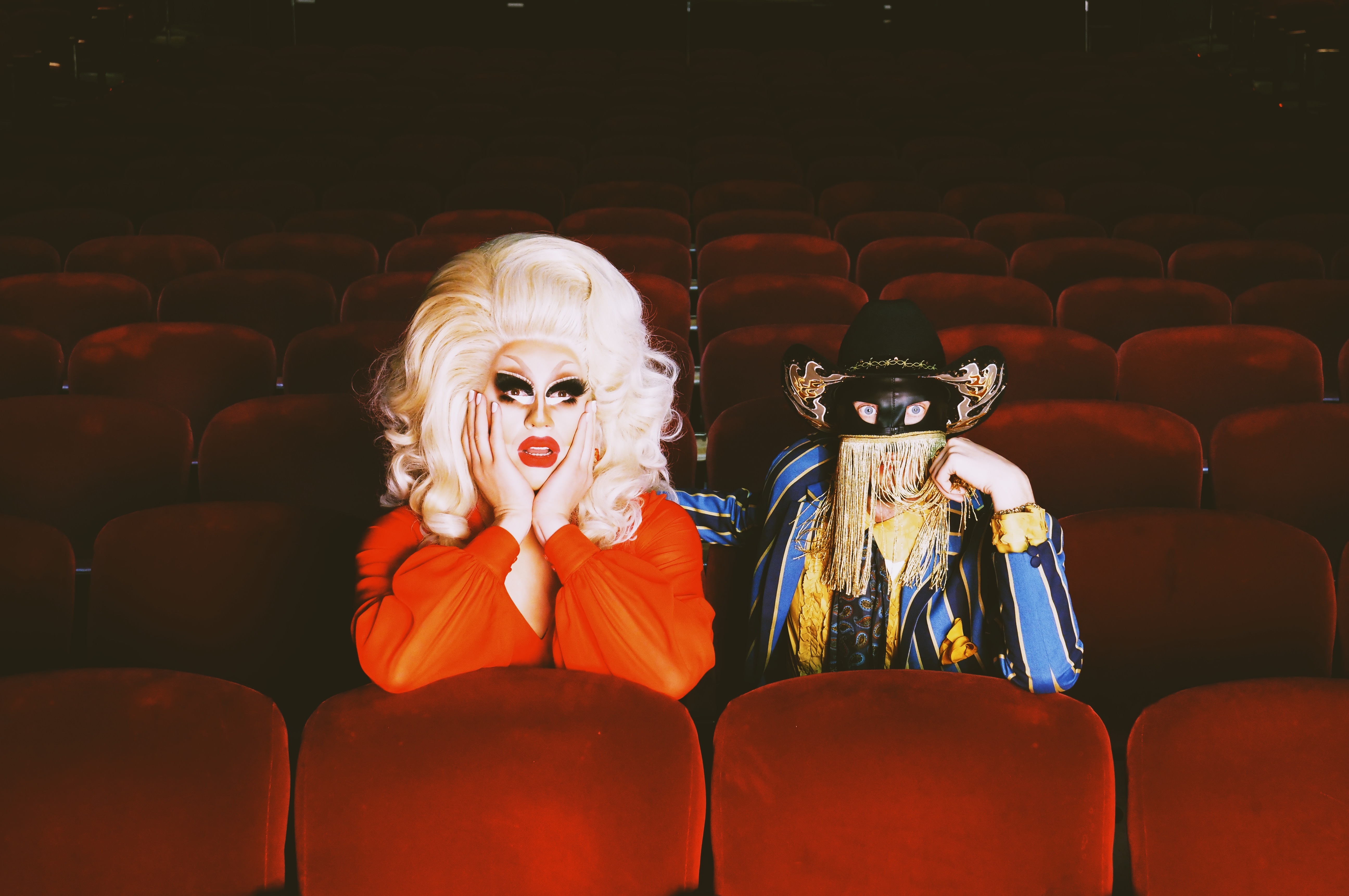 Today, Trixie Mattel has joined forces with Orville Peck to deliver an explosive cover of Johnny & June Carter Cash's legendary GRAMMY-winning rendition of"Jackson". It's a collaboration that fans have been begging for on social media for years, and is a perfect showcasing of two artists that have respectively reimagined the country landscape by blending their undeniable musical chops with an unshakeable ownership of their charismatic charms.
The track is the latest cover song from Mattel that has made up the 'Full Coverage - Vol. 1' EP that also drops today on PEG Records, a member label of Warner Music Group's Alternative Distribution Alliance. PEG Records is a division of Producer Entertainment Group, an LGBTQ-focused management company representing many of today's biggest drag artists.
Paired with the release of "Jackson" is the official video for the track, which finds Mattel and Peck dancing, flirting and displaying an electrifying on-stage chemistry that feels classically country yet also addictive and fresh. The video was directed by Assaad Yacoub and filmed at The Theatre at Ace Hotel.
""Jackson"! A stunning callback to the golden era of country music!" says Trixie Mattel. "A time of wigs and rhinestones (thank god) and iconic duets. Orville and I are thrilled to put our spin and flourish on this anthem of American music. Yes, I wore red and not pink, so brave."
Orville added "There's never been a greater country duo than Johnny Cash and June Carter. I think "Jackson" has remained iconic through the years because it perfectly captures the humour, storytelling and relationship between performers that every good country song should."
"Jackson" follows the release of her critically acclaimed fellow EP covers of Lana Del Rey's "Video Games" (praised as "a glamorous country ballad" by Consequence of Sound), and Violent Femmes' "Blister In The Sun" (called "sunny and energetic" by Paper), as well as a heartaching folk rendition of Cher's iconic dance floor anthem "Believe". In early 2020 Trixie's third album 'Barbara' dropped to praise from Billboard, Vanity Fair, NPR All Things Considered, and more. Last year also saw the release of the RuPaul's Drag Race All Stars champ's New York Times best-selling book with fellow drag star Katya called "Trixie and Katya's Guide to Modern Womanhood", the launch of a podcast with Katya called "The Bald And The Beautiful", the creation/debut of numerous sold-out products via Trixie Cosmetics, and the unveiling of hours of multi-million streamed video content via her two web shows with Katya "UNHhhh" & Netflix's "I Like To Watch". Earlier this year she announced a partnership with This Is It!, the historic oldest LGBTQ+ bar in Mattel's hometown of Milwaukee.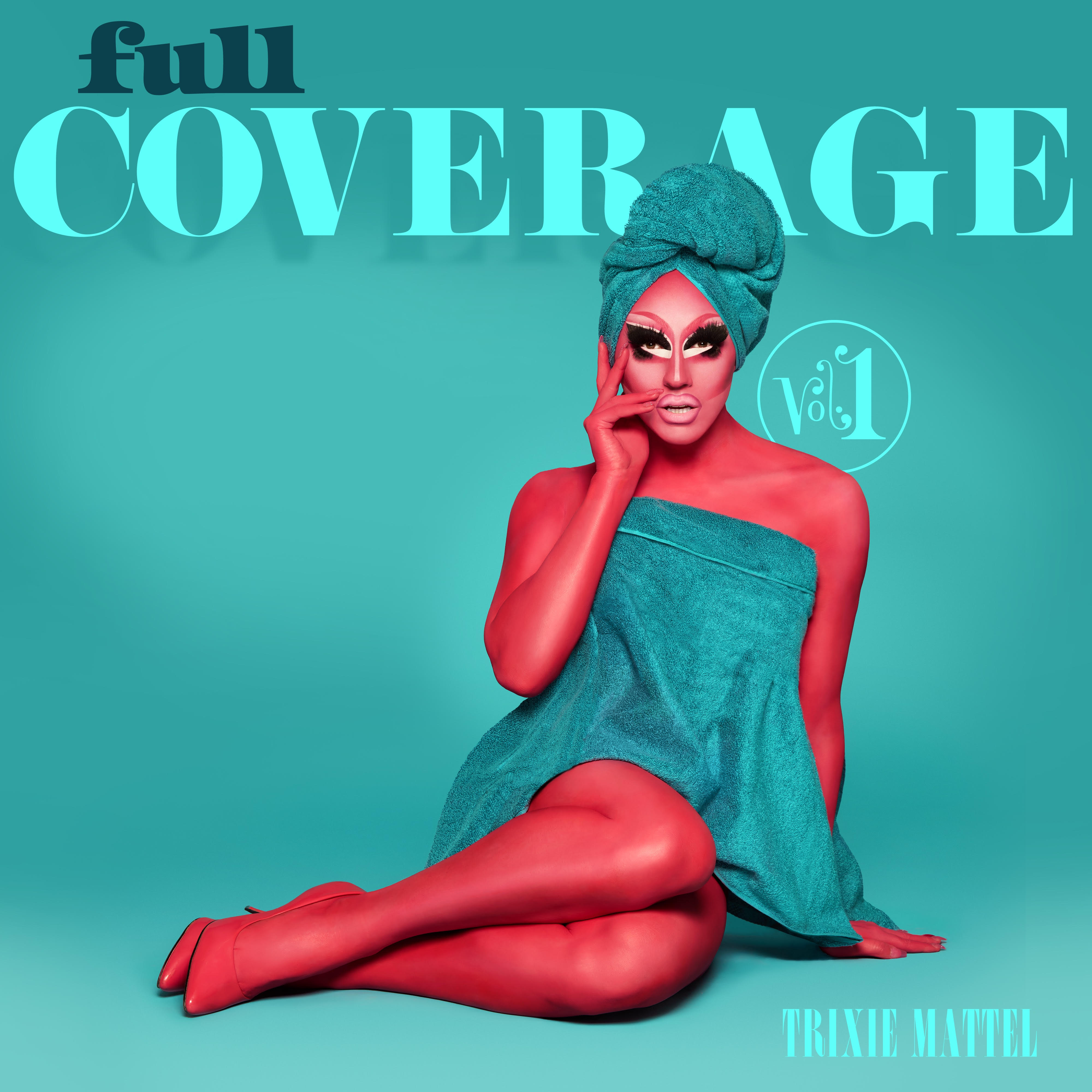 Trixie Mattel's 'Full Coverage - Vol. 1'
"Video Games"
"Blister In The Sun"
"Believe"
"Jackson" (feat. Orville Peck)
For more info on Trixie Mattel, please reach out to Josh Page.