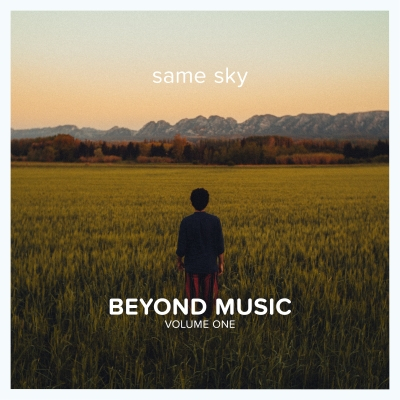 Two New Single Releases From Beyond Music Vol. 1 Same Sky Advocating For Hope And Togetherness
An Exciting Fusion Of Jazz And Afrofolk Influences As Well As Edm, Hip Hop And Pop 
LISTEN TO "MATUMAINI" HERE: https://lnk.site/matumaini
LISTEN TO "BETTER TOGETHER" HERE: https://lnk.site/better-together
BEYOND MUSIC Volume One Same Sky (out August 23) is a first-of-its-kind music project that gathered 23 artists from 17 countries via an online collaborative platform (http://beyondmusic.org) to create a definitive global music album, overseen and produced by 2019 GRAMMY Producer of the Year nominee Larry Klein. Today, they've released two new genre-defying songs from the album.
"Matumaini" tells a common and heartfelt story of hope. Through tough times and circumstances of life, receiving or giving, love is the best way to prevail. The song weds African elements as well as dialect with western harmonic elements. "A very sophisticated piece of music that doesn't lose its simplicity and immediacy," says Larry Klein.
"When fear and doubt have taken a hold of you, When tears are rolling down, when you're in disarray, You're not alone, listen, he's right next to you, Keep hope", the Belgian-Congolese artist Syssi Mananga sings.
Syssi Mananga is winner of the 2017 Beat Street Award among many other awards she has received and now lives in the Ivory Coast. Her collaboration partner is the gifted Cameroonian jazz pianist Brice Essomba, who studied piano in Paris.
Listen to "Matumaini" here:
Watch a video teaser here:
https://www.youtube.com/watch?v=2fsAJASQGg0&feature=youtu.be
"Better Together" is a collaboration between two artists of completely different backgrounds, who connected on an artistic, musical and human level: Ingrid White, a singer from Cameroon, and 18-year-old Max Keller Music, a producer from Zurich. The song merges musical styles as EDM, Hip Hop and Pop.
The song's message addresses the overcoming of borders on a human level by highlighting a message of unity: "Together we can stand / Together we are stronger / Together we can be better."
"This song by Ingrid White and Max Keller Music is a gem," says producer Larry Klein. "It strikes right to the heart of what is so valuable about collaboration across all of the imaginary and illusive boundaries that we think divide us. What seems scary and intimidating about collaboration is in fact only a mirage that our minds get caught in. In fact, whether it is between two people, or two cultures, collaboration is inspiring, energizing and takes us beyond the boundaries that we set up for ourselves."
Listen to "Better Together" here: https://lnk.site/better-together
Watch a video teaser here:
https://www.youtube.com/watch?v=WaI7KXatLnc&feature=youtu.be
BEYOND also recently released "Ma Ding Wo Avale One" and "El Clavel Del Aire," a pair of songs that collectively include a LATIN Grammy nominee from Argentina, as well as artists from Tanzania, Cameroon, and the United States. Last week, they additionally dropped "Saa't Arahman," a modern take on a traditional Yemen wedding song that pushes back on forced marriages and expresses solidarity of many young women around the word sung by a Sephardic singer from Israel.
Same Sky / Beyond Music Volume 1 is now available for pre-order: https://lnk.site/beyond-music-volume-one-same-sky
Learn more about the project here:
https://www.beyondmusicproject.org/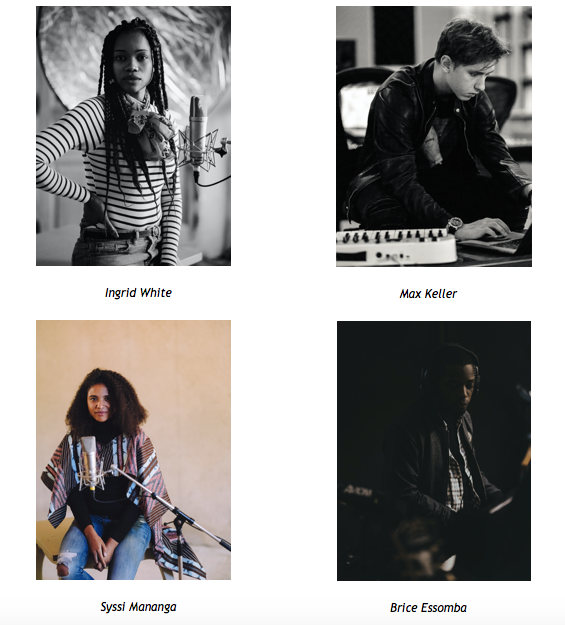 BEYOND MUSIC was designed to celebrate the most essential elements of artistic creativity by looking far beyond borders. This record brought together artists on
digital platform BEYOND MUSIC, www.beyondmusic.org to collaborate virtually, and allowed them to meet for the first time live in the South of France to record an original album in just 12 days. It has been created as the definitive global music album and will be released on August 23rd. via the Beyond Foundation's BEYOND MUSIC initiative.
The 23 artists included in the project hail from Argentina, Armenia, Belgium, Cameroon, Congo, Denmark, Egypt, India, Iraq, Israel, Ivory Coast, Kazakhstan, Netherlands, Russia, Switzerland, Tanzania, and the USA.
Artistic Director and producer of the album Larry Klein assembled the core band, of all-star musicians session players including Dean Parks, Ed Harcourt, Adrian Utley, Manu Katché, Clive Deamer and Dan Lutz, who have collectively played with Sting, Peter Gabriel, Michael Jackson, Patti Smith, Stevie Wonder, Madonna, Radiohead, Portishead and beyond.
BEYOND MUSIC Volume One Same Sky featured artists:
Abdullah Alhussainy, Egypt
Beshar Al Azzawi, Iraq
Mariana Baraj, Argentina
Andreas Bernitt, Denmark
Heather Bond, USA
Moshe Elmakias, Israel
Danielle Eog Makedah, Cameroon
Brice Essomba, Cameroon
Sandro Friedrich, Switzerland
Sheryl Gambo, Congo
Jivan Gasparyan Jr., Armenia
Eduard Glumov, Kazakhstan
Mor Karbasi, Israel
Max Keller Music, Switzerland
Elly Kellner, Netherlands
John Lumpkin II, USA
Syssi Mananga, Belgium/Congo
Kane Mathis, USA
Kate Northrop, USA/Switzerland
Bijayashree Samal, India
Sasha Shlain, Russia
Ingrid White, Cameroon
Msafiri Zawose, Tanzania
About BEYOND MUSIC:
BEYOND MUSIC, www.beyondmusic.org, is an online platform that invites professional musicians, singers, composers and songwriters from all genres to collaborate worldwide. Cross-genre, cross-culture, cross-generation. The platform is financed by the Swiss BEYOND FOUNDATION, established in 2007 by the couple Regula and Beat Curti, a registered non-profit organization, supporting projects that unite cultures through music in order to foster cross-cultural understanding, awareness, dialog and respect. With their projects, the BEYOND FOUNDATION wants musicians from all over the world to inspire each other, to work together and to create a worldwide team spirit of togetherness and compassion.