Two Notes Live venues named to Billboard's 2022 New and Renovated Venues List, CEO JW Roth named VenuesNow 2022 All Star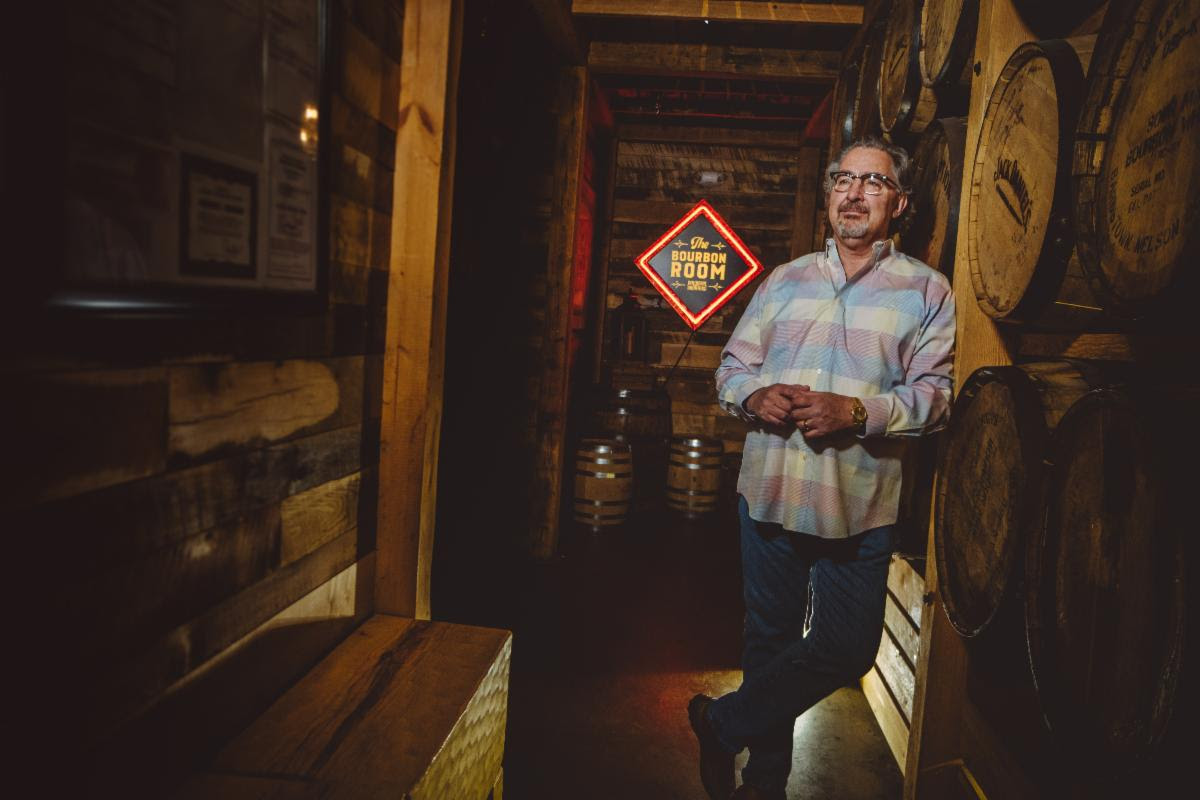 JW Roth (Credit Mike Searle)
Notes Live, the fast-growing music venue company, has two venues on this year's Billboard power list for new venues, the 2022 New and Renovated Venues list. Check out the list to read about the $40-million, 8,000-capacity Sunset amphitheater, being built in Notes Live's hometown of Colorado Springs, and the 4,500-capacity Sunset Colosseum, being built in Murfreesboro, Tennessee, HERE at Billboard.
Top venue trade publication VenuesNow also announced JW Roth, CEO and Chairman of Notes Live, to their 2022 All Stars list today recognizing the industry's biggest movers and shakers. The all stars are made up of executives with venues across several forms of live entertainment including music, sports, comedy and more. Read HERE at VenuesNow.
In the next 18 months, Notes Live will be operating a half dozen premium music venues in suburbs around the country. Read in the Wall Street Journal HERE about why Roth's strategy is focusing on these communities, and watch this space for more on Notes Live.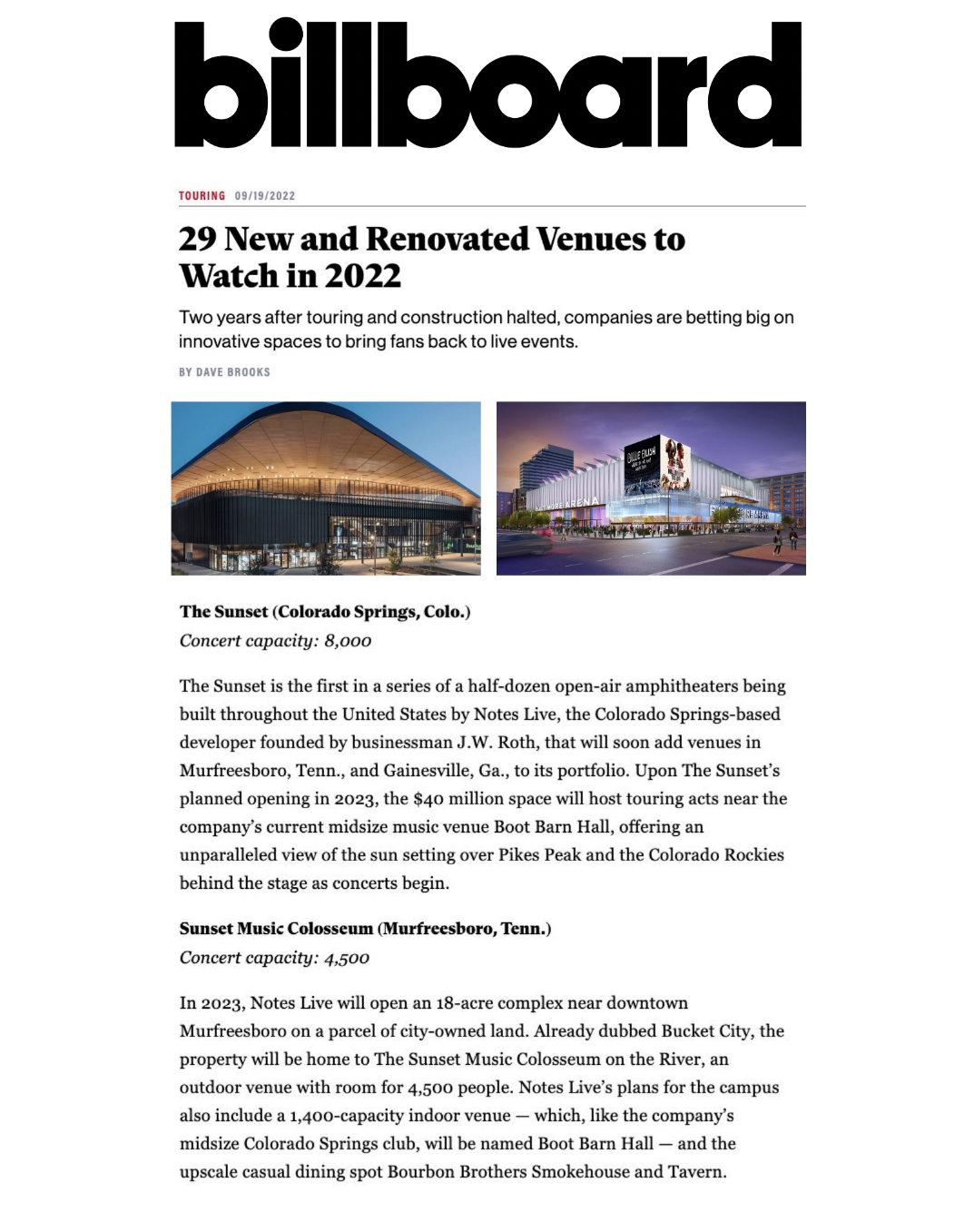 ABOUT NOTES LIVE
Notes Live, founded by Colorado Springs-based entrepreneur JW Roth, is the rapidly growing live-entertainment company that by the end of 2023 will be operating a half dozen large and mid-sized premium music venues across the West and South. The company identifies areas with growing populations but a dearth of high-quality music and entertainment venues and offers premium concert experiences, complete with unbeatable sound and sightlines as well as elevated food and beverage options. It currently boasts a Colorado Springs entertainment campus with the Boot Barn Hall concert venue, Bourbon Brothers restaurant, and Buttermilk breakfast eatery and will have launched similar locations in Georgia, Florida, Tennessee, and Texas by the by the end of 2023, as well as the company's crown jewel: The Sunset, a state of the art, 8,000-person open-air amphitheater in Colorado Springs that will host the largest touring acts in the country.
For more on Notes Live contact Mark Satlof (msatlof@shorefire.com) or Luke Garcia (lgarcia@shorefire.com) at Shore Fire Media.