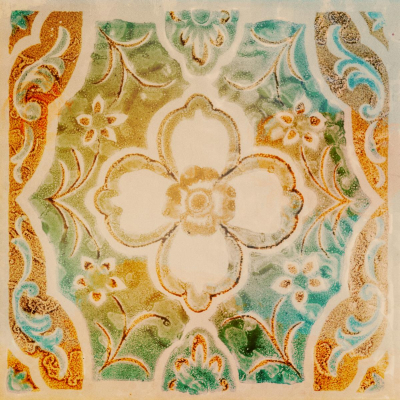 Valerie June Embraces Mazzy Star's "Fade Into You" 
Seamlessly Molding It Into Her Own Exquisite Sonic Universe
Listen + Watch HERE
The Moon And Stars: Prescriptions For Dreamers Deluxe Edition Out Now
FOR IMMEDIATE RELEASE - May 12th, 2022 - Following the release of her critically-acclaimed album The Moon & Stars: Prescriptions For Dreamers in March 2021, GRAMMY-nominated artist Valerie June embarked on a highly anticipated U.S. tour that kicked off in March and continues through May. Now the celebrated singer, songwriter and multi-instrumentalist is releasing a dazzling cover (and accompanying performance video) of one of the most achingly romantic songs of the 90s, Mazzy Star's "Fade into You." While the track has been covered many times since its initial release in 1993, it should come as no surprise that Valerie pulls in her exquisitely tender balance of modern and traditional sonic influences to create something between otherworldly and positively human.
The emotional honesty and deeply meditative spirit that the Memphis-born artist consistently delivers in all of her original work is certainly not lost in this cover. Valerie takes the immediacy that Hope Sandoval (Mazzy Star's lead singer) originally brought to the track and molds it into something entirely her own. Listen and watch "Fade Into You" HERE
Valerie June's album The Moon and Stars: Prescriptions For Dreamers was one of 2021's most celebrated releases. Produced by June and Jack Splash, the album is "a psychedelic tour de force" that is "powerfully, elegantly subversive" (UNCUT) and "a stunning song cycle of redemption and reclamation" (Rolling Stone). June's spellbinding vocals and infectious sense of wonder ground the record, and "her every quiver bespeaks emotional honesty" (New Yorker). The follow-up to her 2013 breakthrough, Pushin' Against A Stone, and the widely adored The Order of Time — a 2017 effort that earned the admiration of Bob Dylan and landed on best-of-the-year lists — The Moon and Stars: Prescriptions For Dreamers is a landmark work for the Memphis-born, Brooklyn-based auteur. The recently released special digital Deluxe Edition features 23 tracks in all: The Moon and Stars' 14 original tracks, six reimagined, acoustic versions plus three brand-new covers that align with the album's theme: Nick Drake's "Pink Moon," John Lennon's "Imagine" and Stephen Foster's "Beautiful Dreamer." Buy/Stream The Moon And Stars: Prescriptions for Dreamers Deluxe Edition HERE.
The album's "Call Me A Fool," featuring Stax legend Carla Thomas, was nominated for Best American Roots Song this year's GRAMMY Awards, the first nomination of June's illustrious career.
"You and I," the gorgeous lead track from The Moon and Stars: Prescriptions For Dreamers was featured in Apple's latest #ShotOniPhone Holiday ad. The poignant short film is called Saving Simon and was directed by Oscar® Nominee Jason Reitman and his father, Oscar® Nominee the late Ivan Reitman. Watch the full-length version: HERE
June's tour is wrapping up on a sold-out date at Ram's Head On Stage in Annapolis, MD. Catch the end of her 2022 headlining tour while some tickets are still available. Full routing is below. For more information visit https://valeriejune.com/#tour
Upcoming The Moon & Stars 2022 Tour Dates
Wed May 11 – Ferndale, MI – Magic Bag
Fri May 13 – Cleveland, OH – Beachland Ballroom
Sat May 14 – Columbus, OH – The Athenaeum Theatre
Sun May 15 – Indianapolis, IN – HI-FI Annex
Mon May 16 – Bloomington, IL – The Castle Theatre
Wed May 18 – Chicago, IL – Old Town School EARLY SHOW SOLD OUT
Thu May 19 – Milwaukee, WI – Turner Hall
Fri May 20 – Minneapolis, MN – Pantages Theatre
Sat May 21 – Iowa City, IA – Englert Theatre
Sun May 22 – St. Louis, MO – Delmar Hall
Tue May 24 – Louisville, KY – Paristown Hall
Wed May 25 – Cincinnati, OH – Memorial Hall
Fri May 27 – Harrisburg, PA – Harrisburg Midtown Arts Center
Sat May 28 – Annapolis, MD – Ram's Head On Stage SOLD OUT
More info on Valerie June:
For more information, please contact Matt Hanks (mhanks@shorefire.com), James Rainis (jrainis@shorefire.com), Jerome Ware (jware@shorefire.com) at Shore Fire Media
Joel Amsterdam joel@fantasyrecordings.com at Fantasy Records