Video For Track45's "Stirring" Mental Support Anthem Out Now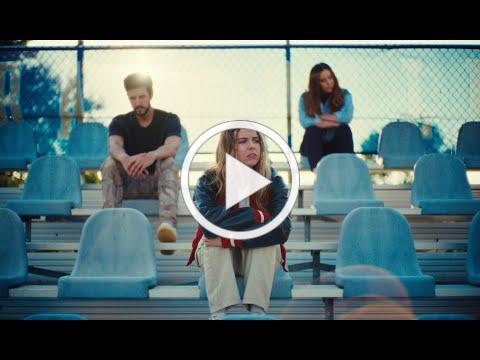 In honor of Suicide Prevention Week last week, country sibling trio Track45 delivered a hopeful message to those struggling with mental health with their new song "When I Grow Up" (9.15 via Stoney Creek Records). Suicide is the third leading cause of death among youth in the US, and Track45's powerful new video for "When I Grow Up" (out now) offers a look at the emotional struggles many go through during adolescence.
Watch the official music video for "When I Grow Up"
In the new video, the Track45 siblings step into the shoes of their younger selves, returning to their old high school stomping grounds for a gripping reflection of an array of emotions from the goofy to the painful that come with being young. The video is an all-too-relatable interpretation of so many peoples' stories.
Billboard named this "stirring ballad" a must-hear new release, saying "the group's familial harmonies are superbly tight-knit." Read here: billboard.com/music/country/best-new-country-maren-morris-sam-williams-dustin-lynch-1235413670/
The song and video are reminders that not everybody gets the chance to grow up and to offer support to the visible and invisible struggles that our loved ones go through. Track45 hopes to create a space where people can hear their stories and find comfort in knowing they're not alone.
The song follows Track45's deeply personal 'Grew Up On' EP (7.14), which offered a musical scrapbook of the band's Mississippi upbringing. Listen here: track45.lnk.to/GrewUpOn
Tomorrow (9.19) at 7 PM EST, tune-in to Mental Notes, @soundmind_live's IG Live series where Track45 will talk about its mental health and music journey.
For more information, visit track45.com.

###