WNYC Studios' "Note to Self" Podcast Presents "THE PRIVACY PARADOX"
A Five-Part Plan to Take Back Your Digital Identity -- and Your Self
Campaign Launches Monday, January 30 on NPR's All Things Considered
Week of Podcast Challenges Will Take the Mystery Out of Digital Privacy Monday, February 6 - Friday, February 10
Live Event with ProPublica on Tuesday, January 31 in The Greene Space at WNYC
Series will include Interviews with World Wide Web Inventor SIR TIM BERNERS-LEE and
ELAN GALE, Executive Producer of The Bachelor TV Series
(New York, NY – January 4, 2017) – According to Pew Research, 74% of Americans say being in control of who can get information about them is "very important." Yet, despite knowing that they could be putting their data and identities at risk, Americans continue to sign up for free services, post details about their lives, and hand over control of their personal information. Researchers refer to this behavioral conundrum as "the privacy paradox."
Note to Self – WNYC Studios' weekly podcast about maintaining our humanity in the digital age, hosted by Manoush Zomorodi – presents "THE PRIVACY PARADOX," an audience engagement series that will unpack one of the greatest dilemmas we face in our wired-up world: how to stay connected in the modern world without feeling intruded upon by our services and software.
Through interactive challenges, podcasts, and live events, Note to Self will help participants learn where their information goes, weigh the tradeoffs, and make smart digital decisions. Registration for "THE PRIVACY PARADOX" project is open at www.privacyparadox.org.
"Americans love the convenience our digital devices offer, but we are deeply uncomfortable with super-targeted ads and the scooping up of all our data," said host Manoush Zomorodi. "People feel frustrated and are struggling to take back some control over their online life. This week of challenges will help participants understand the privacy implications of their digital choices, and will give them strategies to feel better about those choices, online and off."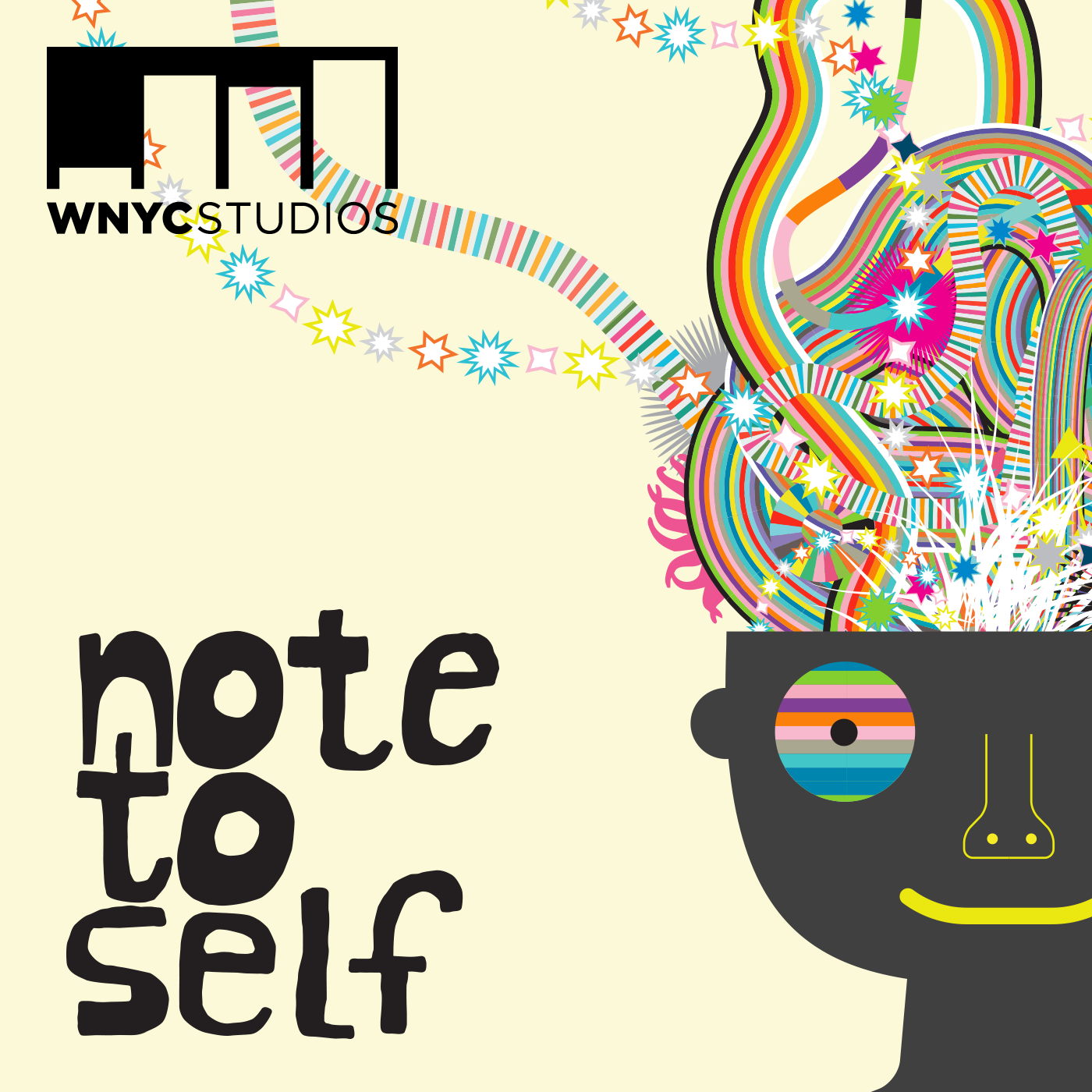 "THE PRIVACY PARADOX" kicks off on Monday, January 30 with a podcast and privacy quiz to help participants find their "privacy set-point." On the podcast, Zomorodi will be joined by digital behavior expert and Carnegie Mellon professor Alessandro Acquisti; former Harvard business professor Shoshana Zuboff, author of the upcoming Master or Slave? The Fight for the Soul of Our Information Civilization; and Professor Alex "Sandy" Pentland, Director of the MIT Connection Science and Human Dynamics labs. The Privacy Personality Quiz will help listeners measure changes in their feelings and actions towards privacy over the course of the project.
On Tuesday, January 31 at 7pm, Note to Self – along with ProPublica – presents "Breaking The Black Box: How Algorithms Make Decisions About You," a live event exploring the hidden biases in algorithms and ways to protect personal data. Guests will include ProPublica senior reporter Julia Angwin, technologist Anil Dash, and Microsoft researcher Solon Barocas. The event will take place at The Jerome L. Greene Performance Space atWNYC. Tickets and video on-demand access are available at: http://www.thegreenespace.org.
During Challenge Week, which runs Monday, February 6– Friday, February 10, Note to Self will release short daily podcasts and newsletters with guides, special guests, and activities designed to help participants identify which services and conveniences outweigh the cost to their privacy.
The challenges are as follows:
Monday, February 6 – "What Your Phone Knows" – Renowned cryptographer Bruce Schneier explains metadata and how to minimize digital tracking.
Tuesday, February 7 – "The Search for Your Identity" – ProPublica senior reporter Julia Angwin explains what she learned from her investigation into Facebook's algorithms. Joseph Turow, Professor at Penn's Annenberg School for Communication, details how advertisers mine our behaviors and what we can do to get a fair deal.
Wednesday, February 8 – "Something to Hide" – Oxford Ethics of Information professor Luciano Florididiscusses the true nature of personal privacy and how it relates to cultivating your inner life. Plus, a tool that demonstrates just how deeply the internet can know you.
Thursday, February 9 – "15 Minutes of Anonymity"– Turn off your phone for 15 minutes, try to get away from CCTV cameras, and shut down the Wi-Fi. Elan Gale, executive producer of The Bachelor, discusses the performative aspects of social media, our culture, and the various ways people change their behavior when they know they are being watched.
Friday, February 10 – "Your Personal Terms of Service" – Define your acceptable conditions for sharing your private information with the help of the inventor of the World Wide Web, Sir Tim Berners-Lee.
On Wednesday, February 15, Note to Self will wrap up "THE PRIVACY PARADOX" with listener results and reflections on the project. "THE PRIVACY PARADOX" podcasts and challenges will remain online for people todiscover and experiment with throughout 2017.
"It's crazy that digital privacy wasn't a bigger deal during the presidential campaigns, considering what we now know about hacked email accounts and the power algorithms can have over our national psyche," said Zomorodi. "The issue is at a tipping point, and it will continue to be a huge topic in 2017 and beyond. We are ready to lead the conversation and help people feel better equipped to protect themselves online."
Registration for the privacy paradox project is open at www.privacyparadox.org.
More info on "The Privacy Paradox": http://www.wnyc.org/notetoself/privacy-paradox/
"THE PRIVACY PARADOX" is Note to Self's third audience engagement project. In 2016, "Infomagical" aimed to help participants manage information overload. The 2015 debut project—"Bored and Brilliant"—invited participants to rethink their relationship to their phones, and ultimately had 70,000 participants. Zomorodi's book Bored and Brilliant: Rediscovering the Lost Art of Spacing Out is due from St. Martin's Press in fall 2017.
ABOUT WNYC STUDIOS
WNYC Studios is the premier producer of on-demand and broadcast audio. Born from the team that created some of the most critically acclaimed and popular podcasts of the last decade, WNYC Studios is leading the new golden age in audio with high-quality storytelling that informs, inspires, and delights millions of intellectually curious and highly engaged listeners across digital, mobile, and broadcast platforms. WNYC Studios creates some of the most beloved audio series, including Radiolab, 2 Dope Queens, The New Yorker Radio Hour, Freakonomics Radio, Death, Sex & Money, Here's the Thing with Alec Baldwin, Note to Self, On the Media, The Takeaway, and Studio 360. Their programs include personal narratives, deep journalism, interviews that reveal, and smart entertainment as varied and intimate as the human voice itself. For more information, visit http://wnycstudios.wnyc.org.