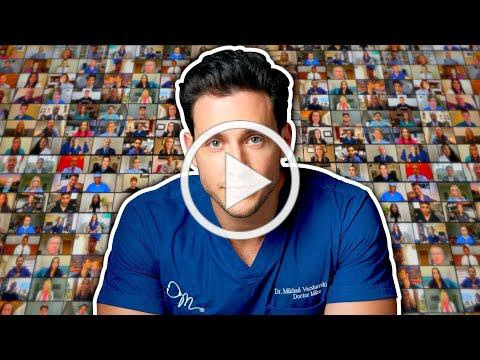 Today (4.8), Family Medicine Physician Dr. Mikhail Varshavski, aka "Doctor Mike," shares a video on YouTube interviewing 100+ doctors of various practices from around the world on the personal and professional impact of COVID-19. All proceeds from this video, both donations and revenue from YouTube, go directly to The CDC Foundation.
Watch the video, here: youtu.be/WhHfjsOl8Tc
See the full list of Doctors included in the video, HERE.
Here are the topics covered:
*What does it mean to you to practice medicine during this pandemic?
*What's one aspect of the Coronavirus that's not getting enough attention?
*How have you been personally impacted by COVID-19?
*What specific things can people at home do to fight the spread of the virus?
*What is giving you hope right now?
In case you were wondering about "Donald P. Owens" name at the end of the video. Doctor Mike's friend and editor (Dan Owens) lost his father right at the outset of this project due to COVID-19.
Doctor Mike has more than 10 million collective followers on social media. In 2019, Medscape named Doctor Mike No. 1 on its list of the Top 20 doctors on social media. He's based in New York City and practicing family medicine.
Learn more about The CDC Foundation's mission: cdcfoundation.org