Order 'The Bitter Truth,' out now, HERE
Click HERE to watch the Youtube premiere of "Better Without You" at 3pm ET today, 4/16
Livestream Presented by Cooper Tire set for 5/13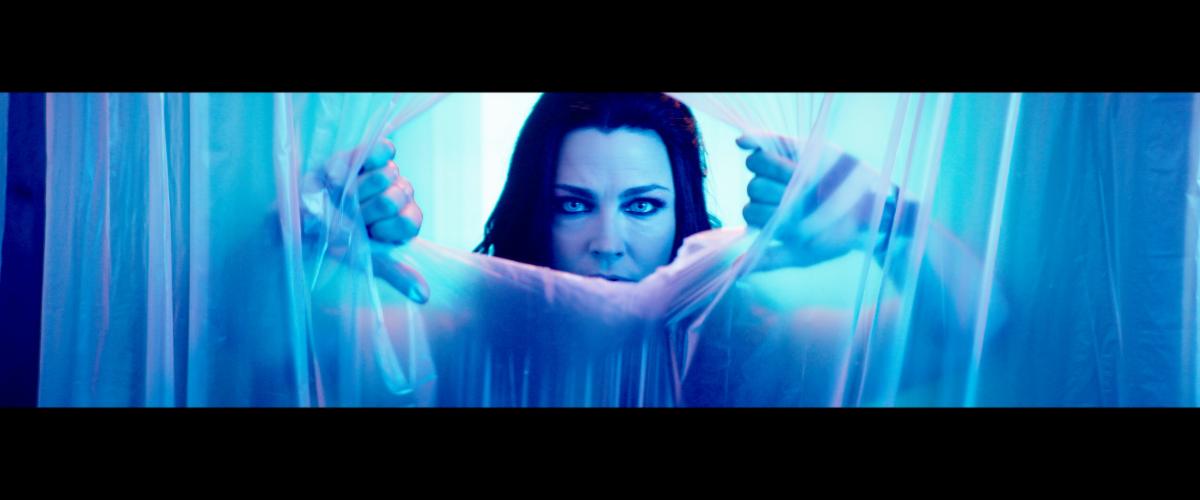 Evanescence is out today with the video for "Better Without You," the latest single from their new album 'The Bitter Truth,' out now on BMG.
Watch the video for "Better Without You," which will premiere live on YouTube at 3pm ET today, 4/16, HERE.
A kiss-off to the naysayers and the cheats in the rearview mirror, "Better Without You" explodes with the "metal catharsis" that runs through 'The Bitter Truth' (LA Times). The video was directed by film-maker Eric D. Howell (Ana's Playground, Voice From The Stone) who also directed the video for Evanescence's previous video for "Use My Voice."
Evanescence is also announcing their next livestream event, "Driven to Perform Livestream Concert," slated for May 13th. Presented by Cooper Tire and hosted by Alice Cooper, the free concert stream will include several songs from 'The Bitter Truth' performed live for the first time.
Fans can tune in at 8pm CT on May 13th via DrivenToPerformConcert.com or through Evanescence's Facebook page (https://www.facebook.com/Evanescence).
Check out the band performing on Jimmy Kimmel Live! to get a taste HERE.
Since its release on March 26th, 'The Bitter Truth' has risen to the top of the Rock and Alternative charts, hit #1 on iTunes in 22 countries, and garnered widespread critical acclaim.
Purchase or stream the album HERE.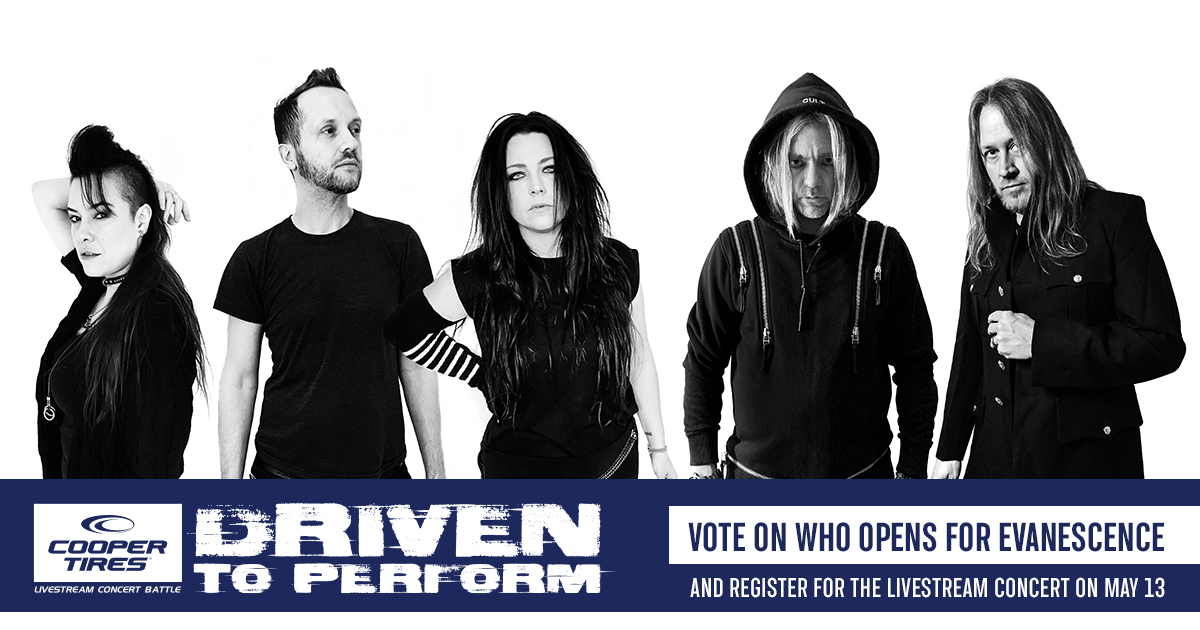 Critical Acclaim for The Bitter Truth and Evanescence:
LA Times: "[Amy Lee's] fiercest songs to date"
Entertainment Weekly: "Lee's voice has never sounded rawer or more passionate than it does on The Bitter Truth"
V Mag: "An epic rock blast … in a word, iconic."
SPIN Magazine: "Evanescence are stronger and louder than ever"
Consequence of Sound: "Amy Lee and company triumphantly return … it's certainly worth the wait."
American Songwriter: "Evanescence return triumphant and energized"

ABOUT EVANESCENCE
Two-time GRAMMY® Award-winning Evanescence has made an impact on people around the world. The group's 2003 landmark debut album Fallen laid the foundation spending 43 weeks on the Billboard Top 10 and selling more than 17 million copies worldwide. Debut single and global hit "Bring Me to Life" reached #5 on the Billboard Hot 100 and marked their first U.K. #1 hit single. The equally popular "My Immortal" peaked at #7 in the U.S. and U.K. Following multiple worldwide tours, The Open Door came next, which went on to sell more than five million copies followed by the self-titled Evanescence which debuted at No. 1 on the Billboard Charts. Evanescence lead singer-songwriter and pianist Amy Lee, bassist Tim McCord, drummer Will Hunt, lead guitarist Troy McLawhorn, and guitarist and backing vocalist Jen Majura went down both very new and familiar paths for their fourth and most ambitious release to date, Synthesis, in 2017 via BMG. The symphonic effort scored four Billboard #1s, debuting atop the Independent, Alternative, Rock, and Classical Album Charts. Evanescence launched their worldwide "Synthesis Live" tour in October 2017 combining their intense live performances and timeless songwriting with a powerful live orchestra. The Bitter Truth, out now on BMG, is Evanescence's fourth studio album.