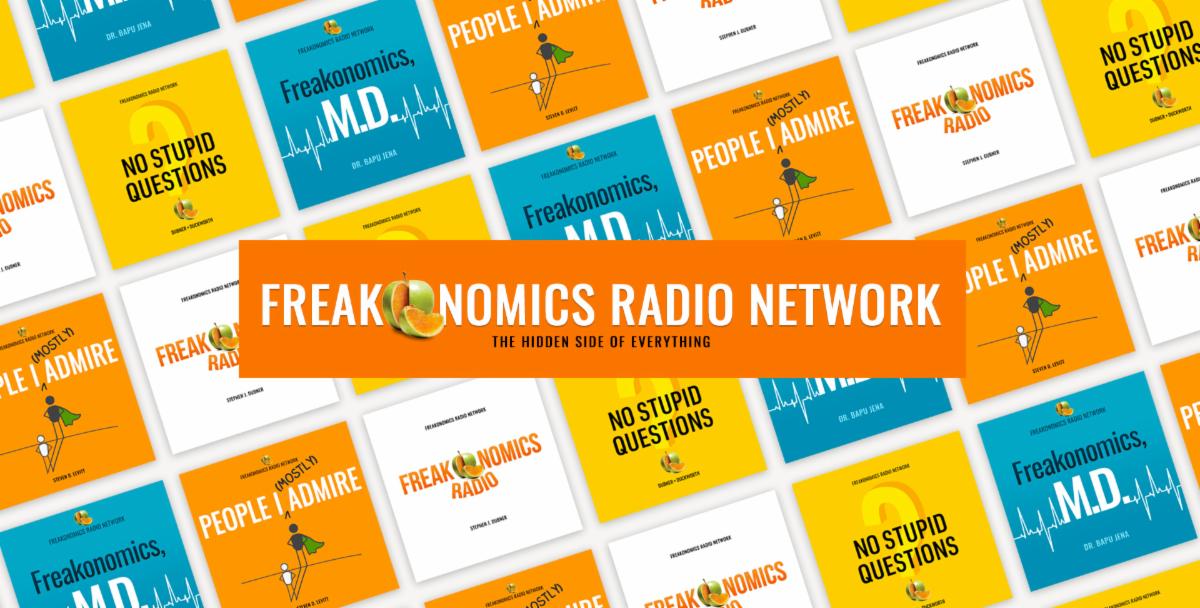 The Freakonomics Radio Network, home to the podcasts Freakonomics Radio, No Stupid Questions, People I (Mostly) Admire, and Freakonomics, M.D., is teaming up with YouTube to bring its network of shows to the platform. "YouTube is the biggest and best audience in the world for user-generated media," said Stephen Dubner, host of Freakonomics Radio and founder of the Freakonomics Radio Network. "I can't wait to show them what we've been making."
The Freakonomics Radio Network YouTube channel now includes all new podcast episodes each week, as well as hundreds of episodes from the network's archives. The network also plans to experiment with short-form video, animation, and long-form video on the channel.
"YouTube is one of the most popular platforms for podcasts," said Stephanie Chan, Strategic Partner Manager at YouTube. "With over 2 billion monthly logged-in users, YouTube can provide access to a vast global audience. We are very excited to partner with the Freakonomics team to expand the reach of their storytelling and look forward to deepening our relationship in the future."
With its arrival on YouTube, the Freakonomics Radio Network is leveraging the platform's accessibility technology, including real-time caption and translation tools. The network already provides transcripts for every episode of its shows.
"One of the challenges for podcasting has been discoverability, and Google and YouTube have been leaders in search for years now," said Neal Carruth, Executive Vice President and General Manager for the network. "We can't wait to see this strength in search help get our shows in front of new audiences."
You can subscribe to the channel, which is updated multiple times a week, at youtube.com/@freakonomics.
About Freakonomics Radio Network
Now in its thirteenth year, Freakonomics Radio remains one of the world's most popular podcasts. As the flagship show of the Freakonomics Radio Network, it has been joined in the past few years by No Stupid Questions, which explores the weird and wonderful ways in which humans behave, with hosts Dubner and research psychologist Angela Duckworth; People I (Mostly) Admire, where Dubner's Freakonomics co-author Steven Levitt interviews other unorthodox high achievers; and Freakonomics, M.D., which explores the intersection of economics and healthcare with Harvard physician and economist Bapu Jena. Listeners are enthusiastically responding to a pilot run of a new show from the network called The Economics of Everyday Things, hosted by journalist Zachary Crockett.
For more information about the Freakonomics Radio Network, please contact Ray Padgett (raypadgett@shorefire.com) or Mark Satlof (msatlof@shorefire.com) at Shore Fire Media.