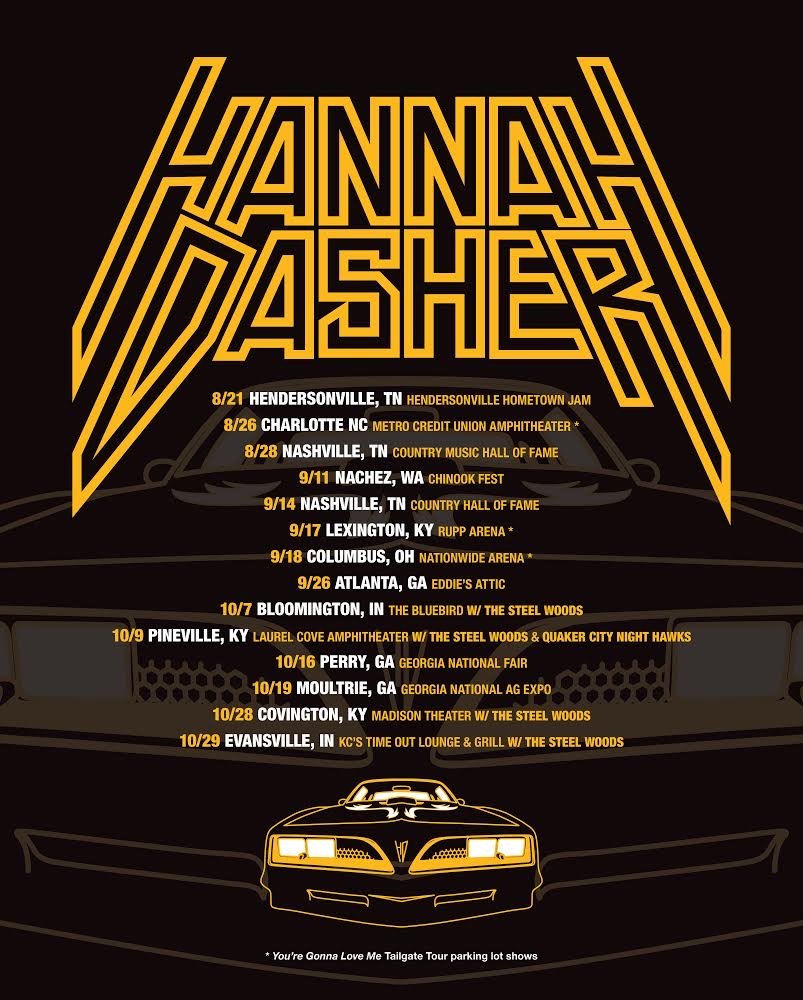 SONY Music Nashville artist Hannah Dasher is a country music rebel, and this year, she's crashing your favorite parking lot tailgates pre-show for concerts by Eric Church and Brothers Osborne with her "You're Gonna Love Me Tailgate Tour." Dasher will also perform solo shows in Atlanta, Nashville and throughout the Southeast.
The "badass" (Rolling Stone) Fender Next Artist and 2021 CMT Next Women of Country member will give country music fans a free southern-rock and soul-infused performance while they enjoy their parking lot tailgates. Billboard says she recalls a "'90s Lorrie Morgan" and her "feisty" (PopMatters) stage presence has earned her spots on past tours from The Cadillac Three, Bocephus and more.
Dasher shared the announcement on her viral TikTok channel (1.3 million followers), HERE.
This past July, Dasher made her SONY Music Nashville debut with 'The Half Record,' an unapologetically country collection of songs that showcase her unfiltered lyrical honesty, strong, non-conforming swagger, and the head-bobbing jams that have earned her the nickname "Hannah Damn Dasher." Listen to her song "You're Gonna Love Me," here: youtu.be/ppBjENb9YAE
A full list of tour dates is below. For tickets and more information, visit hannahdashermusic.com/#shows.
Hannah Dasher on tour:
Sat., Aug. 21 | Hendersonville Hometown Jam | Hendersonville, TN
Thurs., Aug. 26 | Metro Credit Union Amphitheater | Charlotte, NC*
Sat., Aug. 28 | Country Music Hall of Fame | Nashville, TN
Sat., Sept. 11 | Chinook Fest | Nachez, WA
Tues., Sept. 14 | Country Hall of Fame | Nashville, TN
Fri., Sept. 17 | Rupp Arena | Lexington, KY*
Sat., Sept. 18 | Nationwide Arena | Columbus, OH*
Sun., Sept. 26 | Eddie's Attic | Atlanta, GA
Thurs., Oct. 7 | The Bluebird w/ The Steel Woods | Bloomington, IN
Sat., Oct. 9 | Laurel Cove Amphitheater | Pineville, KY
Sat., Oct. 16 | Georgia National Fair | Perry, GA
Tues., Oct. 19 | Georgia National AG Expo | Moultrie, GA
Thurs., Oct. 28 | Madison Theater w/ The Steel Woods | Covington, KY
Fri., Oct. 29 | KC's Time Out Lounge & Grill w/ The Steel Woods | Evansville, IN
*denotes "You're Gonna Love Me Tailgate Tour" shows