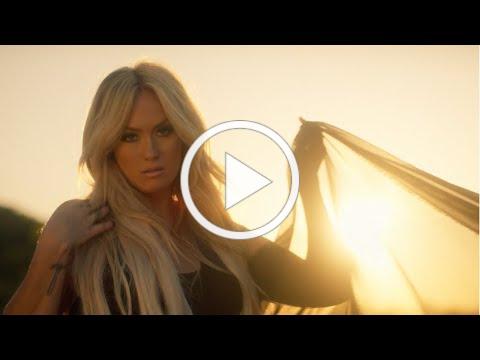 On Friday (1.20), back-to-back CCMA Female Artist of the Year and 18x CMA Ontario-winning country artist Meghan Patrick released the stunning video for her reflective new song, "She's No Good For Me" via Riser House Records, which Billboard says "bubbles with youthful energy, but draws listeners into Patrick's space of self-examination and emotional evolution."
WATCH THE VIDEO FOR "SHE'S NO GOOD FOR ME" HERE
Filmed by Ford Fairchild, the visual finds a revitalized Patrick in an open field, shedding her former self. Like a wild horse, she runs through the plain, liberated from the heartbreak, empty bottles and regret of her youth, before hitting the open road in her black convertible to throw away items from her past that remind her of who she used to be - all with an appreciation for how far she's come. Hailing her "powerful" and "triumphant" vocals, American Songwriter exclusively premiered the video on Thursday (1.19).
"We shot the music video on what felt like a perfect day," says Patrick. "I've never felt as comfortable or energized at a shoot as I did that day, and I am so grateful for our whole team for putting so much passion and thought into every detail. If you've been a Meghan Patrick fan for a while, you might have recognized some of the items I'm throwing out of the car, representing a shedding of past versions of myself. We had a lot of fun shooting that day, even when Ford [Fairchild] made me run across a field littered with horse dung in six-inch stilettos… totally worth it for the end product!"
Patrick is set to release more music in the coming months and showcase her new-and-improved self. For more information, visit meghanpatrickmusic.com.
###
For more information, please contact:
Jaclyn D. Carter | Shore Fire Media | jcarter@shorefire.com
Lexi Cothran | Shore Fire Media | lcothran@shorefire.com
Nick Jurich | Shore Fire Media | njurich@shorefire.com