Listen HERE / Animated Lyric Video HERE
Global Pop Superstar Set To Perform At NYC Pride Island & White Party Palm Springs
Today, Netta releases "I Love My Nails" (via S-Curve/Hollywood Records), an anthem that rivals her Eurovision-winning breakout hit "Toy" in pure unbridled passion and empowerment. Inspired initially by a bout of deep heartbreak, Netta uses her passion for her nails as a metaphor for the things in our lives that remind us of who we are. It's a triumphant reclamation of the things we do just for ourselves that get us back on our feet when we are at our lowest. LISTEN HERE.
Of the song, Netta said "Loving your nails is about loving yourself. Painting and building my nails is self-care for me. It's my color therapy. It helped me this year with rejection and put the color back in my life. I paint a picture of myself on them. I put my heart on my sleeve, they say, so I put mine on my nails."
She added, "When I was young, I used to go with my mother to the beauty salon. Beauticians are the best therapists, if you didn't know. The process of building her nails was actually about building herself once again every week. This ritual became her medicine for her, and I guess it runs in the family. Show up for you. Love your nails. Love yourself."
Netta recently came stateside for two sold-out shows in New York and LA respectively. She also is set to appear and perform at White Party in Palm Springs on May 1 and NYC Pride Island on June 25.
Netta has also partnered with Loud Lacquer to create custom gift boxes tied to today's release and available for purchase HERE. Loud Lacquer is a nail brand that creates nail polish that's cruelty free, long lasting, quick drying, vegan, free AF* and female-owned.
"I Love My Nails" is the latest track from one of the world's most beloved quirk-pop masters – an artist that has continually redefined the boundaries of pop music with humor, versatility, creativity, and of course her powerhouse vocal ability. It follows in the one-of-a-kind footsteps of several past global smash hits from Netta including the aforementioned "Toy" (over 161 million views), as well as "Bassa Sababa" (over 239 million views), "Ricki Lake" (over 10 million views), and her most recent drop "CEO" (over 6.9 million views).
Netta has become one of the trailblazing global pop innovators in modern music, turning the genre into a colorful funhouse of fizzy experimentation. Since winning the Eurovision Song Contest in 2018 with "Toy", she performed on NBC's TODAY, dropped her 'Goody Bag' EP, was a guest on Switched On Pop discussing her personal journey as an artist and what it takes to make the perfect Eurovision song, performed for Billboard, and was spotlighted by Consequence of Sound who said she has "dominated stages around the world and seen her music spread like wildfire", BUST who called her the "soulful singer creating escapist videos you didn't know you needed" and Hey Alma who praised her as a "role model". Last year saw the release of a covers EP ('The Best Of Netta's Office - Vol. 1') which, inspired by her YouTube performance series of the same name, included mind-altering interpretations of songs like Bob Dylan's "The Times They Are A-Changin'", "Barbie Girl" by Aqua, and the Mary Poppins staple "Supercalifragilisticexpialidocious".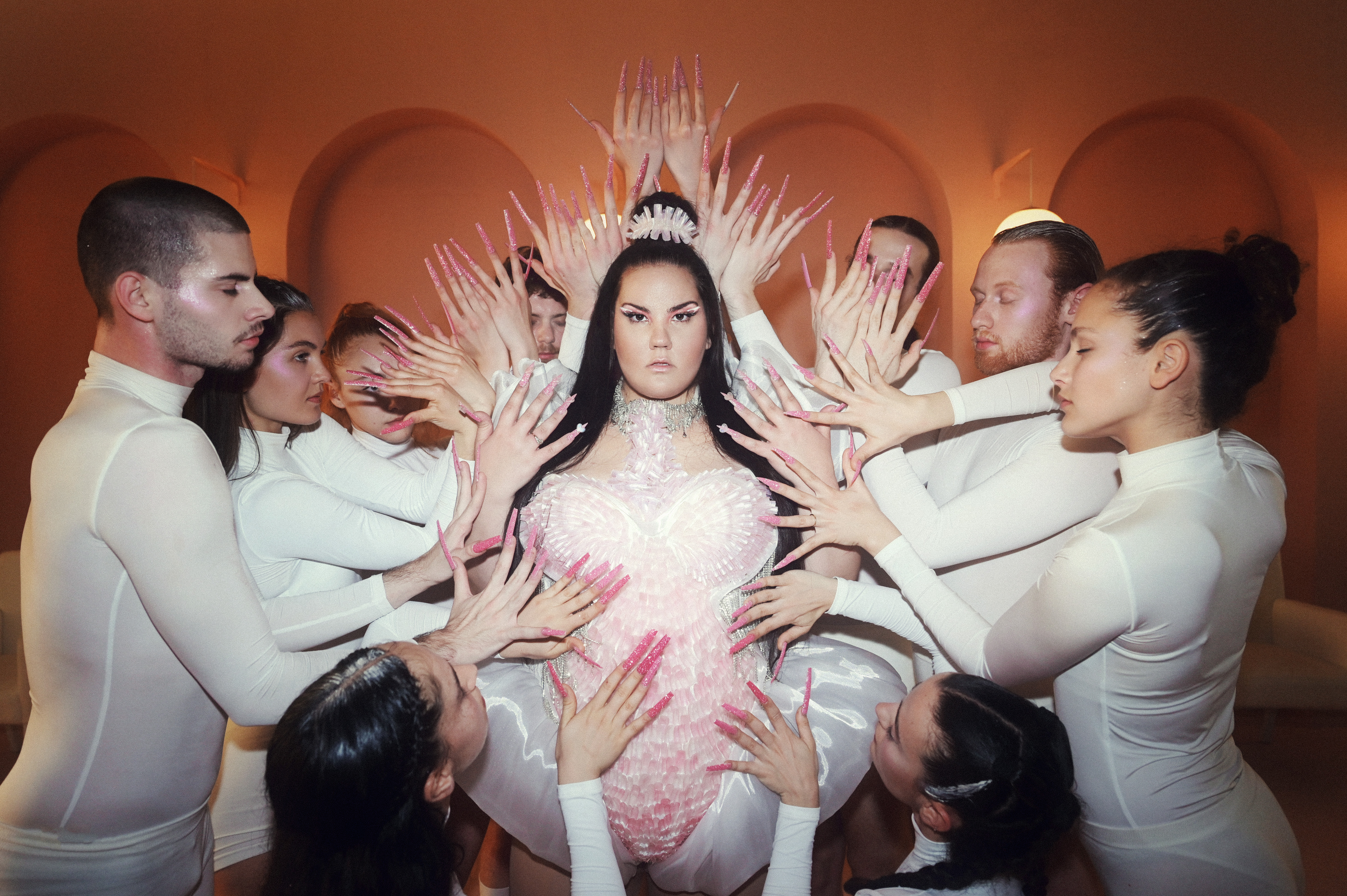 NETTA ONLINE
YOUTUBE | INSTAGRAM | TWITTER | FACEBOOK | TIKTOK
----------------------------------------------------
For more information on Netta, please contact Josh Page (jpage@shorefire.com) and Alena Joyiens (ajoyiens@shorefire.com) at Shore Fire Media.