READ MORE VIA THE NEW YORK TIMES
"BEYOND THE STREETS" FOLLOWS THE SUCCESS OF NTWRK'S CULTURE + DESIGN FESTIVAL TRANSFER LAST MONTH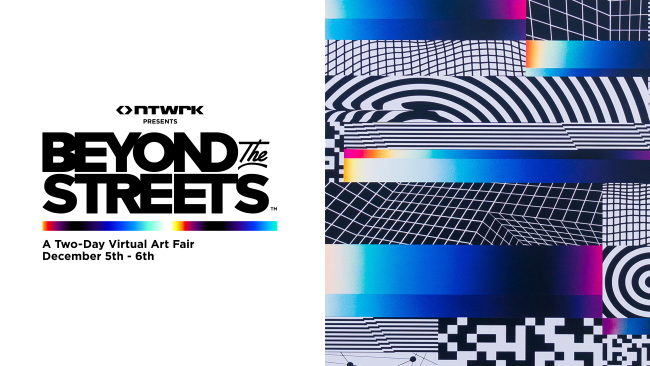 Today (September 1st), NTWRK — following the success of last month's inaugural TRANSFER virtual festival — announces a new art fair to close out their big 2020: "BEYOND THE STREETS." This two-day virtual art fair is a celebration of art, creativity, and pop-culture, shining a light on the most exciting and contemporary artists working today.
"BEYOND THE STREETS," will be curated by Roger Gastman, founder of the 2018 and 2019 exhibitions Beyond the Streets (see NYT coverage), producer of the 2010 Academy Award nominated film, Exit Through the Gift Shop, and curator of the largest graffiti exhibition Art In the Streets (2011) at the MoCA in Los Angeles. The first round of artists confirmed to participate in "BEYOND THE STREETS," are Felipe Pantone, Mister Cartoon, DABSMYLA, Kenny Scharf, and The Rammellzee Estate.
"BEYOND THE STREETS," will feature exclusive drops and collaborations, thought-provoking discussions and panels, and digital installations. Whereas TRANSFER was focused more on music, design, and collectibles, "BEYOND THE STREETS," focuses on visual art.
"BEYOND THE STREETS" will stream via the NTWRK app on Saturday, December 5th and Sunday, December 6th with 50+ brands and artists dropping exclusive products on the platform throughout the two days.
"Art and design are a big part of NTWRK's DNA and we're very excited to be partnering with Roger Gastman on NTWRK's first digital art fair: 'BEYOND THE STREETS,'" says NTWRK CEO Aaron Levant.
Read more about "BEYOND THE STREETS," with this exclusive look with the New York Times: https://www.nytimes.com/2020/09/01/arts/design/roger-gastman-beyond-the-streets-art-fair.html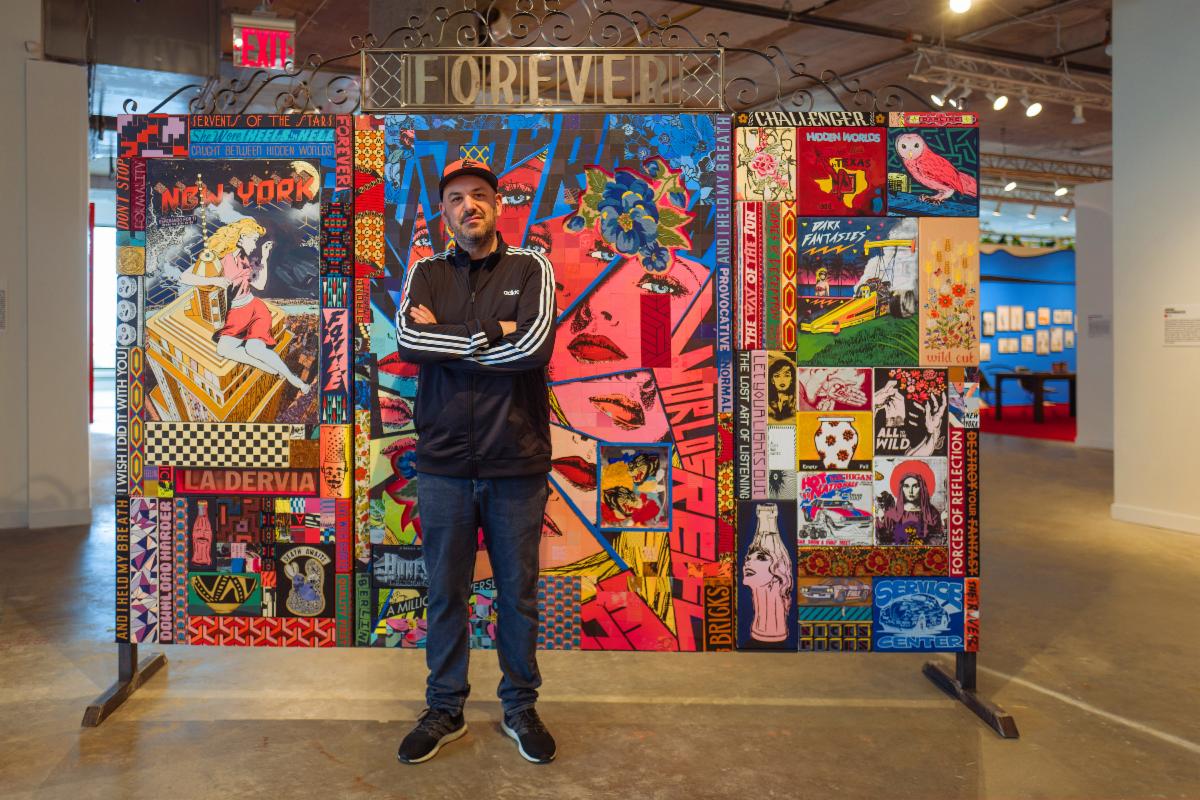 Roger Gastman in front of artwork by FAILE at BEYOND THE STREETS NYC. Photo Credit/ Ian Reid.
Last month's TRANSFER festival featured 30+ performances, panels, and product drops from a stunning lineup of artist and brand partnerships: J Balvin x Guess, Pharrell Williams x Adidas, CNCPTS x Vans, BAIT x Astro Boy, Silk Expression by CLOT x NIKE + Medicom Toy, ATMOS x Adidas, Ready Made x Futura Laboratories, Modernica x Dr. Woo, and more. The festival was NTWRK's most successful initiative to date.
About NTWRK:
NTWRK is the definitive mobile-first video shopping platform that seamlessly blends entertainment and commerce, giving brands, artists, and personalities the ability to create original content and sell exclusive products to NTWRK's global audience. The innovative model of daily exclusive product drops, live videos, engaging hosts, native purchases and social distribution creates a high energy and wide-reaching experience for partners and users. NTWRK was founded in October 2018. Additional information about NTWRK may be found at thentwrk.com | Instagram: @NTWRK | App: iOS, Android