Deeply Personal Track Available Now
Listen HERE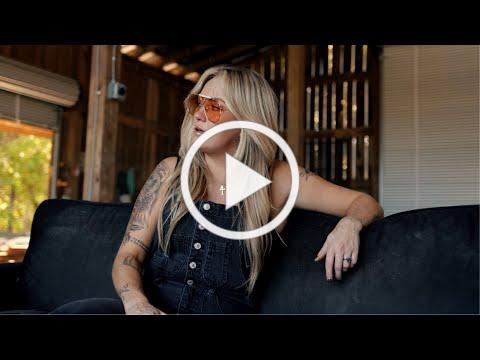 Each year, more than 12 Million people across the nation experience some form of domestic violence, and today (9.29) 18x CMA Ontario winner + back-to-back CCMA Female Artist Of The Year Meghan Patrick is shining a light on these survivors through the release of "The Boy Who Cried Drunk (The Demo)," available now via Riser House Records.
LISTEN TO "THE BOY WHO CRIED DRUNK (THE DEMO)" HERE
Written by Patrick alongside Billy Dawson and Jacob Hackworth, the thought-provoking track details the telltale warning signs that come with a toxic partner, as Patrick sings of an all-too-familiar story from her past – one that she was able to escape and learn from – in the hopes of helping others leave or avoid stepping into her shoes, altogether.
"My goal for this song is to not only to offer a dose of empowerment, but also bring as much awareness as possible to the resources available for those who have experienced or are currently experiencing the devastation that comes with an abusive relationship," Patrick explains. "Nearly a decade ago, I was in this position. I know, personally, how hopeless it can feel – but I also know that there is a way out, and I am living proof of that. If this song inspires even just one person to leave their abusive situation, I'll be grateful."
On top of this poignant track, Patrick is currently raising money through next month for YWCA Nashville & Middle Tennessee, which operates the largest domestic violence shelter in Tennessee here. She's set to hit the road with LANCO this fall, joining as direct support on select dates of the group's headline 'Run, Run, Baby Tour,' which kicks off in Nashville on October 2. For tickets and more information on Meghan Patrick, please visit meghanpatrickmusic.com.