Multiple 2023 GRAMMY Nominations, Libera Wins, Critical Acclaim & Commercial Breakthroughs Mark Latest Achievements for Secretly Group's Dead Oceans, Jagjaguwar, Saddest Factory Records & Secretly Canadian, All Flowers Group's drink sum wtr & Ghostly International, The Numero Group, 37d03d, Secretly Publishing & Secretly Distribution
In 2022, Secretly welcomed an abundance of newness into its independent, international and industry-shaping ecosystem. Across its affiliates of Secretly Group(Dead Oceans, Jagjaguwar, Saddest Factory Records, Secretly Canadian), All Flowers Group (drink sum wtr, Ghostly International), The Numero Group, 37d03d, Secretly Publishing and Secretly Distribution, Secretly grew to encompass new musicians, staff members and companies. Furthermore, the year established new ways of creating and collaborating together, as an affirmed collective bargaining agreement between Secretly management and Secretly Group Union marked a new chapter in the ongoing commitment to its staff, workplace and the core values it brings to artist and label partners every day.
Throughout 2022, Secretly launched two brands (All Flowers Group and drink sum wtr), and earned four 2023 GRAMMY nominations for Best Alternative Music Album (Yeah Yeah Yeahs' Cool It Down), Best Alternative Music Performance (Yeah Yeah Yeahs' "Spitting Off The Edge of the World" feat. Perfume Genius), Best Historical Album(Blondie: Against The Odds 1974-1982) and Best Rock Song (The War on Drugs' "Harmonia's Dream"). Secretly topped various Billboard charts 8 different times, had 13 executives named to Billboard's 2022 Indie Power Players List – in addition to Secretly Group Creative Director Robby Morris making the magazine's 40 Under 40 List – achieved 15 nominations at the 2022 Libera Awards, worked with a team of more than 200 employees around the globe, traveled thousands of miles for the latest iterations of the Paved Paradise label expo, and shipped over two million units through Secretly Distribution.
During it all, Dead Oceans turned 15 years old, The Numero Group began to look forward to its 20th birthday this coming winter, and Secretly Canadian wrapped a 25th Anniversary devoted to building a better future. See below for an overview of highlights, achieved through a unifying principle that the most important cultural contributions come from artists and the small to medium-sized business that support them:

In its 15th year of operations, it remains difficult to think of another record label that is still so young, but has made such a monumental impact on music and culture. Dead Oceans began 2022 with Mitski's Laurel Hell debuting Top 5 on the Billboard 200, and ends the year with that album saturating critics' Best Of lists. Both Mitski's Laurel Helland Toro y Moi's Mahal went #1 on Billboard's Current Alternative Albums chart, in addition to Mitski's "Washing Machine Heart," "Me and My Husband," and Phoebe Bridgers' "Motion Sickness" all achieving Gold status in the US. Across additional, acclaimed releases from Khruangbin with Leon Bridges (Texas Moon, #1 on Billboard's Americana/Folk Albums, #2 Current Alternative) and Vieux Farka Touré, Kevin Morby (This is a Photograph, #3 Americana/Folk Albums), Marlon Williams, reissues from Bright Eyes, a sweep of Libera Awards for Japanese Breakfast, and the new signing of Wednesday, a simple goal has endured since the company's start: provide a platform for artists to achieve their creative dreams, while honoring and subverting the canon of independent music so that it can be remade anew for the modern world.
Jagjaguwar backed blockbuster albums like Angel Olsen's Big Time and Sharon Van Etten's We've Been Going About This All Wrong – both of which went #1 on Billboard's Americana/Folk charts – while breaking new ground with the latest records from Okay Kaya, S. Carey and Molly Lewis. The label introduced They Hate Change to the world stage, and Jamila Woods contributed to Bonobo's Fragments, up for Best Dance/Electronic Music Album at the 2023 GRAMMYs.
In its second year ever, Phoebe Bridgers' Saddest Factory Records achieved cultural domination through MUNA's irresistible self-titled smash, along with the continued breakout of Charlie Hickey, Claud and Sloppy Jane.
Through a charitable collaboration with Vans, and new tracks from dozens of artists, Secretly Canadian wrapped its 25th Anniversary campaign to fight homelessness in its hometown of Bloomington, IN. Its mission to raise $250,000 for non-profit, gender-inclusive housing organization New Hope For Families received a Libera nomination for the A2IM Humanitarian Award. The record label also earned 2023 GRAMMY nominations for Best Alternative Music Album and Best Alternative Music Performance for their first album with Yeah Yeah Yeahs, on top of signing Baby Rose, Eaves Wilder, Wesley Joseph and NNAMDÏ, and releasing new records from Alex Cameron, Faye Webster, Hatchie, Jens Lekman, Porridge Radio, Skullcrusher, Stella Donnelly and Whitney.
All four Secretly Group record labels were united in the second and third editions of the Paved Paradise traveling expo, the stories uncovered on the Secretly Frequencies podcast and hirings like Mark Czarra as Managing Director of Radio, and Laura "Lau" Frías as A&R Director.

In their first major move since 2020's strategic partnership, Ghostly International and Secretly announced the formation of All Flowers Group: a reassertion of the record label concept, and a constellation of music brands representing artists and creatives in the fields of streaming, vinyl, sync licensing, publishing and more. Sharing the "same soil, water, and sun" approach that has fostered the success of Secretly Group, All Flowers currently encompasses Ghostly International, as well drink sum wtr. Founded in May 2022, drink sum wtr is a true culture label, focusing on championing distinctive, art-forward voices in hip-hop, R&B and adjacent sounds. The vision of CEO Nigil Mack (Motown Records, Republic Records), and Senior Director of A&R Alexandra Berenson (Vinyl Me, Please), drink sum wtr has already carved out its own distinct lane with releases from inaugural signings Aundrey Guillaume, Shelley fka DRAM, Wahid, Sol Galeano, aja monet, deem spencer and Heath240.
As All Flowers continues to evolve, with leadership from Sam Valenti IV - Founder/CEO of Ghostly International, now Co-Founder, Co-CEO and Chief Creative Officer of All Flowers Group - as well as Kate Ebeling (Marketing Director), Chloé van Bergen (VP of Operations, Europe) and Kraegan Graves (VP of Operations, Americas), drink sum wtr will remain dedicated to artist development amidst an algorithm-saturated landscape.
Alongside the launch of All Flowers Group, Ghostly International maintained an always prolific release schedule, supporting art of quality, integrity and individuality. Highlights in 2022 included projects from new artist partners like Brijean, Christopher Willits, Hana Vu, Kate Bollinger, Launder, Lorraine James' Whatever The Weather alias, and quickly, quickly, plus roster mainstays Kaitlyn Aurelia Smith, Matthew Dear, Mary Lattimore and more.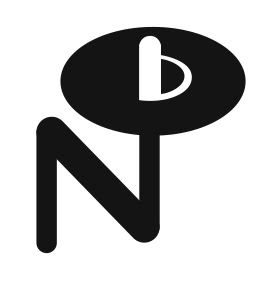 In 2022, The Numero Group not only earned its 12th GRAMMY nomination and counting with the monumental Blondie: Against The Odds 1974-1982 (Best Historical Album), but set the table for its forthcoming 20th Anniversary. With 2023 marking two decades spent researching, resuscitating and reintroducing the unsung heroes and precious lost sounds of music history, the company will celebrate the occasion over a two-day event at LA's Palace Theater. Taking place Feb 18-19, Numero Twenty will feature performances by Unwound, Codeine, The Hated, Karate, Ida, Chisel, Everyone Asked About You, Ui, Rex and Tsunami.
In its recent shift from reissue label into a holistic rights management organization, however, Numero Group continued its most adventurous work to date throughout the past year. On the heels of major projects from Blondie, Duster, Karate, Rupa, Syl Johnson, Unwound, and the acquisitions of Shiptown, Tammy, V4 Visions and Valley of The Sun labels, Numero expanded internationally with its first-ever UK & EU Label Manager Ben Beauvallet, returned to London for a five-day takeover, and gave music newer life through lavishly-produced physical products, as well as streaming, syncs, samples and beyond.

In 2022, the artist collective, experience-based record label and boundless community of creatives welcomed new friends into the fold, as 37d03d championed projects from trumpeter and french horn player CARM, the debut album from Pow Wow singer Joe Rainey, Eve Owen, Revelators Sound System featuring MC Taylor (Hiss Golden Messenger) and Cameron Ralston (Spacebomb House Band), and Bonny Light Horseman. 37d03d also earned a 2022 Libera Award for Best Classical Record, with Bryce Dessner, Australian String Quartet and Sydney Dance Company's Impermanence/Disintegration.

With the promotion of Kathleen Cook to Vice President of Publishing & Sync and Eddie Sikazwe to the company's first-ever Senior Director of A&R, in addition to the hiring of Trinity Hood as A&R Associate and Tony Messina-Doerning as A&R, Secretly Publishing's 2022 led to its most robust A&R department yet. The team further expanded a period of tremendous growth across roster, catalog, synchronization and administration. New signings this year included Steph Marziano (Hayley Williams, Tegan and Sara, ODESZA's 2023 GRAMMY-nominated The Last Goodbye), Leith Ross (Republic Records), Jorge Elbrecht (Japanese Breakfast, Sky Ferreira) and Joe Taylor Sutkowski (Dirt Buyer, Jotay), plus Wednesday and MJ Lenderman, whose album Boat Songs has appeared on nearly every music publication's Best of 2022 list.
Along with earning a 2023 GRAMMY nomination for Best Rock Song with The War on Drugs' "Harmonia's Dream" (written by Adam Granduciel & Robbie Bennet), Secretly Publishing landed its artists and writers placements in TV series like HBO's And Just Like That, Euphoria and Julia, Netflix's Wednesday and The Lorenskog Disappearance, Hulu's Life and Beth and The Dropout, Peacock's Bel Air, ABC's The Rookie, FX's The Bear and Mayans M.C., Fox's 9-1-1 Lone Star, campaigns for Airbnb, Hotels.com, Lexus, GMC, Yeti and Zola, film trailers including Three Thousand Years of Longing, Somebody I Used To Know, and Empire of Light, and dozens of feature films. The Secretly sync team took home its first Libera Award for Best Sync Usage in 2022 on behalf of Dead Oceans and Phoebe Bridgers for the use of "I Know the End" in Mare of Easttown. The company also music supervised Disney's Mija, Netflix's Untold: The Girlfriend Who Didn't Exist and Along for the Ride, Ride The Eagle and So Cold The River.

Secretly Distribution's global digital and physical operations once again led to double-digit revenue growth, exceeding $90 million in 2022. Secretly Distribution also extended its presence to project management and digital marketing teams in the UK and Europe, and in the past year it created new positions and expanded staff in all departments, invested in new technology and infrastructure for record label partners, while facilitating major releases across a client base of 100+ labels and artists. From Secretly affiliates to Sacred Bones, Captured Tracks, Run For Cover, Rhymesayers, Joyful Noise, Father/Daughter, Big Crown, Colemine and many more, Secretly Distribution remains a leading solution for the world's most exciting artists and independent record labels. Since January 2020, Secretly Distribution's revenues have doubled, and after a two-year break, Secretly Distribution also brought the return of its annual Bloomington, IN-based Label Summit in 2022, a clear-your-calendar event to steer the independent music industry forward.
Additionally, Secretly Distribution congratulates label partners at Single Lock Records, who were nominated for the 2023 GRAMMY Award for Best Americana Performance with Blind Boys of Alabama's "The Message" feat. Black Violin, following wins for Best Blues Record and Best Spiritual Record at the 2022 Libera Awards. Secretly Distribution partner Sacred Bones also took home Label of The Year (Medium) at the Liberas.
For more information, contact Matt Hanks or Greg Jakubik at Shore Fire Media,
(718) 522-7171