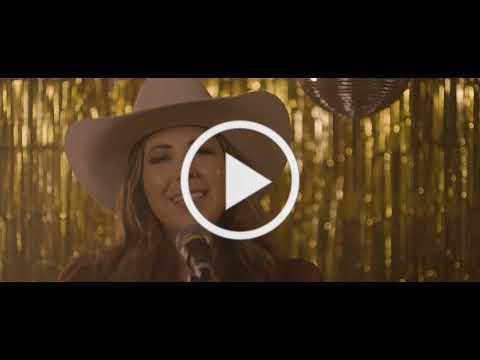 Today (5.24), charismatic country sibling trio Track45, made up of siblings Ben, Jenna and KK Johnson, mends heartbreak with a lighthearted night out at the bar in the new video for their song "Last Man In Tennessee" (4.21 via Stoney Creek Records).
Watch the "Last Man In Tennessee" video
Filmed at Dee's Lounge in East Nashville, TN, Track45 goes out for a night on the town to remedy a breakup in the "Last Man In Tennessee" video. The siblings tip their hats to all the "men" at the bar that can help get over a broken heart. From the bottle of Jack Daniels behind the bar, Johnny Cash on the speakers and the strangers that they share dances with, the group finds comfort in knowing that there are plenty of fish in the sea, and plenty of men in Tennessee.
Track45's members have written songs for some of the top artists in music including Justin Timberlake, John Legend, Morgan Wallen, HARDY, Kylie Morgan and many more, but the real magic happens when the siblings come together as Track45. "Last Man In Tennessee" was produced by Track45 and written by the band's Ben Johnson alongside Ashley Gorley (Carrie Underwood, Morgan Wallen), Geoff Warburton (Shawn Mendes, Keith Urban) and Casey Smith (Jonas Brothers, Tori Kelly). It follows the band's "Hate Me" (3.10) and is a preview of more new music to come later this year from the band.
For more information on Track45, visit track45.com.
###
For more on Track45, contact:
Management:
Missi Gallimore | T.R.U.T.H. Management | missi@truth-mgmt.com
Press:
Shore Fire Media | track45@shorefire.com
Camryn Scharnhorst | camryn@bbrmusicgroup.com