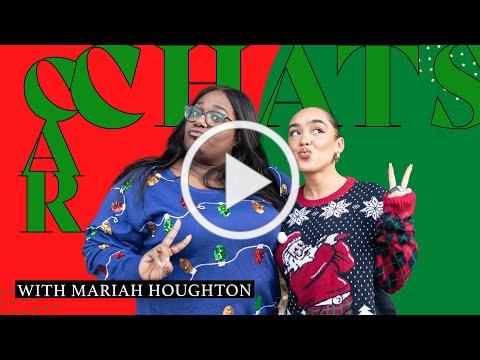 GRAMMY-winning artist and Pandora 2023 Artist To Watch Naomi Raine returns with a new episode of her Christmas Car Chats video series. On yesterday's (12.15) episode, Naomi welcomed special guest Mariah Houghton, the daughter of 6x GRAMMY-winning artist Israel Houghton.
Watch the new episode featuring special guest Mariah Houghton here.
Christmas Car Chats is a holiday-themed extension of Naomi's Car Chats, during which she invites celebs and friends to join her for conversations about family, music, faith and everything in between. The series was launched alongside her 'Journey' album (7.8), which featured seven intimate "car chat" spoken word recordings along with 15 original songs. The first two episodes of Naomi's series featured GRAMMY-winning artist Jonathan McReynolds and GMA Dove Award-winner Phil Wickham.
The Christmas Car Chats series goes live weekly on Naomi's YouTube channel and fans can tune-in for upcoming guests including 2x GRAMMY nominated artist DOE and a special episode featuring Naomi's entire family.
Last week, Naomi headlined The Root 100 2022 Celebration at the Apollo Theater in Harlem, NY. Next year, she'll release her debut live worship record (to be announced).
For more information on Naomi Raine, visit naomirainemusic.com.
###