Click
on photo to download high resolution version
All rights reserved. Photos are for editorial use only.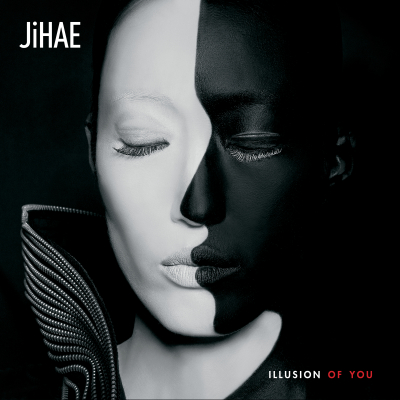 Illusion of You
Release date: 6.5.15
Label: Septem
Biography View

The New York-based musician and multimedia artist, JiHAE not only spans genres, she defies mediums. As a musician, she's released four critically-acclaimed albums, lauded in the likes of Pitchfork, MTV, IFC and Vogue. And she's been a collaborator, musically and visually, with creatives as varied as Michel Gondry, Christopher Doyle, Peter Beard and Marco Brambilla.
 
Dave Allen of Gang of Four is a fan of her work. So is Dave Stewart, the music legend who likened Jihae to "Bowie whispering secrets to the Velvet Underground."
 
So it comes as little surprise that the former Eurythmics guitarist would serve as a muse and collaborator on Illusion of You, Jihae's newest—and most powerful—record. Jihae finds release at times on the album; most succinctly, with the slinky groove of "It Just Feels," a paean to orgasms, originally written as a poem by Stewart and Leonard Cohen. A video will soon be available for this single featuring Jihae's buddy Norman Reedus ("The Walking Dead").
 
Illusion marks another remarkable turning point in Jihae's varied musical history, one that began, interestingly enough, at a record store when she was 16. "I was singing at the time, but wasn't sure what came next. Then I picked up a copy of Nina Simone Sings the Blues. Nina's voice at that moment in time left a spark in me to become a singer and songwriter down the road."
 
During her burgeoning musical life, Jihae (which means "wisdom" in Korean) has released four albums, written and produced a multimedia rock opera with Academy Award-winning playwright John Patrick Shanley, performed at the London Olympics, Cannes and the United Nations, and become heavily involved with a variety of nonprofits and charities, including work with Hillary Clinton's 2012 Hours Against Hate global initiative, the Willie Mae Rock Camp and Simon Says Sing 4 Peace, a public platform for artists to speak out against war.
As if she's not busy enough: Jihae also runs a multimedia studio and label called Septem—which is releasing Illusion.