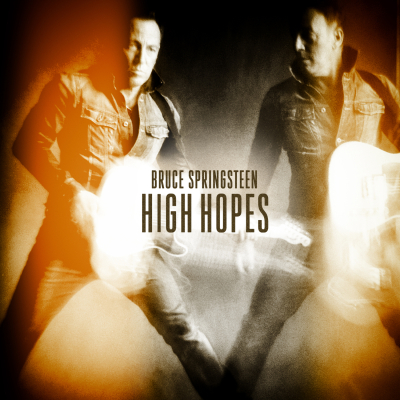 Bruce Springsteen's New Album 'High Hopes' Debuts at #1 in U.S. and 9 More Countries
On the eve of his first ever dates in South Africa, which begin January 26th in Cape Town, Bruce Springsteen's new album 'High Hopes' has debuted at #1 in the United States and in 9 other countries.
This marks Springsteen's historic 11th #1 debut on the Billboard 200 in the US, which is now the third-most #1s ever on the chart. It is his fourth consecutive chart-topping debut. In the UK, Springsteen has led the chart 10 times since 1984, and now joins the ranks of musicians including the Rolling Stones among artists with 10 #1 UK albums. 'High Hopes' also reached #1 in 30 countries on the iTunes album charts.
Billboard on Bruce Springsteen's 11th #1 Album: http://shorefi.re/1mtmHoB
The South African dates kick off a run of shows that includes concerts in Australia, New Zealand and in New Orleans, LA at the Jazz & Heritage Festival.
Official Album Chart Debuts:
U.S.: #1
UK: #1
Germany: #1
Switzerland: #1
Sweden: #1
Finland: #1
Ireland: #1
Holland: #1
Canada: #1
Spain: #1
Bruce Springsteen Live Dates:
26 Jan, 2014 - Cape Town, South Africa - Bellville Velodrome
28 Jan, 2014 - Cape Town, South Africa - Bellville Velodrome
29 Jan, 2014 - Cape Town, South Africa - Bellville Velodrome
1 Feb, 2014 - Johannesburg, South Africa - FNB Stadium
5 Feb, 2014 - Perth, Australia - Perth Arena
7 Feb, 2014 - Perth, Australia - Perth Arena
8 Feb, 2014 - Perth, Australia - Perth Arena
11 Feb, 2014 - Adelaide, Australia - Entertainment Centre
12 Feb, 2014 - Adelaide, Australia - Entertainment Centre
15 Feb, 2014 - Melbourne, Australia - AAMI Park
16 Feb, 2014 - Melbourne, Australia - AAMI Park
19 Feb, 2014 - Sydney, Australia - Allphones Arena
22 Feb, 2014 - Hunter Valley, Australia - Hope Estate
23 Feb, 2014 - Hunter Valley, Australia - Hope Estate
26 Feb, 2014 - Brisbane, Australia - Entertainment Centre
1 Mar, 2014 - Auckland, New Zealand - Mt. Smart Stadium
2 Mar, 2014 - Auckland, New Zealand - Mt. Smart Stadium
3 May, 2014 - New Orleans, LA - Fair Grounds Race Course
'High Hopes'
"A portrait of the artist at the top his 21st-century game... full of surprises, all with a reason for being there." - Rolling Stone, 4.5 stars
"Makes you want to follow Springsteen wherever he may go" - NPR Fresh Air
"Thanks for the awesome bonus, Boss! ['High Hopes'] is purely high points... Here's hoping our hero never quits" - Us Weekly, 4 stars
"'High Hopes' gets everything right" - Washington Post
"Springsteen is once more a man standing with a guitar in his hand, triumphant" - Esquire
"Crackles with immediacy" - Entertainment Weekly
"A compelling, unified statement: part grief and grievance, part love and transcendence." - American Songwriter
"Powerful and appealing" - Newsday
"A potent valentine for diehard fans" - Boston Globe