Jacob Sartorius Reveals Intimate Inner Monologue On 'SLEEP WHEN I'M DEAD' EP - Available Everywhere Now
EP chronicles Jacob's journey to inner peace and "lyrics were culled straight from the pages of his journal" (Forbes) – read more here
Official video for EP's title track available today – watch it below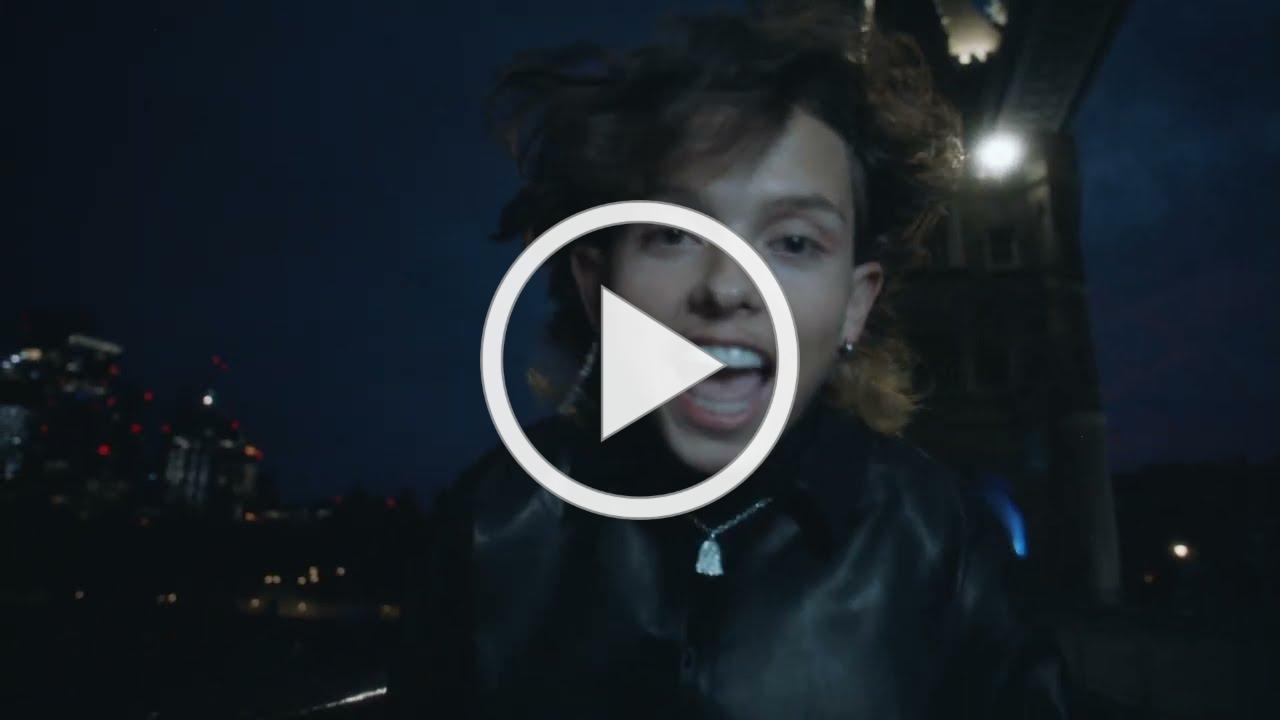 Today (8.3), musician, filmmaker, actor, and social media force Jacob Sartorius shares his SLEEP WHEN I'M DEAD EP. The five-track project finds the 19-year-old – who has built a cumulative audience of 39M+ – learning to navigate LA on his own. Each of the five tracks plays like a page from Jacob's diary, revealing some of his most intimate thoughts as he worked through his own experiences with love & heartbreak, anxiety, co-dependence and more on his journey to finding inner peace, acceptance and hope for the future.
The EP illuminates Jacob's ability to channel songwriting as therapy. While lyrically Jacob continues to pull back the curtain to share his vulnerable inner monologue, sonically the EP blends angsty pop-punk bangers to sly, free-flowing hits. The project – produced by his long-time collaborator Gingerbread (Sean Kingston, Jake Smith, iann dior) and entirely co-written by Jacob - melds the sounds of so many artists Jacob has found inspiration in, including Blink182 to Blackbear to Justin Bieber.
Listen to SLEEP WHEN I'M DEAD here
Also out today is the official video for the project's title track. In the age of FOMO, the "SLEEP WHEN I'M DEAD" video details the ever-so-familiar feeling that there are just not enough hours in the day to accomplish all that life has to offer. Filmed in London and directed by Sam Kinsella (Amber Run, Black Honey, Temples), the video follows Jacob as he runs around the city trying to see and experience it all until the sun finally rises.
SLEEP WHEN I'M DEAD serves as a continuation of his "infectious" and "sharp" (American Songwriter) October 2021 EP, Lost But Found. Lost But Found – which is the soundtrack of his debut film, Breathe: the Documentary – brings an unflinching honesty to the ups-and-downs of fame: the chaos, the disconnect, the anxiety and all that comes in-between. Learn more about Breathe and his journey to inner peace with recent interviews with GQ, Morning Brew's Imposters Podcast, ABC News, and Forbes.
'SLEEP WHEN I'M DEAD' Track List:
"SLEEP WHEN I'M DEAD" (Sartorius, Barry Cohen, Colin James Magalong)
"FEAR OF INTIMACY" (Sartorius, Barry Cohen, Colin James Magalong, and Orion Meshorer)
"WORTH IT" (Sartorius, Foster Pace, Wyatt Sanders)
"LEMONADE" (Sartorius, Barry Cohen, Wyatt Sanders)
"TOO LATE TO SAVE IT" (Sartorius, Wyatt Sanders, Sayak Das, Barry Cohen)
About Jacob Sartorius:
19-year-old musician, actor and social media force Jacob Sartorius is one of Gen-Z's fastest-growing stars. The People's Choice Award, Kids' Choice Award and Teen Choice Award-nominee consistently delivers honest and heartfelt content that has catapulted him to "5th most engaged user on Twitter" and "one of the most engaged accounts globally on Instagram." A strong advocate for mental well-being, Jacob is passionate about anti-bullying and adoption. He has accumulated an ever-growing following of more than 39 million followers, including 10.1 million Instagram followers, 3 million YouTube subscribers and 24 million TikTok followers. In addition to sold-out performances in the U.S. and around the world, and RIAA gold status for his singles "Sweatshirt" (2016) and "Hit or Miss" (2017), Jacob has graced the cover of Billboard magazine, guested on HBO's Vice News and NPR's Here and Now, performed at the Kid's Choice Awards and HALO Awards and made his national TV debut on MTV's TRL. Recently, he was featured on Entertainment Tonight, Cosmopolitan, Seventeen, American Songwriter, GQ, Morning Brew, ABC News and more, plus his recent appearances include the iHeart Radio Music Awards and the GRAMMY Awards.
For more information, please contact Shore Fire Media:
Rebecca Shapiro | rshapiro@shorefire.com
Andrea Evenson | aevenson@shorefire.com
Maria Eilert | meilert@shorefire.com