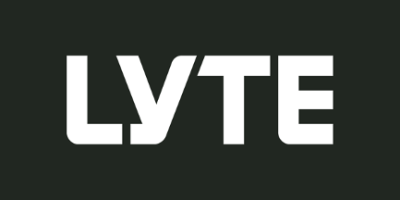 Lyte Launches First International Partnerships
New Zealand's Bay Dreams and Soundsplash festivals implementing Lyte's ticketing reservation technology for January 2021 festival dates
Lyte -- the technology platform reimagining ticketing for artists, fans and live events -- has launched its first international partnership outside of North America with New Zealand's event ticketing leader, Ticketspace. Lyte's proprietary reservation technology, which has been used by major events in the U.S. including Coachella, is now being implemented by two of New Zealand's biggest festivals, both taking place this January: Bay Dreams (Nelson and The Mount), and Soundsplash, celebrating its 20th anniversary this year.
For these events in New Zealand, where live music has returned in the wake of the pandemic, festival-goers can use Lyte to return tickets for fair market value if they can no longer attend. Fans that are looking for tickets can also reserve a spot for the ability to purchase them once more are released into the marketplace. Lyte's technology is challenging the industry standard "no refunds" policy, which can turn fans into unintentional scalpers if their plans change.
"New Zealand is an exciting market full of passionate music and live entertainment fans, as well as incredible local talent," said Ant Taylor, Lyte Founder and CEO. "Lyte is equally excited to join and contribute to this community by bringing our solutions for consumer choice and flexibility in event ticketing to fans, talent and their representatives, promoters, and venues throughout New Zealand."
"For the first time, New Zealand's consumers can enjoy a true e-commerce ticketing experience, where buying tickets is no different from any other purchase," adds Lawrence Peryer, Lyte's Chief Revenue Officer. "Fans are now able to support their favorite Kiwi artists, venues and events without the worry of what to do with their tickets or having to turn to the unregulated secondary market and become amateur ticket scalpers if their life plans change."
This international launch is just the latest in a series of significant announcements and partnerships that illustrate major company growth. Earlier this week Lyte announced their Series B funding round, further validating their novel approach to live event ticketing.
Lyte has also recently made headlines by partnering with major artists who are using their technology to confront the uncertainty created by the pandemic. Instead of committing to firm dates or venues now - and assuming the risk of postponement or cancellation as live music continues to find its footing over the next several months - Lyte's technology enables artists to unveil tours and invite fans to reserve a guaranteed spot now, paying for their ticket only once the concert venue and date are safe to announce. Fans can cancel their reservation at any time without penalty, and artists can aggregate demand as they shape their concert plans (for example: determining the best venue, or adding a second show).
About Lyte
Lyte is a reservations technology platform that has reimagined event ticketing for artists, venues and fans. In an industry where the standard is "no refunds," and concert-goers have to compete with robots and brokers for the tickets they want, Lyte's mission is to fill every seat with real tickets at fair prices and make the entire experience delightful and simple.
Lyte's technology has delivered millions of dollars in savings by enabling fans to reserve, return and exchange tickets through its proprietary risk-free reservations system that top live entertainment brands are also now using to confront the uncertainty created by the pandemic. Lyte's industry-friendly solutions have been utilized by Coachella, major tours with the likes of Mumford & Sons and Wilco, and recently featured in Rolling Stone and Billboard.
Follow Lyte:
Website: https://lyte.com/
Twitter: https://twitter.com/lyteup
Instagram: https://www.instagram.com/lyte/
Facebook: https://www.facebook.com/lyteup/
LinkedIn: https://www.linkedin.com/company/lyte
Digital press kit: https://shorefire.com/roster/lyte