Our Native Daughters Announce First-Ever Live Performances
Rhiannon Giddens, Leyla Mccalla, Allison Russell & Amythyst Kiah Collaboration Kicks Off Special Run Of Dates On July 23
Our Native Daughters — the collaboration of Rhiannon Giddens, Leyla McCalla, Allison Russell and Amythyst Kiah — will launch their first-ever live performances this July in support of their LP 'Songs of Our Native Daughters' (out now via Smithsonian Folkways). This special series of dates includes rare, intimate performances at Washington DC's Smithsonian Museum of African American History & Culture as well as Newport Folk Festival.
On this solo headlining tour Giddens, McCalla, Russell and Kiah will be joined by a series top-shelf session musicians and multi-instrumentalists for 60-90-minute set filled with the tales of historic black womanhood and survival from their latest album. In bringing to light the specific experience of black women through the beautiful music and writing of contemporary black female musicians, the album finds new touchstones in the story of American racism.
Tour Dates:
Tuesday, July 23 - Levitt Pavilion of the Performing Arts - Westport, CT
Wednesday, July 24 - Smithsonian Museum of African American History & Culture - Washington, DC
Thursday, July 25 - Chautauqua Institute - Chautauqua, NY
Friday, July 26 - The Egg - Albany, NY
Saturday, July 27 - Great Waters Festival - Wolfeboro, NH
Sunday, July 28 - Newport Folk Festival - Newport, RI
Here's what critics are saying:
"an artistic mission to supplant the portrayals of slavery as an abstract, ancient sin with the imaginative, immersive contemplation of its individual human impact and aftermath" - NPR
"their music is an act of reclamation... [offering] a glimpse of the strength and solidarity necessary in dark times" - TIME
"devastating beauty from banjo supergroup... what Giddens and her cohorts have managed to create is a record of great importance and exceptional beauty, its darker moments countered by points of bright wonder" - The Guardian (5 star review)
"A crucial pronouncement in folk music" – Rolling Stone
"speaks truth to false narratives about racism and slavery" - Garden & Gun
"It's exciting to find a project like this that puts a spotlight on the often overlooked history of Black women in America" - Refinery29
Learn more about the history of the record here: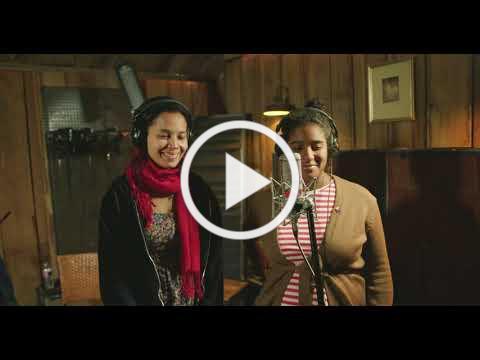 About Smithsonian Folkways:
Smithsonian Folkways Recordings, the "National Museum of Sound," makes available close to 60,000 tracks in physical and digital format as the nonprofit record label of the Smithsonian, with a reach of 80 million people per year. A division of the Smithsonian Center for Folklife and Cultural Heritage, the non-profit label is dedicated to supporting cultural diversity and increased understanding among people through the documentation, preservation, production and dissemination of sound. Its mission is the legacy of Moses Asch, who founded Folkways Records in 1948 to document "people's music" from around the world. For more information about Smithsonian Folkways Recordings, visit folkways.si.edu.
Follow Smithsonian Folkways here:
Official website: folkways.si.edu
Facebook: facebook.com/smithsonianfolkwaysrecordings
Twitter: twitter.com/folkways
Instagram: instagram.com/smithsonianfolkways
About Rhiannon Giddens:
Rhiannon Giddens has a number of other projects slated for 2019 including a new album with Francesco Turrisi: 'there Is no Other' (out May 3) in addition the Nashville Ballet's production of 'Lucy Negro Redux,' which Rhiannon scored the music for. She's featured in Ken Burns' Country Music series coming to PBS this fall and performing throughout the spring/summer.
Follow Rhiannon Giddens here:
Official website: rhiannongiddens.com
Facebook: facebook.com/RhiannonGiddensMusic
Twitter: twitter.com/RhiannonGiddens
Instagram: instagram.com/rhiannongiddens