Randall Poster And Warby Parker Celebrate The Birdsong Project Launch At NYC's National Arts Club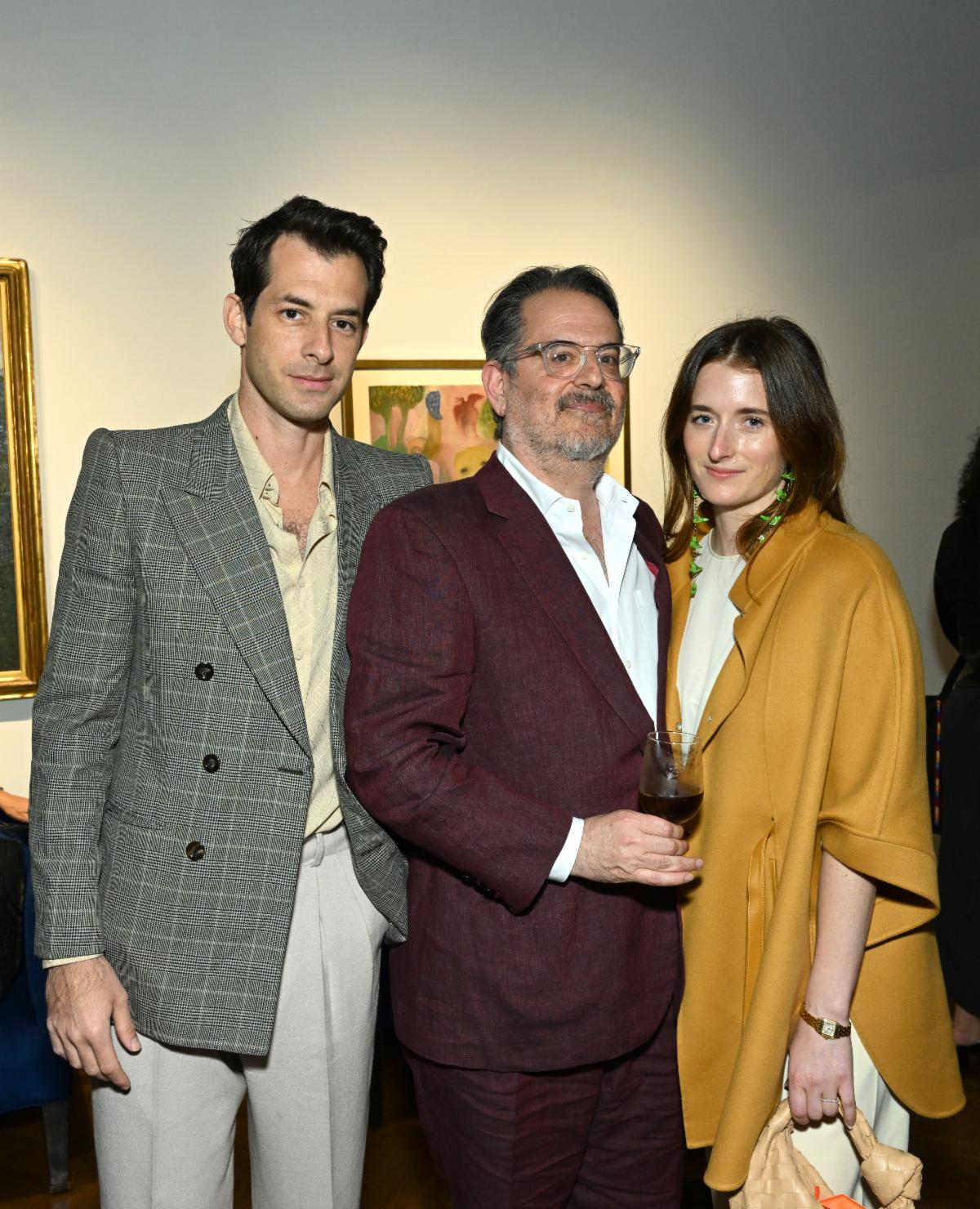 Mark Ronson, Randall Poster, Grace Gummer - For The Birds: The Birdsong Project party May 25, 2022
[Getty]
WHAT: On Wednesday, May 25, music producer Randall Poster and eyewear brand Warby Parker hosted a celebration of For The Birds: The Birdsong Project launch at New York City's National Arts Club. Guests came together to toast the project and enjoy hors d'oeuvres, drinks, a live performance by Thomas Bartlett, a Mirabai Bush poem reading and more.
Additional details on the project below.
WHO: Randall Poster, Dave Gilboa (Warby Parker co-founder & co-CEO), Mark Ronson, Grace Gummer, Jim Jarmusch, Gina Gershon, Lee Ranaldo, Daniel Lopatin, Rachelle Hruska PcPhearson, Edwina Von Gal and more.
Select images: https://dam.gettyimages.com/assignments/randall-poster-and-warby-parker-celebrate
*Images courtesy of Getty, credit Slavin Vlasic
The Birdsong Project Contact:
Warby Parker Contact:
https://shorefire.com/roster/the-birdsong-project
Listen to Volume 1 here: https://orcd.co/forthebirdsvol1
About The Birdsong Project
For the Birds: The Birdsong Project is an expansive collection of 242 recordings inspired by birdsong. It represents a remarkable assemblage of diverse talents across the creative community to support an important cause, including GRAMMY, Oscar, Emmy, Pulitzer, Peabody and James Beard Award winners: Adam Horovitz, Andrew Bird, Animal Collective, Beck, Cassandra Jenkins, Dan Deacon, Elvis Costello, Esperanza Spalding, Flaming Lips, Haden Triplets, Jeff Tweedy, Jim James, Julia Holter, Julianna Barwick, Kamasi Washington, Karen O, Kurt Vile, Atlas Sound & L'Rain, Makaya McCraven, Mark Ronson, Mary Lattimore, Nick Cave, Stephin Merritt, Terry Riley, Tyondai Braxton, UNKLE, Yo-Yo Ma, and many more. The project includes all original music aside from Thomas Bartlett remixes of Yoko Ono/ANOHNI and Philip Glass, as well as an Elliot Bergman remix of Alice Coltrane's "Turiya."
Interspersed with the original music tracks that were recorded and donated to this project are works by writers ranging from Jonathan Franzen, Maggie Smith, Ocean Vuong, and Mary Oliver, recited by Alice Waters, Bette Midler, Florence Welch, Greta Gerwig, Jeff Goldblum, Jelani Cobb, Matthew McConaughey, Natasha Lyonne, Olivia Wilde, Regina King, Robert Pattinson, Sean Penn, Tilda Swinton, Tim Blake Nelson, Toni Collette and more.
The Birdsong Project was produced by Randall Poster, the Grammy Award-winning producer and music supervisor known for his longtime work with Wes Anderson and Martin Scorsese, plus star-studded contemporary tribute albums to Buddy Holly, Fleetwood Mac and others. Poster was inspired to celebrate birdsong from his friend and album Executive Producer Rebecca Reagan, who brought a grand creative vision and wisdom to the project. The first Volume of the 5-Volume collection is now available to stream on all platforms. Volumes 2-5 will be released monthly, concluding with Volume 5 being released in September. This collection will also be released as a limited edition 20-LP deluxe box set, which includes a 60-page book featuring an essay by musician-ornithologist Jonathan Meiburg of Shearwater and a package bursting with paintings and illustrations of birds by well-known artists.
About Warby Parker
Warby Parker (NYSE: WRBY) was founded in 2010 with a mission to inspire and impact the world with vision, purpose, and style—without charging a premium for it. Headquartered in New York City, the co-founder-led lifestyle brand pioneers ideas, designs products, and develops technologies that help people see, from designer-quality prescription glasses (starting at $95) and contacts, to eye exams and vision tests available online and in more than 160 retail stores across the U.S. and Canada.
Warby Parker aims to demonstrate that businesses can scale while doing good in the world. Ultimately, the brand believes in vision for all, which is why for every pair of glasses or sunglasses sold, a pair is distributed to someone in need through their Buy a Pair, Give a Pair program.