Shawn Johnson East & Andrew East Introduce Teddy & Bear "Hidden Heart" Socks in Support of Prenatal Health, Pregnancy Loss
The East Family honors pregnancy loss and prenatal health by kicking off the Hidden Heart launch with a $15,000 donation to March of Dimes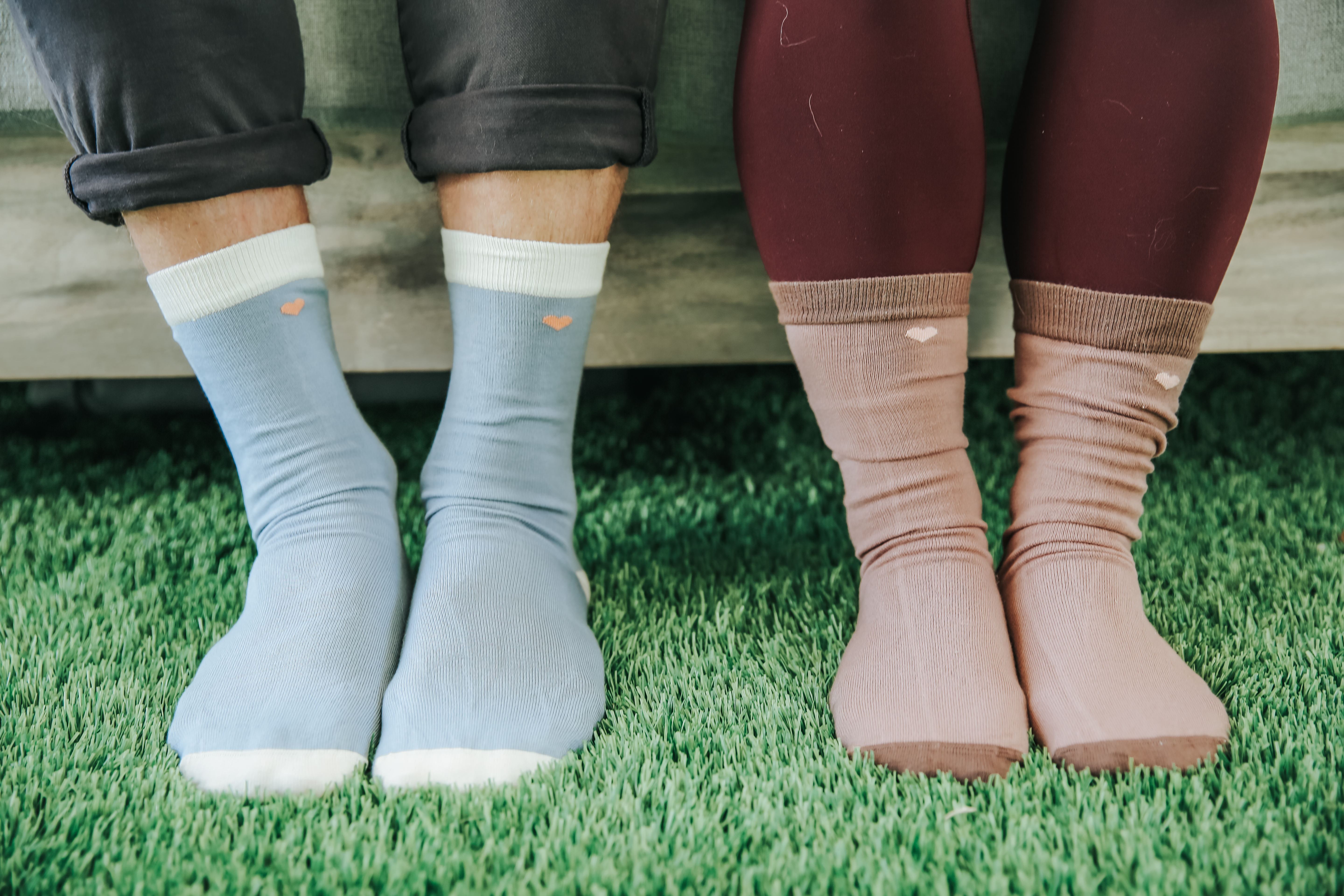 The East Family announces today an expansion of the Teddy & Bear sock line to include a set of socks that supports a cause close to their hearts. The "Hidden Heart" sock set is knitted with a small heart on the cuff to drive awareness to pregnancy complications and loss, and as a soft reminder to mothers and families who suffer loss, that they are never alone. As proud parents to baby Drew and with a second child on the way, Shawn Johnson East and Andrew East are no strangers to the challenges of pregnancy and prenatal health. To honor their personal pregnancy challenges, hopes, and miracles, Teddy & Bear will kick-off the Hidden Heart launch by donating $15,000 to March of Dimes.
"Teddy & Bear is a brand that speaks from our hearts," says Shawn. "I was a March of Dimes baby, and their tireless work on behalf of mothers means so much to me and my family. The personal meaning behind the Hidden Heart socks is a natural extension of the brand's importance to us."
"Many families have a memory, and a small heart, that they want to keep close," adds Andrew. "We want families who have suffered loss to know they are supported and seen."
It's estimated that half a million babies are born premature or with birth defects in the U.S. each year. Additionally, about 10 to 15 percent of pregnancies end in miscarriage. (Health Topics, March of Dimes.com, 2021)
To place an order and to learn more about the Hidden Heart socks and the original, adorable Teddy & Bear sock crew, visit teddyandbear.com today.
About Teddy & Bear:
Inspired by their quest to make the most of every moment with Drew, Shawn and Andrew started Teddy & Bear to encourage their little girl -- and all children -- to dream and to lean into their imaginations. The brand invites parents to keep adventure alive in the home and most importantly, to cherish those silly moments with your family. Teddy & Bear launched with a set of 8 character socks which double as puppets when worn on hands, to the delight of customers big and small.
About The East Family:
After retiring from gymnastics in 2012, Olympic gold medalist Shawn Johnson East has continued her success story with a New York Times best-selling book, a career in broadcast, a mirror ball trophy after winning Dancing With The Stars, and has launched several businesses alongside her husband, former NFL player Andrew East. As proud parents to their one-year-old daughter Drew, the East Family documents their life with fans on their shared YouTube channel which has more than 100 million views and a podcast, which has climbed to No. 2 on the overall charts. They have a collective 8.5 million followers on their social media platforms.