Jacob Sartorius Sees the Glass as Half Full in the Official "WORTH IT" Video – Available Now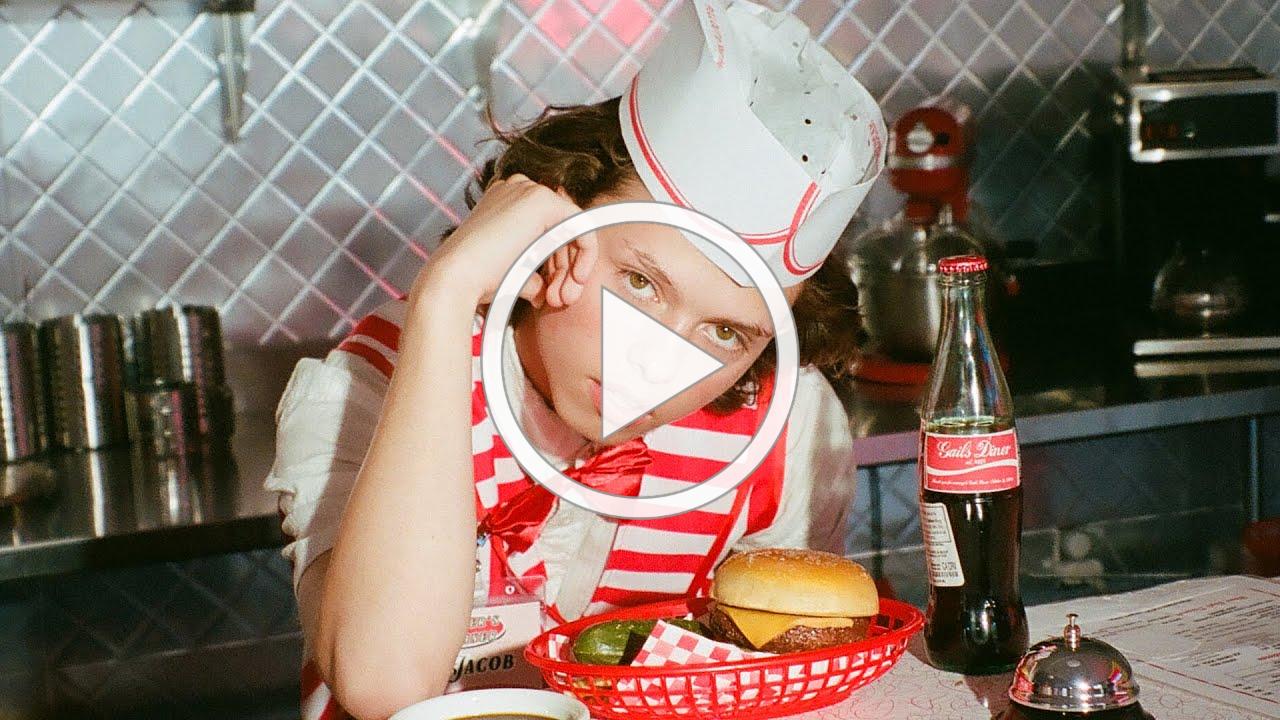 Today (6.1) musician, filmmaker, actor, and "Gen-Z Phenom" (Morning Brew) Jacob Sartorius shares the official music video for "WORTH IT." The whimsical video starts off with a satirical sketch, seeing Jacob get fired from his diner job in a ludicrous fashion. Instead of letting that ruin the day, Jacob turns the day around, cruising around Los Angeles as the sun sets with his friends by his side.
Directed by Carter Dawson and produced by WayoutInc, the video is a lighthearted yet accurate portrayal of the song's important message of acknowledging all the hurt in the world, while simultaneously celebrating life's goodness — "the world isn't perfect, but I think that it's worth it to stay."
"With the video, I wanted to showcase how you can still turn the bad into a positive, like getting fired and screamed at but still managing to turn it around with friends," says Jacob. "Even on the darkest days, I always want to share the importance of looking at the glass half full with my fans. Life is amazing and it's worth it to live it to the max!"
Jacob is a mental health advocate and is known for wearing his heart on his sleeve and being vulnerable with his fans, which is often showcased in his music. In "WORTH IT," Jacob admits that life is not always perfect, no matter how it might seem on the surface, packing an emotional punch alongside its infectious beat. "WORTH IT" follows "Fear of Intimacy," a deceptively sunny track confronting his own commitment issues stemming from his anxiety – watch the official video here.
Earlier this year, the 19-year-old who counts 39M+ followers across platforms released his debut film Breathe: The Documentary, a 25-minute documentary conceptualized and produced by Jacob. The film sees Jacob traveling to Amsterdam to meet one of his heroes: Dutch wellness guru, motivational speaker, and extreme athlete Wim Hof (aka The Ice Man). Wim Hof's breathwork has helped Jacob find inner peace in coping with anxiety, depression, and the impacts of cyberbullying – watch it here, and learn more on how he uses breathwork to cope with his bullies via Morning Brew's Imposters here.
Stay tuned for more music from Jacob later this year, plus it was just announced he'll appear alongside Fiennes Tiffin and Ashley Benson in Loneliest Boy in the World film.
About Jacob Sartorius:
19-year-old musician, actor and social media force Jacob Sartorius is one of Gen-Z's fastest-growing stars. The People's Choice Award, Kids' Choice Award and Teen Choice Award-nominee consistently delivers honest and heartfelt content that has catapulted him to "5th most engaged user on Twitter" and "one of the most engaged accounts globally on Instagram." A strong advocate for mental well-being, Jacob is passionate about anti-bullying and adoption. He has accumulated an ever-growing following of more than 39 million followers, including 10.1 million Instagram followers, 3 million YouTube subscribers and 24 million TikTok followers. In addition to sold-out performances in the U.S. and around the world, and RIAA gold status for his singles "Sweatshirt" (2016) and "Hit or Miss" (2017), Jacob has graced the cover of Billboard magazine, guested on HBO's Vice News and NPR's Here and Now, performed at the Kid's Choice Awards and HALO Awards and made his national TV debut on MTV's TRL. Recently, he was featured on Entertainment Tonight, Cosmopolitan, Seventeen, American Songwriter, GQ, Morning Brew and more, plus his recent appearances include the iHeart Radio Music Awards and the GRAMMY Awards.
For more information, please contact Shore Fire Media:
Rebecca Shapiro | rshapiro@shorefire.com
Andrea Evenson | aevenson@shorefire.com
Maria Eilert | meilert@shorefire.com